The 2017 Year-end Summary and Commendation Conference of China Translation Corporation (CTC) and Global Tone Communication Technology Co., Ltd. (GTCOM) kicked off on February 2. All staff of CTC and GTCOM as well as staff representatives of four subsidiaries gathered together to witness the gratifying achievements of the past year, and look forward to and deploy the 2018 blueprint for development.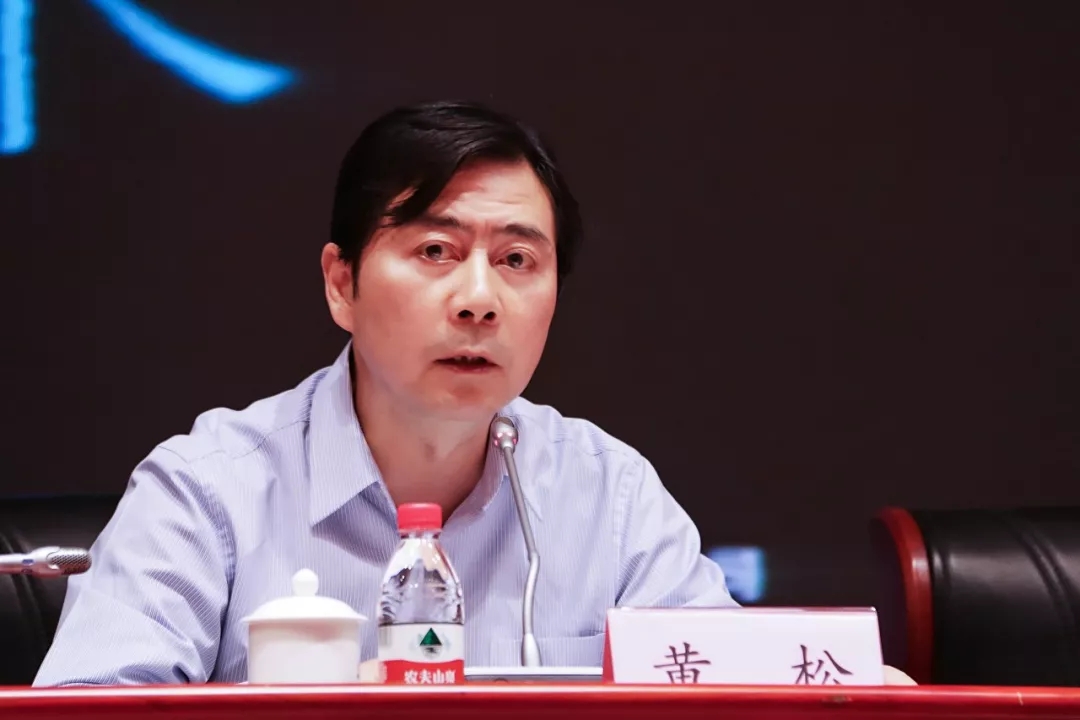 Huang Song, General Manager of CTC and Chairman of GTCOM
At the conference, Chairman Huang made a brilliant speech. He highly commented on the work of CTC and GTCOM in the past year and put forward his hope for the future. This year, all employees made breakthroughs in innovation and worked conscientiously, and the company has achieved fruitful results in performance management, language service capability, machine translation capability, big-data R&D result, IPO preparation, internationalization, market channel building and party building. GTCOM secured Series C equity funding of RMB334 million, which laid a solid foundation for the 2018 IPO declaration.
In his speech, Chairman Huang mentioned in particular that Tan Yue, President of China Publishing Group Corp., referred to CTC many times in the annual work report of the Group and affirmed the achievements of CTC in 2017. Chairman Huang said the Group leadership's affirmation "should be an incentive to our work as well as a spur to us." Speaking of the development plan for 2018, Chairman Huang stated, "I believe that a good company should treat employees properly, keep commitment to customers, and contribute to the society. The company is a platform for employees to achieve and enhance their self-value, while employees are the company's foremost and most important assets. 2017 is the management year, and I hope that 2018 will a healthy year, during which the company will strengthen the human-based management and realize the common healthy growth of the company and the employees."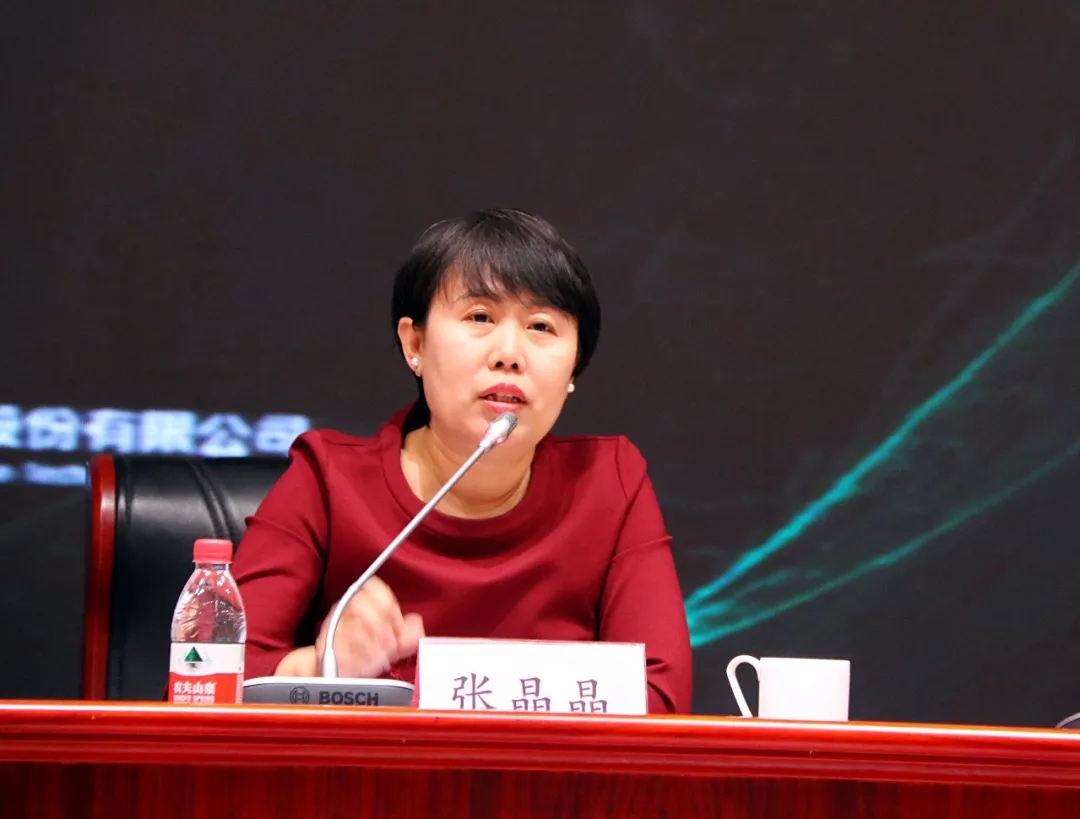 Zhang Jingjing, Deputy General Manager of CTC and Chairman of Board of Supervisors of GTCOM
No pain no gain. Zhang Jingjing, Deputy General Manager of CTC, commended and affirmed the achievements made by the company and outstanding teams and individuals. She announced the company's decision on commending outstanding teams and individuals as well as excellent grass-roots party and league organizations and outstanding party members of 2017. She called on all departments, all levels of companies, all levels of party and league organizations, and all the staff of the company to learn from these outstanding teams and individuals. She expressed hope that the honored teams, party organizations and individuals would cherish their honors, guard against arrogance and rashness, sum up their experiences and find inadequacies. They should give priority to the development of the company, continue to work hard in unity, make persistent efforts, continuously challenge themselves, seek innovation and make better progress.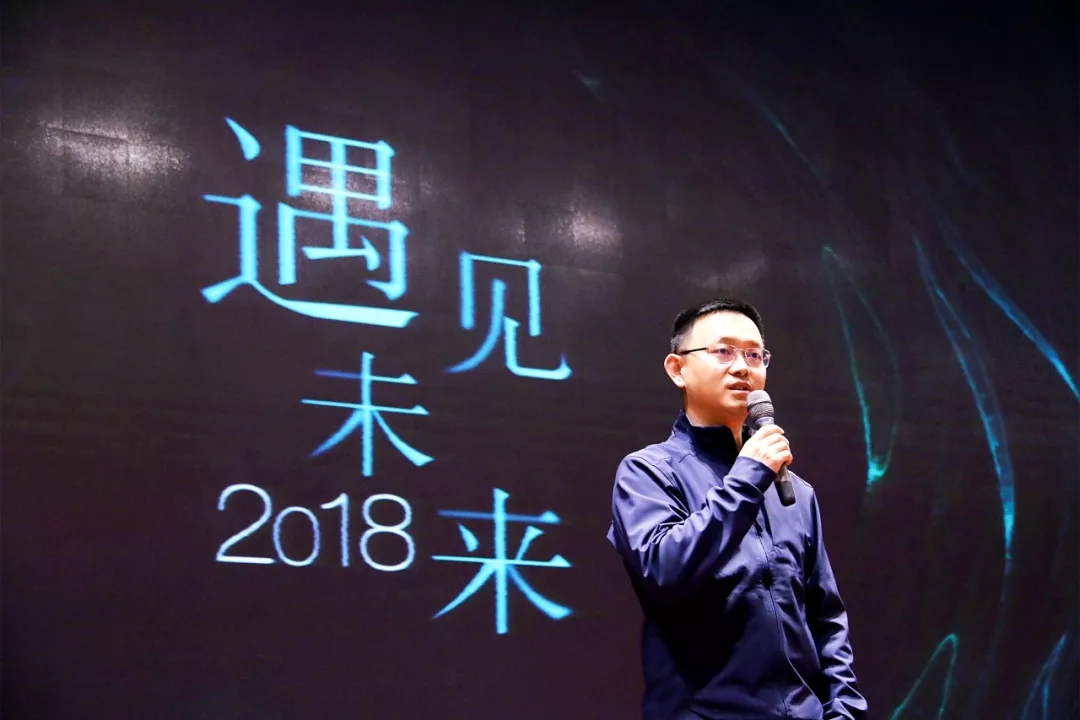 Eric Yu, CEO of GTCOM
GTCOM CEO Eric Yu expressed his deep gratitude to all the staff in the past year for their perseverance and dedication and described the company's future development plan. He said, our staff team expanded from a dozen people at the beginning of establishment to today's several hundred people, and we have made considerable achievements in language-technology ecosystem, big-data ecosystem, and cognitive intelligence which we couldn't imagine before. 2018 is an important year for the company to promote the IPO process, and it's also a year in which all business operations of the company will advance steadily. He hoped this year GTCOM will be more focused and pragmatic in all business operations, and talk more about tactics rather than strategies, and that we will unite as one and stay true to our mission.

Conference photo
Surely, we should forge ahead and stay true to our mission. Hopefully, in this year, all people of CTC and GTCOM, bearing the beautiful wishes of the leaders, can devote themselves to all tasks necessary for deepening the reform and promoting business development. With full spirit and energy as well as higher standards of work, we will unit as one, tackle difficult problems and forge ahead to create a better future.