The 2018 EO Innovators Annual Conference & the 4th Innovation Awards Ceremony opened in Beijing on November 29, 2018. As a leader in big data and artificial intelligence, Global Tone Communication Technology Co., Ltd. (GTCOM) was awarded the "2018 China • Financial Technology Industry Innovation Enterprise of the Year" by Equal Ocean, indicating that its financial innovation strength was recognized by the industry.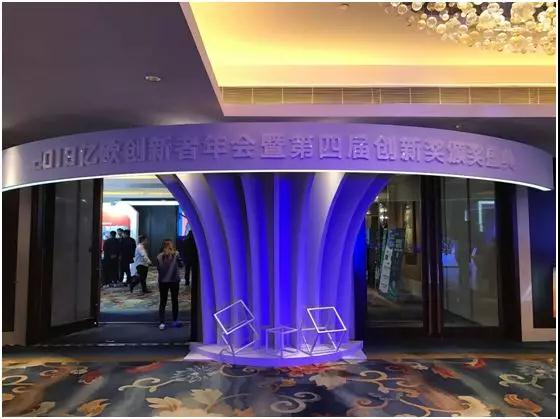 Themed "Intelligent Industry • Better Life," this conference aimed to guide the industry as a barometer and brought together industry innovators, industry leaders, and well-known experts and scholars at home and abroad to jointly embrace a new round of revolution in the intelligent industry.
GTCOM brought a variety of products such as the JoveArch quantitative analysis engine, the JoveBird financial big data platform, and the JoveMind knowledge graph building and analysis platform, showcasing its latest achievements and product layout in financial and regulatory technology fields.
JoveArch quantitative analysis engine supports financial innovation
In the era of big data, how to extract valuable information from huge amounts of complex data is a major issue. Based on artificial intelligence and big data, the JoveArch quantitative analysis engine not only provides macro fundamental data, emotional data and third-party data, but also offers quantitative analysis models that can quantitatively calculate sentiment factors, market sentiments, panic indices and other important reference factors under each factor, in order to help investment institutions spot new market investment opportunities, quantitatively analyze transactions, and improve return on investment. The platform is the world's only quantitative research vehicle with the ability to provide cross-language global alternative data and market-sentiment factor calculations.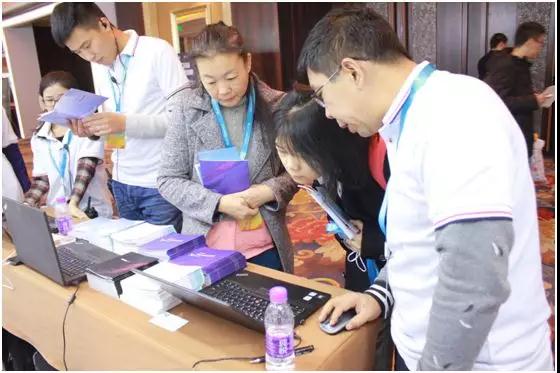 Alternative data in finance, being distinct from traditional financial data, can provide market insights from different perspectives thanks to its high real-time performance and large volume. It is usually "raw," which means the investor must have powerful algorithms and apply data mining or data science in order to extract insights. The alternative data--which has garnered considerable attention in recent years--includes global news data, social media data (reflecting social media investors' sentiments), consumer trend data (original data of consumer habits and geographical location obtained via the Internet, satellites, drones and surveillance cameras), and other types of open and unstructured data.
In addition, based on financial analysis models and powerful cross-language big data processing capabilities, JoveBird intelligently integrates traditional financial parameters with alternative data indicators to provide classification algorithms for more than 20 financial label events, helping global financial regulators, investment institutions and listed companies monitor companies listed on the world's top ten exchanges--including the NYSE, NASDAQ, HKEX, Shenzhen Stock Exchange and Shanghai Stock Exchange--and providing investors with the latest investment opportunities and the ability to develop the best investment strategies by which to obtain excess returns.
JoveMind provides financial risk monitoring for enterprise customers
JoveMind, produced and exhibited by GTCOM, is a platform for knowledge-graph building and analysis designed for enterprise customers. It enables visualized data search and analysis based on knowledge graphs, and provides customized algorithms and analysis dimensions for customers in different industries and application scenarios.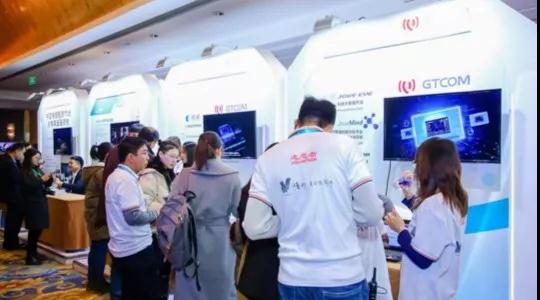 JoveMind facilitates the multidimensional integration of fragmented data from different channels worldwide. It helps financial, insurance and securities markets more effectively analyze potential crises in complex relationships through automatic semantic analysis algorithms by intelligently identifying and tagging enterprise risks in terms of reputation, credit and capital in large amounts of information. Additionally, each risk is traceable, making it convenient for enterprises to explore the cause of each risk and accurately control the source of each risk, eliminating any risk in the bud. Moreover, through hotspot clustering JoveMind identifies the scope of influence and diffusion situation of each risk, allowing enterprises to monitor any given factor by determining the direction of PR and control and making risk warnings promptly.
The deep integration of the financial industry and new technologies continues. Therefore, on the basis of big data and artificial intelligence technology, GTCOM uses alternative data for quantitative analysis and value judgment as it conducts innovative application of financial big data, in order to help financial enterprises identify demand accurately, reduce costs and increase efficiency. In the future, GTCOM will continue to work on financial big-data analysis and innovation to empower the financial industry. It will also accelerate the resolution of difficulties and pain points in the traditional financial industry, thereby promoting the sound development of the entire sector.