On July 29, 2017, the "Transition • GTCOM 2017 Strategy Conference" hosted by Global Tone Communication Technology Co., Ltd. (GTCOM) was held in Beijing, bringing together more than 300 elite members of the industry to witness the remarkable transition of big data. At the conference, Sun Jianhua, the managing director of Investment Bank of Guosen Securities Co., Ltd., Chen Changfeng, director of the School of Journalism and Communication, Tsinghua University, Long Jie, the vice president of UCAR Inc., and Professor Wang Xiaogang, of Canada's York University, discussed the theme " Opportunities and Highlights of Big Data Industry Applications," providing valuable insights into big-data applications and industry development trends.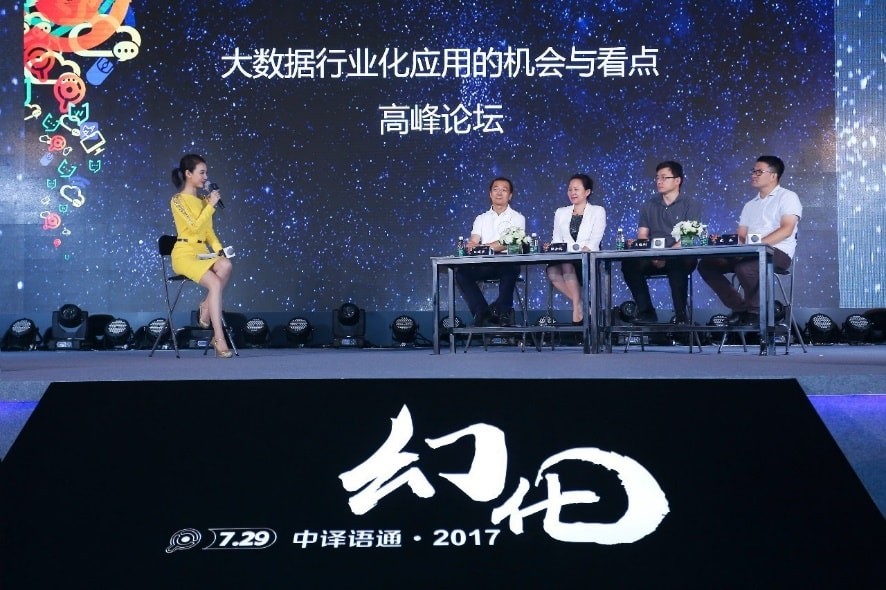 Big data helps all industries, and China's development momentum can't be underestimated
Long Jie expressed his views on the positive role of big data in enterprises. He said that amid the continuous innovation and efficient application of big-data technology, big data has been the engine of many industries, thereby helping enterprises to maximize their profits. Wang Xiaogang said he was very optimistic about the development of big data in China. Although big data started early and developed rapidly overseas, he was more optimistic about the continuing development of big data and artificial intelligence in China. He also said China is expected to turn the corner in a year and thereby catch up with the United States in the fields of image processing and precision medicine for big data, becoming the global leader in big data and artificial intelligence.

Stimulating human's elegant interest, data professionalism is the core
Chen Changfeng offered unique insights on big-data application and social responsibility. Currently, big data is mainly applied by exploring the interest of users, which is the aspect at which big data excels, but it's also the riskiest. If consumer demand is blindly taken as the primary reference point, big data will lose some of its professionalism. Professional big data should guide people in a positive manner and stimulate the "elegant" interests of humankind.

Data is nothing if there is no focus
It is worth noting that too broad applications also cause big data to lose its specificity. Sun Jianhua asserted that the threshold of an industry is to some extent an indicator for classifying industry standards. The same can be said in regard to big data, which is simply a vast amount of irrelevant information if the specific, data-oriented objectives are lost. Big data must be clearly structured, and it must be based in certain fields, topics or events. The information obtained through such targeted data screening is valuable.
It is easy to see that big data isn't only a current hot trend of enterprises but is also a technological innovation that changes human life. The importance of big data to industry users has become significant, and intelligent decision-making by mastering data assets has become a vital tool. The strategic layout of big data has thus become a powerful tool for enterprises to redefine their own competitiveness. A new wave of technological innovation, driven by big data, is moving the world toward more rapid, significant progress.