The 2020 5G Intelligent Audiovisual Conference (GIAC) was held at Qingdao International Convention Center on November 26 and 27, 2020. Under the theme of "New Scenarios, New Industries, New Economies," the 2020 GIAC focused on the future development trend of the 5G intelligent audiovisual industry and promoted coordination and innovation in the intelligent audiovisual industry. AthenaPlat (Athena Industrial Internet Platform) of GTCOM Qingdao was included among the "2020 Example of New, Intelligent Audiovisual Scenarios" in recognition of its audiovisual application of the innovative "smart factory" scenario.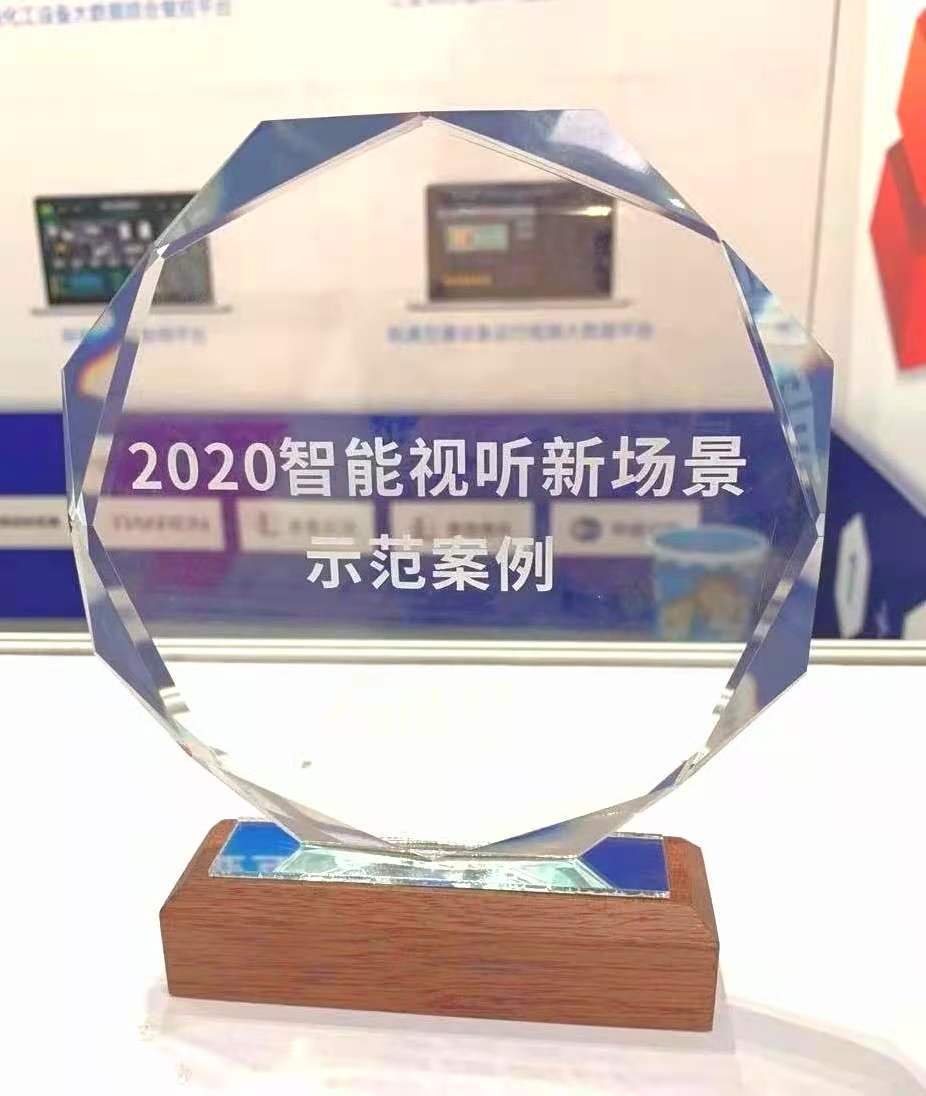 The conference was guided by People's Daily, National Radio and Television Administration and the Shandong Provincial People's Government, sponsored by people.cn and the Qingdao Municipal People's Government, organized by Qingdao Culture and Tourism Bureau, the Management Committee of Qingdao National High-Tech Industrial Development Zone and People Audiovisual Technology Co., Ltd., and supported by the Shandong Institute of Electronics. Cases collected by the GIAC covered the smart office, media integration, smart transportation, smart home and other aspects. Thus, AthenaPlat was honored as being exemplary in the area of intelligent manufacturing.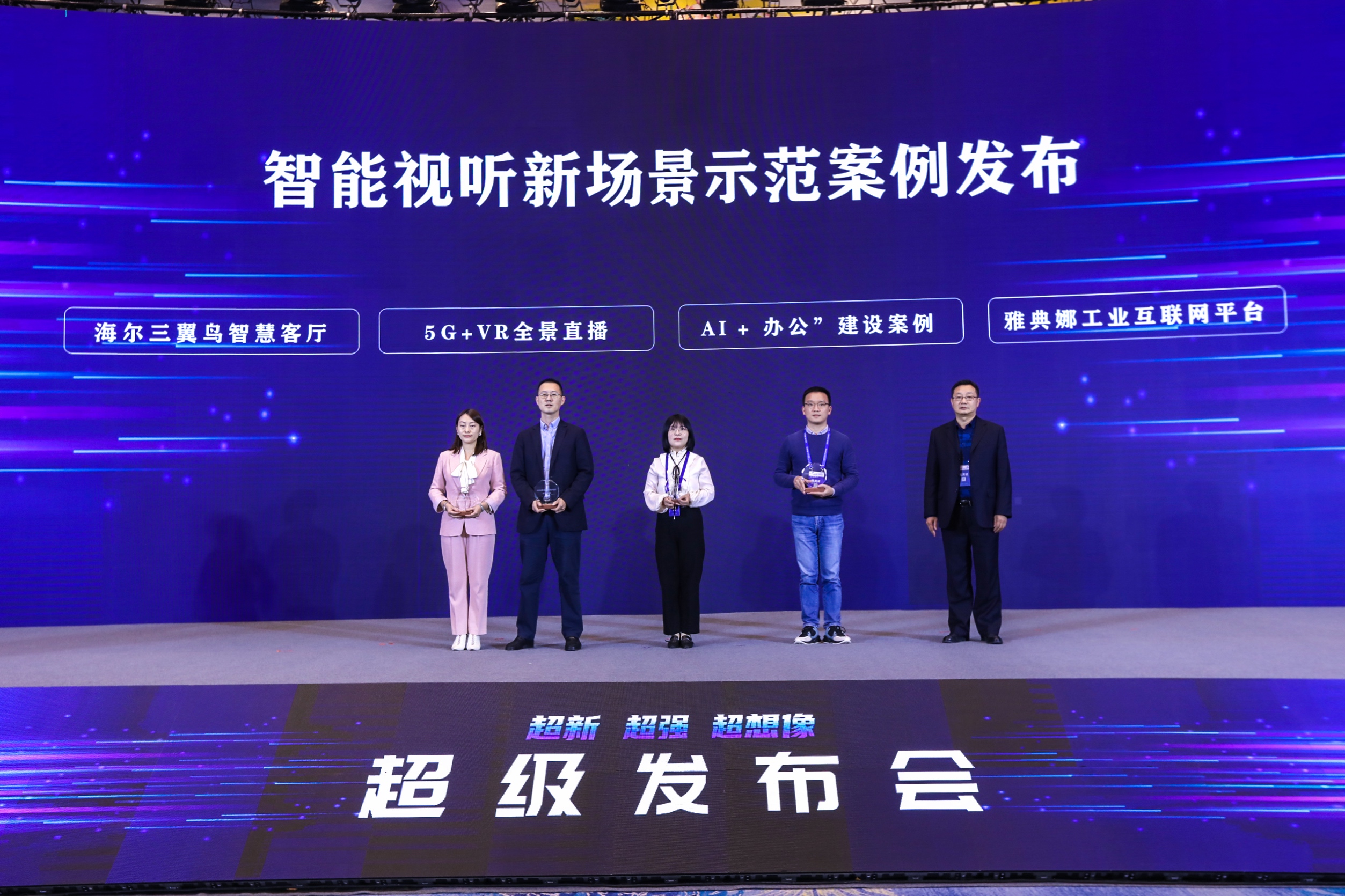 AthenaPlat receives an honor.
(Photo: 2020 5G Intelligent Audiovisual Conference)
The technology of 5G has, in recent years, developed and facilitated interaction of industrial Internet application. In turn it has improved the results of industrial digital development. Exploration of integrated development via 5G and the Industrial Internet has become a consensus in the industry. AthenaPlat, a product developed by GTCOM Qingdao, integrates big data, IoT, AI, 5G and other cutting-edge technologies. In the process it incorporates high-precision sensors, 5G base stations and visual systems, and rich core algorithms to support real-time vibration prompts of failures, alerts for product quality on production lines and remote device maintenance, and thereby facilitate the construction of smart factories. To date, AthenaPlat has successfully empowered textiles, environmental protection, machining, rail transit and other segments. Consequently, it has won several awards for the company, including the "2018 Excellent Solution Provider for Integration of Informatization and Industrialization in Shandong" and the "Golden Application" prize at the 2020 World Industrial Internet Conference.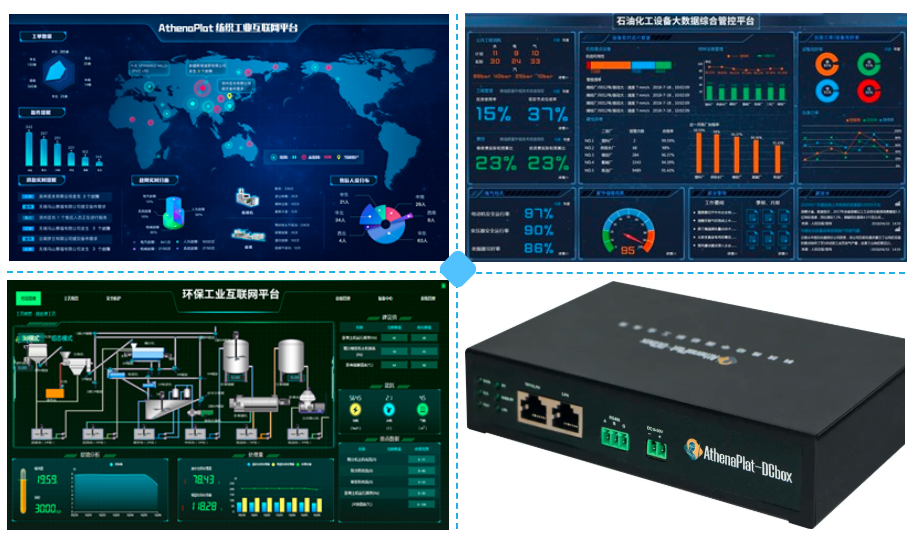 Industry application cases of AthenaPlat and the supporting hardware
The cutting-edge technologies of 5G, IoT, cloud computing and others are essential as the means to promote development of the Industrial Internet. The application of new technologies in industrial scenarios has in turn provided lively industrial markets for such development. Accordingly, GTCOM Qingdao will focus on scenario-based application in the area of intelligent manufacturing, strive to enhance its product layout for the Industrial Internet, strive to build an "intelligent manufacturing" ecosystem covering the industry chain, and provide efficient solutions for informatization and intelligence-based development in each industrial area.
Site of the 2020 5G Intelligent Audiovisual Conference