On August 29, 2019, Wang Xiaodong,General Manager of Global Tone Communication Technology (Qingdao) Co., Ltd. (hereafter referred to as GTCOM Qingdao) and his party visited Qingdao Tianren Environment Co., Ltd.(hereinafter referred to as "Tianren Environment"), signed a strategic cooperation agreement with Cao Man, Chairman of Tianren Environment, and held an in-depth discussion on the core content of co-building an Industrial Internet platform for environmental industry. Zhang Hui, Deputy General Manager of GTCOM Qingdao, Zhou Xi, Senior Director of Data Empowerment Centerof GTCOM Qingdao, Ji Wenjie, Assistant to the Chairman of Tianren Environment, and Liu Chuanguo, Technical Directorof Tianren Environment, attended the signing ceremony.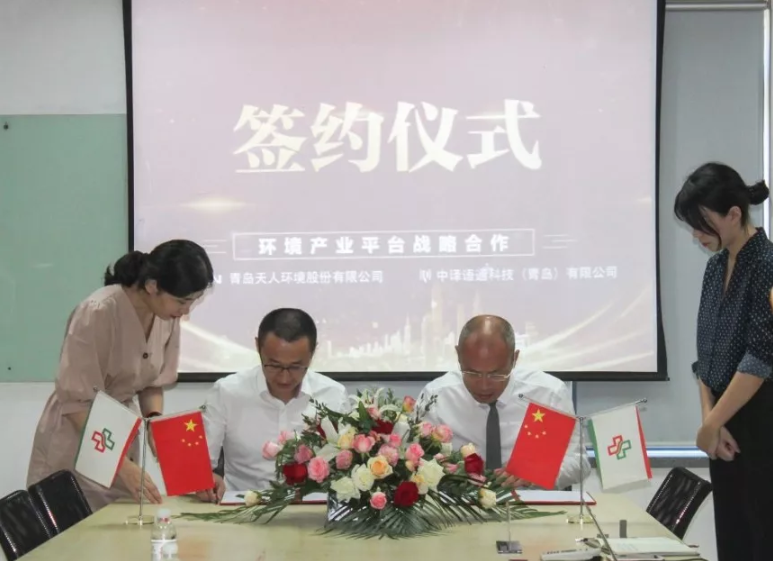 Wang Xiaodong, General Manager of GTCOM Qingdaoand
Cao Man, Chairman of Tianren Environmentsign the agreement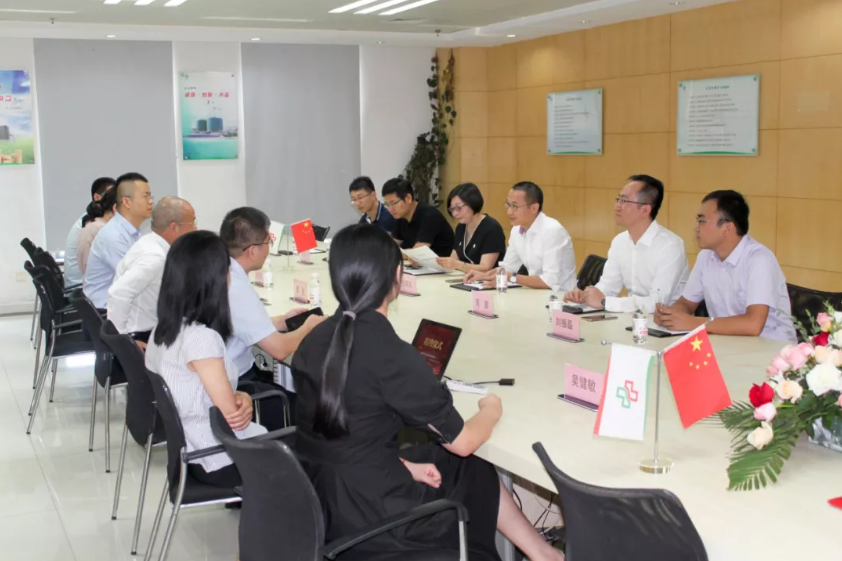 The two sides conduct an in-depth discussion on the content of strategic cooperation
In recent years, the Internet of Things, big data, artificial intelligence and other advanced technologies are gradually applied to the environmental industry. Environmental protection equipment manufacturing, environmental governance technology and intelligent manufacturing technology aredevelopedin an integrated manner. The data value of the whole chain of environmental industry has attracted wide attention and is deeply explored. Based on the identical insightsinto theirdemand for intelligent upgrading of environmental industry, the two sides agreed to co-build anIndustrial Internet platform for environmental industrywhichis positioned as a service platform that can connect all elements of environmental industry such as equipment, software and factory, and collect and analyze massive data. It can also effectively allocate the resources of the whole industry, and ultimately provides the core support for the intelligent and IT-based development of the environmental industry.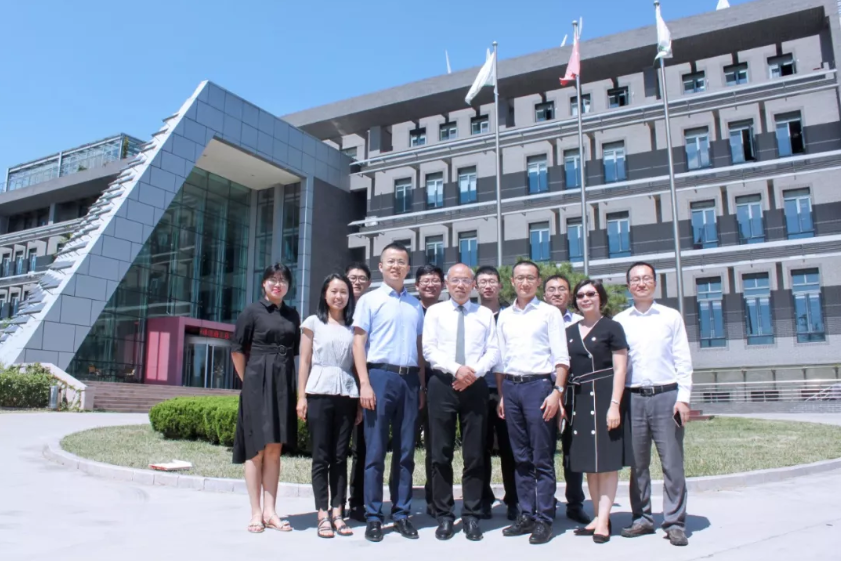 Group photo of the two parties
"Smart environment" has broad prospects, and the Industrial Internet platform of environmental industry has huge potential as a vertical application. The strategic cooperation between GTCOM Qingdaoand Tianren Environment will be based on the principle of complementary advantages and win-win development, and the overall planning of the platform, which starts with addressing big pain points, will be carried out to inject new vitality into the intelligent development of the environmental industry. At the same time, the strategic cooperation also marks the beginning of the successful integration of intelligent manufacturing solutions into the environmental industry. Going forward, GTCOM Qingdaowill continue to accumulate the application experience of the "Internet of Things + big data" platform in the vertical field, underpin its advantages of intelligent manufacturing business, actively carry out cross-domain cooperation, and constantly deliver successful models for the transformation and upgrading of various subdivided industries.