The accumulated number of online viewers exceeds 1 million
The online viewing peaks at 130,386
Three platforms are involved: yizhibo.com, douyin.com and btime.com
Live webcasting in four sessions and for 173 mins
Five big names attend the event
…
This is what happened to JoveLite, a digital new tool for value investing, at its official release on June 18.
From senior financial practitioners to financial observers, then to fintech product developers, why does this newly released fintech product JoveLite attract so much attention?
Capture A-Share Market Investment Opportunities in the Next Golden Decade
It isn't difficult to see from the 12th Lujiazui Forum that as China's capital market enters a new stage of development, the A-share market will continue to emphasize value investing.
In the live webcasting series of "618 Value Exploration Marathon," Yang Delong, the managing director and chief economist of First Seafront Fund, stated that the next 10 years would be the golden decade of the A-share market, the market would be a bull market for good stocks and the exit of junk stocks would speed up. Investors should seize the opportunities of the A-share market and learn to use value-investing methods to find out good companies and to be shareholders of these companies.
Yang Delong said one cannot truly practice value investing if he/she cannot understand the financial data and fundamental information of listed companies. Amid the deep integration of technology and finance, JoveLite--a digital new tool for value investing--can help individual investors to easily understand the fundamental information of companies and learn the rudiments of value investing.
GTCOM not only has definite advantages in data resources and AI big-data analysis technologies but also gathers experience in serving financial regulators and renowned foreign financial service institutions, all being the unique comprehensive advantages that the development team of JoveLite has, said Yang Delong.
JoveLite Empowers Value Investing in the Era of Fintech 4.0
Fintech is about technology-driven financial innovations. In the user-oriented era of fintech 4.0, the further integration of technology and the financial industry will fuel the latter's development.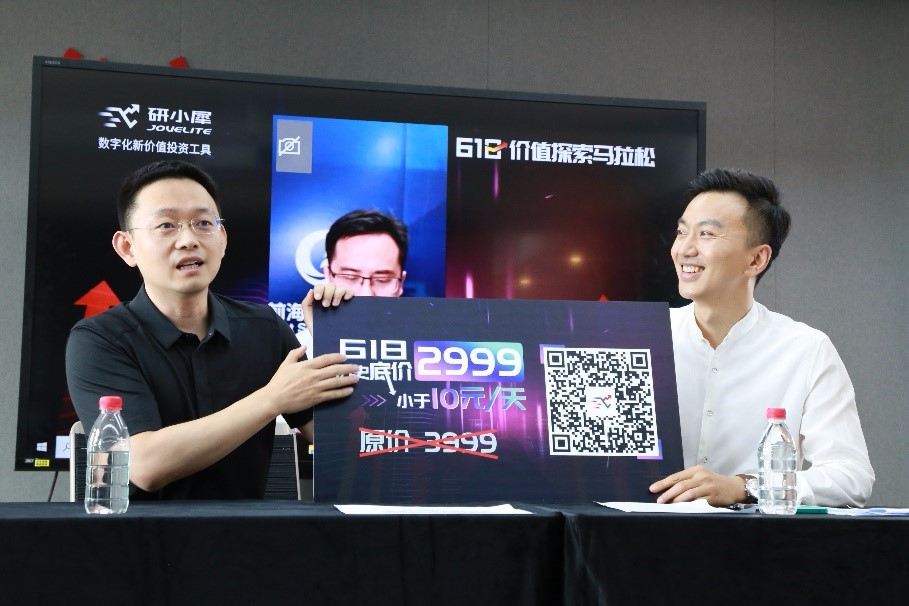 Eric Yu, the vice chairman of GTCOM, said the lightweight and convenient new tool for value investing, JoveLite, though simple it may seem, is actually backed by a strong technical R&D team and a large number of high-quality financial data resources. From its design and birth to its official release to the market, JoveLite gathers the wisdom and achievements of multiple economists, financial workers, financial observers, AI engineers and other industry professionals, by which it encompasses the pool of fintech wisdom.
GTCOM, as a fintech and research data analytical company, has made a monumental R&D investment in natural language processing, machine learning, knowledge mapping and other cutting-edge technologies.
Eric Yu said that individual investors, however, don't have large research teams like institutional investors to analyze the fundamentals of companies, but based on the leading AI big data technology of GTCOM, JoveLite gathers the wisdom and experience of many industry experts, so that JoveLite can analyze and mine the data from thousands of industrial chain nodes, support users in their efforts to judge the value and growth potential of companies, and ultimately encourage an investment vision like that of Warren Buffett.
In the live webcasting studio, Chief Analyst Xia Wei from GTCOM made a detailed introduction to the use condition of JoveLite from four perspectives: "search the industry, study enterprises, compare targets and examine risks." He also answered the questions of great concern to everyone.
Financial celebrities led participants on a different kind of 618 shopping extravaganza. In the live webcasting relay, Zhang Wei, the host of BTV Finance Channel, Ms. Dong, a former senior investigative financial reporter with Caijing magazine and founder of Think Agency, and Tan Wenhui, head of the Strategy Group of Yuekai Securities Research Institute, visited the studio as guests and shared their views on the future development prospect of fintech and the opportunities to practice value investing in the A-share market from a financial observer's perspective.
If you want to experience the benefits of China's economic growth and seize the investment opportunities of A-shares in the next golden decade, you need a value-investing tool that can unlock the door to wealth. Scan the WeChat QR code of "JoveLite Official Customer Service" to get the preferential offer for your JoveLite.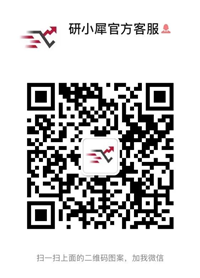 Scan the WeChat QR code of "JoveLite Official Customer Service" and get the preferential offer for your JoveLite