Global Tone Communication Technology Co., Ltd. (GTCOM) officially passed the latest Capability Maturity Model Integration (CMMI) Level 5 V2.0 certification, the highest authoritative standard for measuring the capability maturity and project management of global software enterprises, on August 27, 2021. The certification indicates that the company's software process capability, product R&D capabilities, implementation and delivery capabilities, project management capability, etc., have attained the advanced level internationally.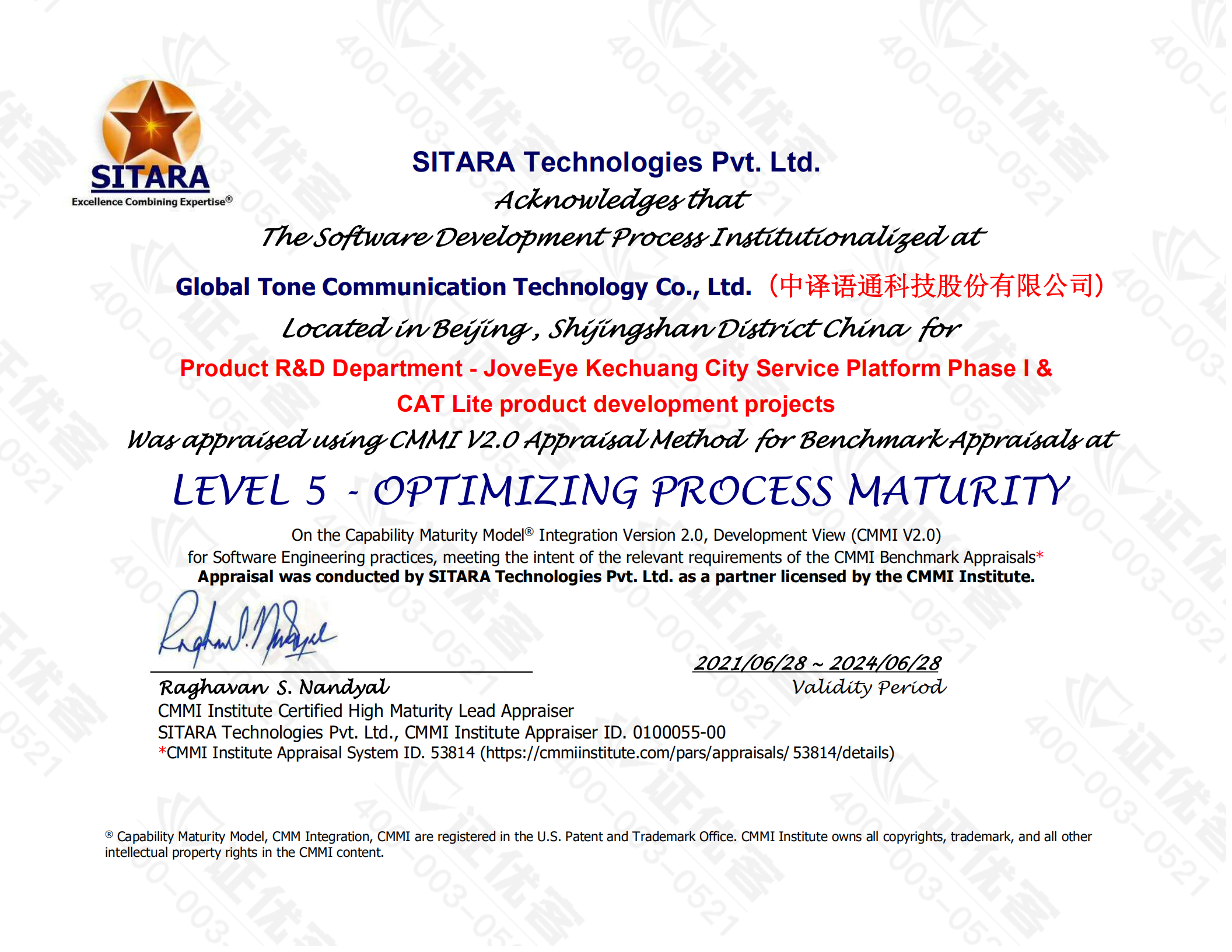 The CMMI was jointly developed by the Software Engineering Institute at Carnegie Mellon University and the U.S. National Defense Industrial Association. The appraisal system, which targets the software industry's capability maturity and process standardization, is the world's most authoritative standard for the measurement of capability maturity and project management levels of software enterprises. CMMI DEV V2.0 was officially released at the end of March 2018 as a proven set of global best practices designed to meet the challenges of the changing global business landscape as well as to drive business performance by building and benchmarking key capabilities.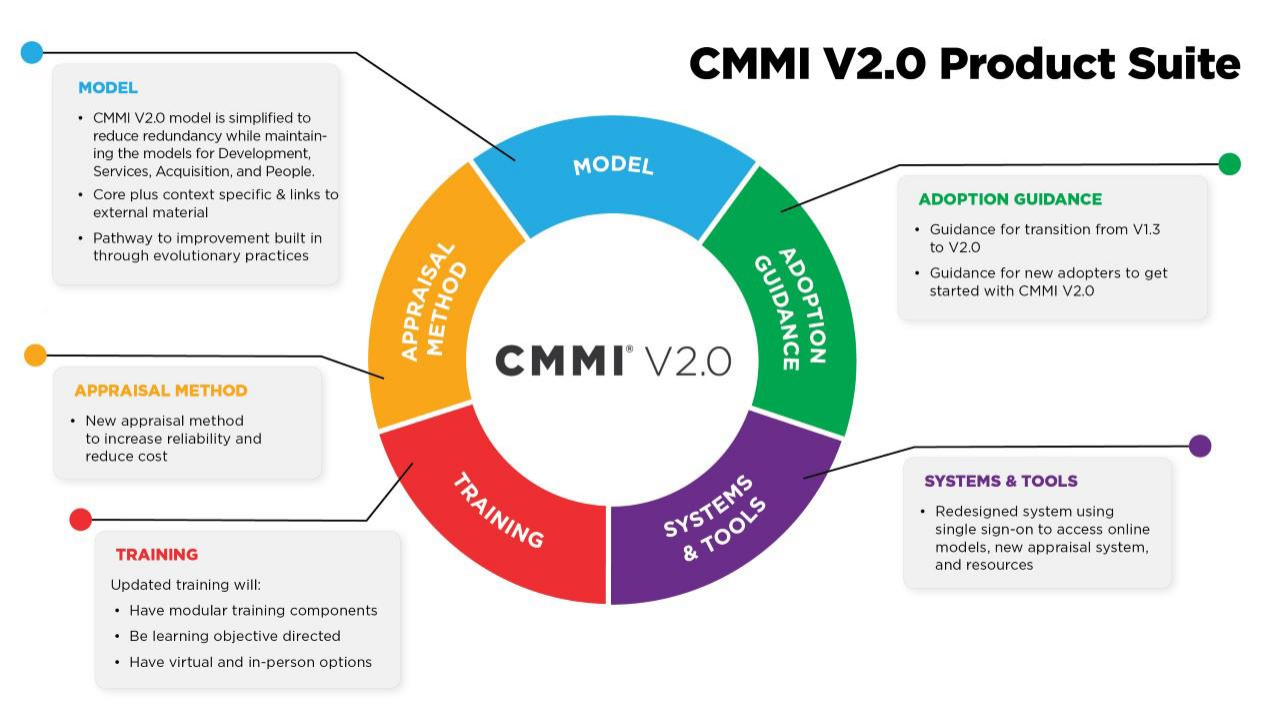 GTCOM has passed the CMMI Level 3 certification as early as 2018 and it fully launched high-maturity process improvements in 2019. In January 2020, GTCOM updated and added related process definitions based on the CMMI DEV V2.0 model. Through the concerted efforts of the company's R&D team and associated departments, GTCOM has established a project-management system, a project-development system and a process-management/improvement system that are simple, efficient and consistent with the realities of business operation. The company's internal project management level and development standardization have been dramatically improved after project implementation and system verification. Moreover, a group of top professionals in project management, quality management and process improvement has been trained and developed, constituting a team that not only has rich practical experience but also is familiar with CMMI models and the principles of process improvement.
During the CMMI Level 5 appraisal process, the company's technology R&D, scientific and technological big data, innovative business and other business groups worked together to cooperate with the appraisal team on project interviews and R&D process document examinations. Ultimately, the company met the CMMI high maturity standards and requirements for certification. This is not only a strong proof of GTCOM's industry-leading software-development strength but also beneficial to the company's grasp of the opportunity to explore high-level market opportunities and further enhance the global competitiveness of its products.
Global Tone Communication Technology Co., Ltd. (GTCOM) is a global leading fintech and research data analytical company. With advanced NLP and semantic computing technologies, we analyze massive global data, and build industrial knowledge graphs, algorithm models and visualization platforms for finance, technology, consulting and multiple other sectors. Previously, GTCOM has passed the ISO 9001 quality-management system certification, the ISO 27001 information-security management system certification, the ISO 20000 information-technology service-management system certification and the Data Capability Maturity Model (DCMM) certification.