Cikey Wang, the general manager of GTCOM, and Wang Renhui, the chairman of Zhucheng Longjia Cultural Tourism Group Co., Ltd., on March 12, 2021, represented their respective companies in the signature of a strategic cooperative agreement with the attendance of leaders of the CPC Weifang Municipal Committee and Weifang Municipal People's Government as well as the CPC Zhucheng Municipal Committee and Zhucheng Municipal People's Government.
The two sides will base their efforts on Zhucheng City's plan to create a national demonstration area for the integration of cultural tourism as well as a national demonstration zone for all-area tourism. With reliance on the endowment of cultural tourism resources in Zhucheng City, the "Zhucheng Intelligent Cultural Tourism Project" will be completed within three years. It will embody the Zhucheng intelligent cultural tourism ecosystem in various ways, including technology development and brand marketing operations. The project's proposed investment amounts to RMB 300 million.
The two sides will work according to the real-world conditions in Zhucheng, integrate brand and technical resources, give full play to the city's advantages in cultural tourism resources and multi-industry integration, and develop a localized intelligent cultural tourism platform. Additionally, they will build a "Zhucheng model" of cultural tourism services for the general public, create a Zhucheng intelligent cultural tourism ecosystem, and reap a double harvest of socioeconomic value.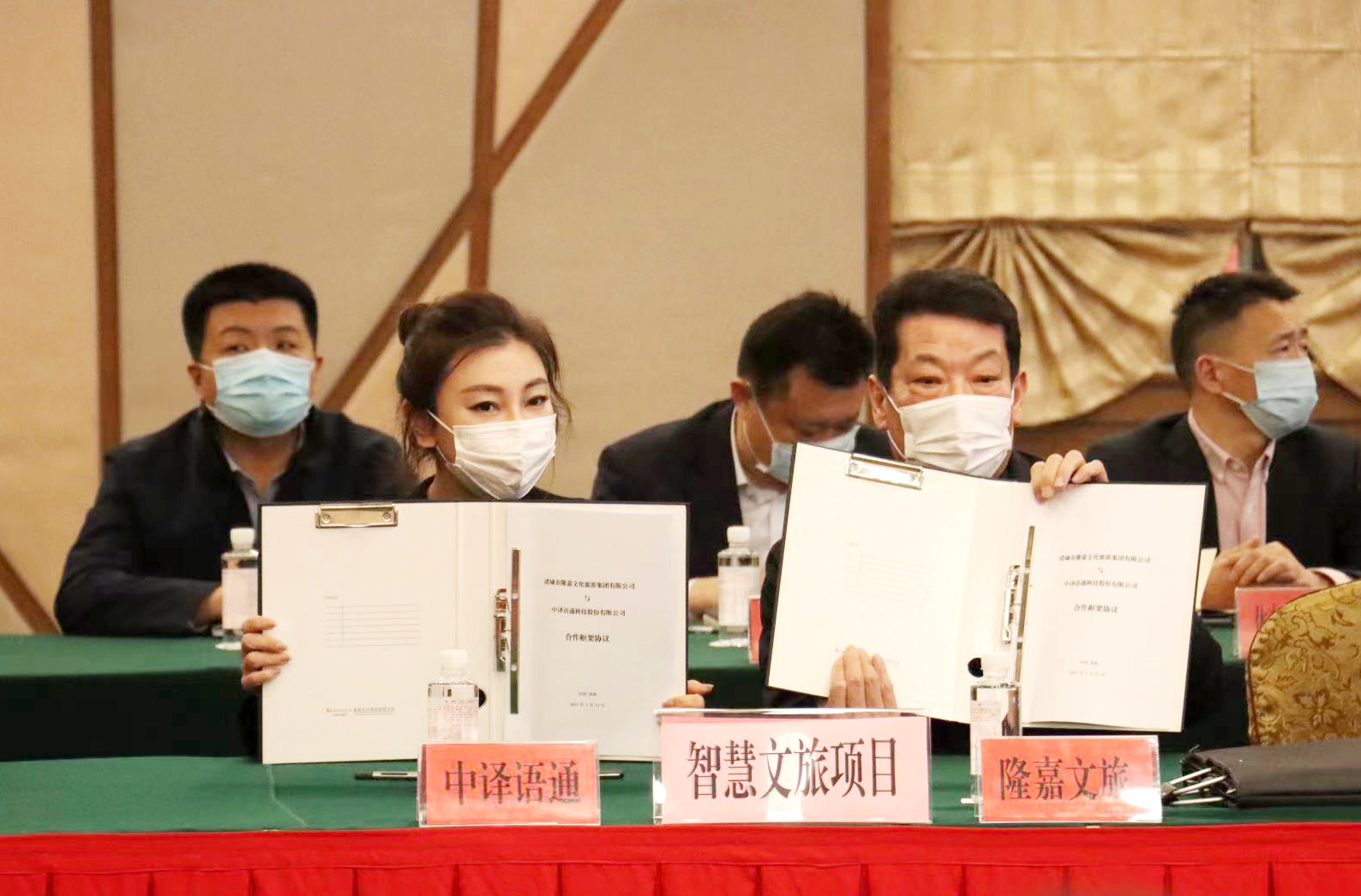 Concurrently, they will take advantage of a period in which Zhucheng City is striving to become a "provincial demonstration site for all-area tourism" so as to build an urban tourist distribution center that integrates instant information display, product trading and cultural tourism services. In the process, they will integrate the intelligent cultural tourism platform into the online and offline cooperation and operation links of tourism business, forming a first-class platform for the external display of Zhucheng's image. All this will enhance the image of Zhucheng's urban services, drive the rapid development of the tourism industry and assist the process of smart-city development.
Additionally, the effort will rely on intelligent cultural tourism platform to hold special brand marketing activities based on the mode of "intelligent cultural tourism platform + multi-industrial collaboration + support for farmers and the people." As such, they will mobilize the motivation of relevant industries in Zhucheng, integrate the city's high-quality resources, promote the development of intelligent regional cultural tourism in Zhucheng, support local enterprises in the city and help promote the characteristics of cultural tourism.
Thus, the two sides will give full play to the advantages of technology, talent and industry resources, jointly cultivate talents in the areas of new media branding and marketing, develop strong brand operation and marketing capabilities, and rely on the influence of the intelligent cultural tourism platform to enhance Zhucheng City's development of the e-commerce industry.