The 19th Conference on International Exchange of Professionals, an event co-sponsored by the Ministry of Science and Technology and the Shenzhen Municipal People's Government, was held on April 24th and 25th, 2021. As with the past five editions, Global Tone Communication Technology Co., Ltd. (GTCOM) provided language technology and big-data technology and services, including intelligent conference simultaneous interpretation, online expert service system and data analysis.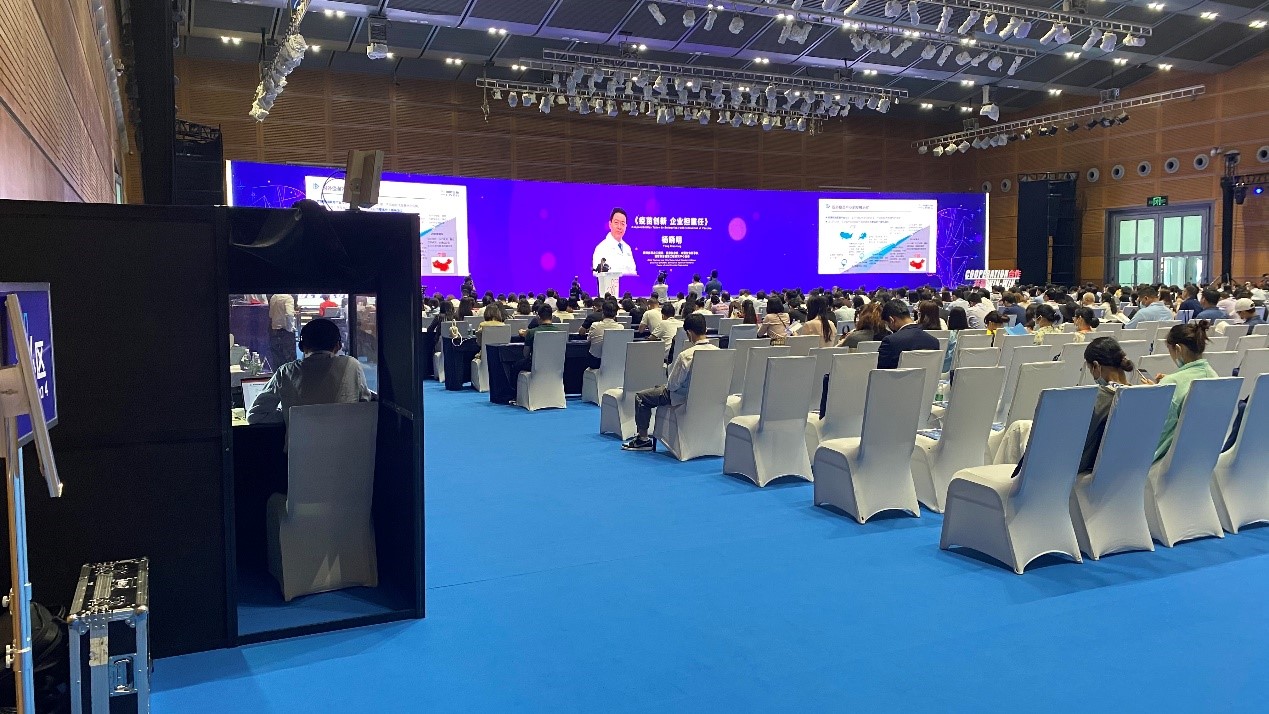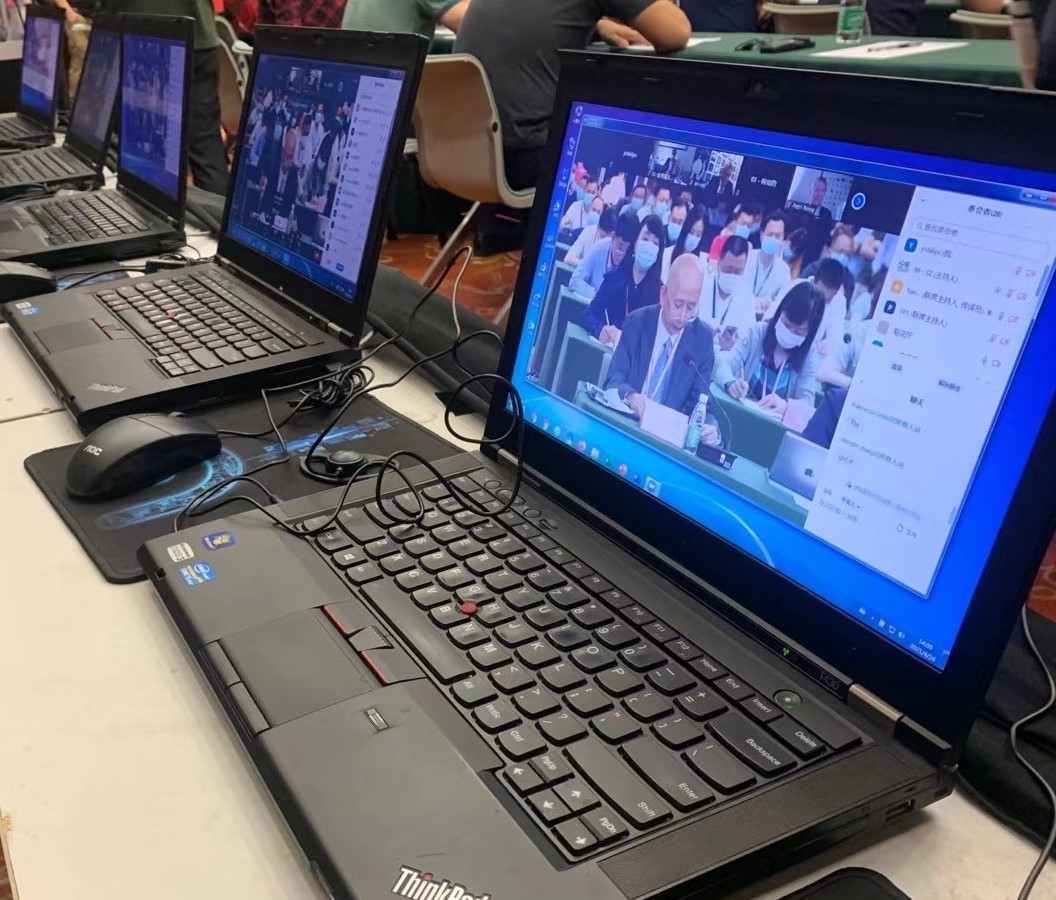 The 19th Conference on International Exchange of Professionals opened in Shenzhen,GTCOM, through online and offline channels, provided the conference with all-round language technologies and big-data technology and services.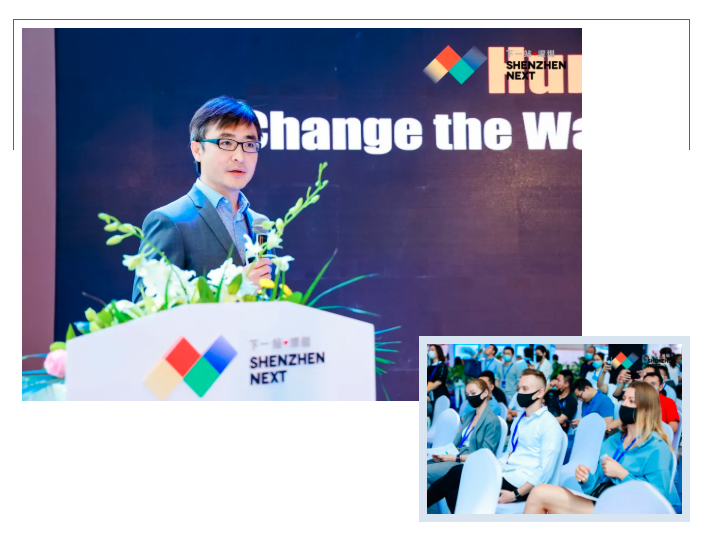 Next Stop: Shenzhen:Allen Yan, general manager of GTCOM-US, delivered a keynote speech
During the conference, General Manager Allen Yan of GTCOM Technology Corporation (GTCOM-US) participated in a panel discussion under the theme "Next Stop: Shenzhen," and delivered a keynote speech titled "Human-Centered AI Will Change the Way We Communicate and Work." In his speech, he emphasized GTCOM's commitment to human-centered AI solutions and the effort to build a machine-translation ecosystem that would encompass elements from text to video, from individuals to enterprises and from software to hardware so as to benefit our travel, conferences and learning, communication and the work environment.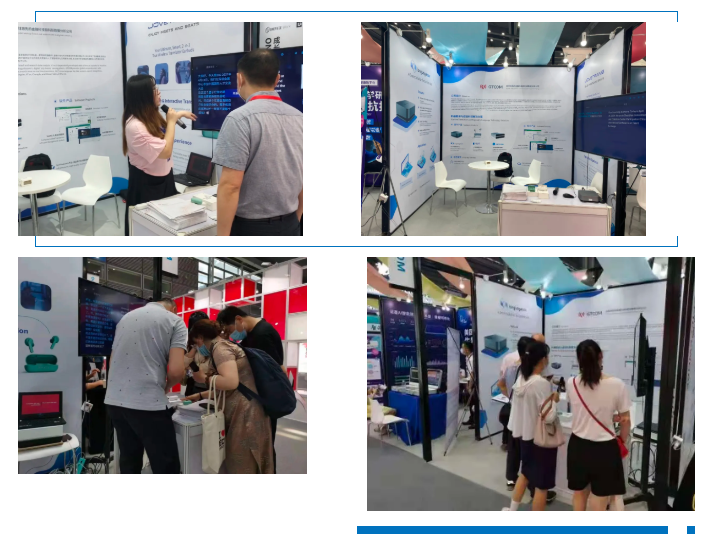 GTCOM's booth: Participants tried out the company's Language Box, JoveTrans interpreting earbuds and other language-technology products.
In GTCOM's booth, many participants, after trying and learning about Language Box, JoveTrans smart interpretation earphones and other language-technology products, lauded the products for their interpreting accuracy, interactive capability, appearance and portability.
Language Box, which allows real-time AI simultaneous interpretation and transcription, is an intelligent solution for international business meetings, conferences on international exchange, and remote video conferences, etc. JoveTrans, the smart simultaneous interpretation earphone product, is a device for professional and entertainment use. The earphones, supporting real-time interpretation among more than 30 languages including Chinese, English, Japanese, Korean, French and German, enable users to communicate easily. Because JoveTrans is portable and comfortable, it can be used as wireless earphones for daily use, such as for phone calls and music playback.
Founded in 2001, the Conference on International Exchange of Professionals has been held 18 times. It's China's international platform for professionals in science, technology and innovation as well as a comprehensive exhibition and matchmaking event, being held under the banner of "Innovation, Development, Cooperation and Mutual Success." According to statistics, more than 1,200 professional institutions and organizations from more than 30 countries and regions and more than 10,000 government representatives, experts and scholars as well as top talents participated in the conference, and the number of participants exceeded 60,000.