The 2020 World Industrial Internet Conference and International Rendanheyi Model Forum, guided by the Chinese Academy of Engineering and hosted by the Qingdao Municipal People's Government, was held at the Qingdao International Conference Center on September 20th and 21st. Experts and scholars from universities and institutes at home and abroad as well as leaders of leading industrial Internet enterprises gathered in Qingdao, sharing innovative industrial Internet practices as the means to explore collaborative innovation and integrated development among participants from various fields. GTCOM Qingdao was invited to the conference, where, at the World Industrial Internet Capital Qingdao Release forum, the company won the "Golden Application" prize for its product AthenaPlat (Athena Industrial Internet Platform).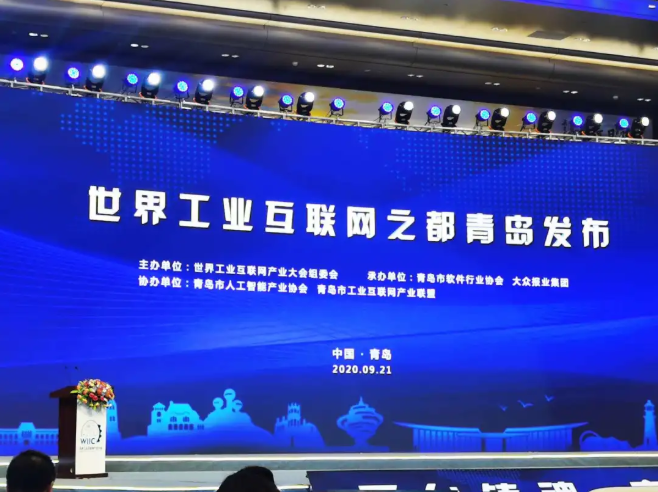 Site of the forum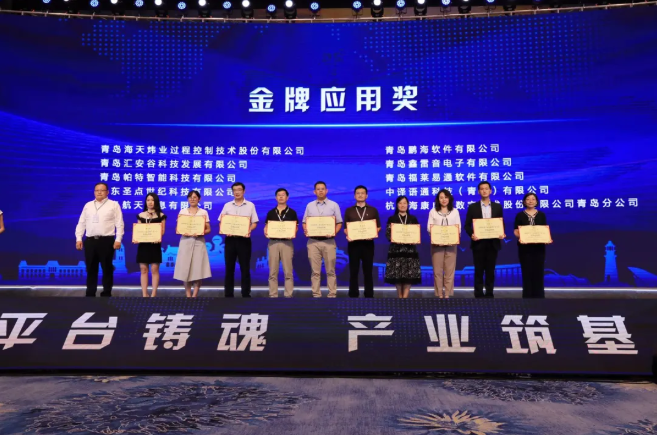 Representatives from winning enterprises receive awards on the stage
Many outstanding products and cases of industrial Internet transformation involving new models and business patterns for the era of intelligence were centrally exhibited at the "World Industrial Internet Capital Qingdao Release" portion of conference. Additionally, three prizes--"Golden Contribution," "Golden Innovation" and "Golden Application"--were presented. GTCOM Qingdao, together with 30 other enterprises such as Sangfor, 3dfocus and Hexagon Qingdao, were thus honored.
Award Certificate
GTCOM Qingdao has, since the launch of intelligent manufacturing business in 2017, consistently focused on the creation of high-value applications for the industrial scenario in order to relieve the major pain points. As part of that effort, the award-winning AthenaPlat (Athena Industrial Internet Platform) is the company's core product. AthenaPlat has successfully empowered textiles, environmental protection, the petrochemical industry, machining, rail transit and other segments, and won several awards for the company, including the "2018 Excellent Solution Provider for Integration of Informatization and Industrialization of Shandong," the "Key Big Data Enterprise of Qingdao City" and the "Excellent Big Data Case of Qingdao City," successively receiving the attention of top media venues such as the Qingdao Daily, the Dazhong Daily and www.qingdaonews.com. Thus, GTCOM Qingdao will continuously participate in the building of Qingdao into the world's industrial Internet capital, further improve its product layout, build an "intelligent manufacturing" ecosystem that covers the entire industry chain so as to interconnect all links in the value chain and industry chain while continuously optimizing the economic structure.