Xi'an International Studies University (XISU) Vice President and School of Translation Studies Dean Wu Yaowu, XISU School of Translation Studies Associate Dean Zhao Yihui and other delegates visited Global Tone Communication Technology Co., Ltd. (GTCOM) on October 30, 2020. GTCOM was represented by Huang Song, the executive director of China Translation Corporation (CTC) and chairman of GTCOM, and Eric Yu, the general manager of CTC and GTCOM's vice chairman. Elisa Chai, GTCOM's vice president, also attended.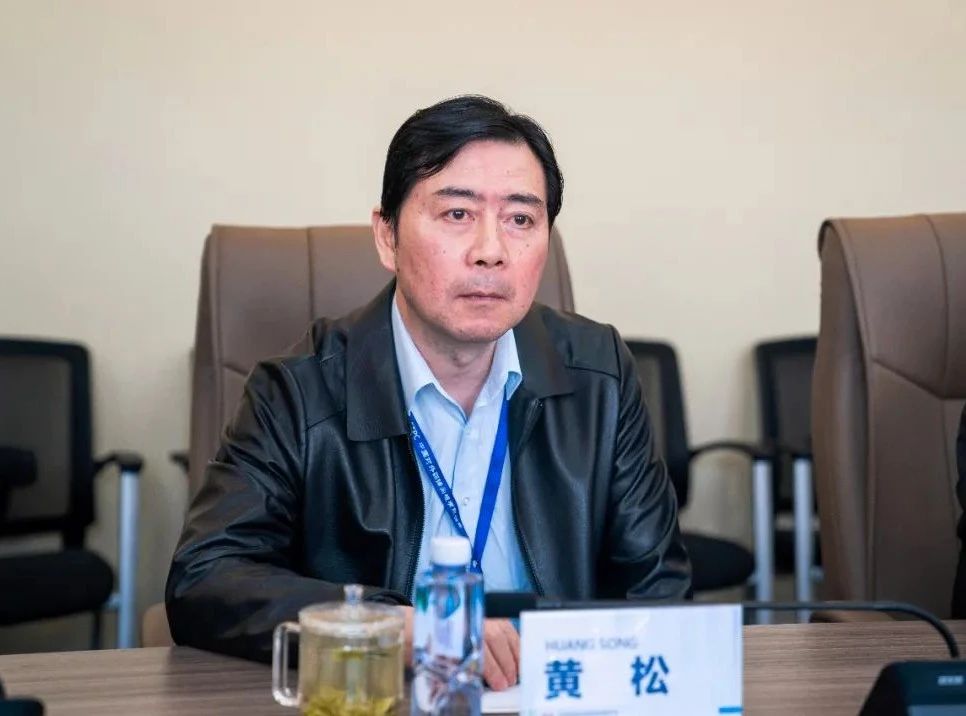 Huang Song, executive director of CTC and chairman of GTCOM
Wu Yaowu, the vice president of Xi'an International Studies University and dean of the School of Translation Studies
Huang Song emphasized the stability of the long-term strategic partnership between XISU and GTCOM. The latter company, having inherited the profound language genetics from its parent, CTC, has made many significant achievements in the development and application of machine-translation technology and language technology and gathered multiple strengths in technology and resource. It is hoped that both parties will continue efforts in close communication, deepen the university-enterprise cooperation comprehensively, and strengthen talent training and achievement transformation.
Wu Yaowu further recognized GTCOM's technical capabilities and the strategic partnership between them. As a national and application-oriented innovation experimental area of the translation talent training mode and an education practice base of the "Belt and Road" language service and big-data platform in Shaanxi Province, the School of Translation Studies of XISU plays an important role in training translation talent in western China, according to Wu Yaowu. The School of Translation Studies thus focuses more on the high-quality development of the faculty and students and social benefits, which has formed a natural cooperative and complementary relationship with GTCOM's pursuit of economic benefits. Hopefully, both parties will fully integrate XISU's talent and multilingual resource advantages with GTCOM's technical advantages in machine translation, cross-language big data, and knowledge graphing while and promoting cooperation in the areas of publication translation, research on international hotspot dissemination, country-specific data analysis, teaching and scientific research in a steady, results-oriented manner.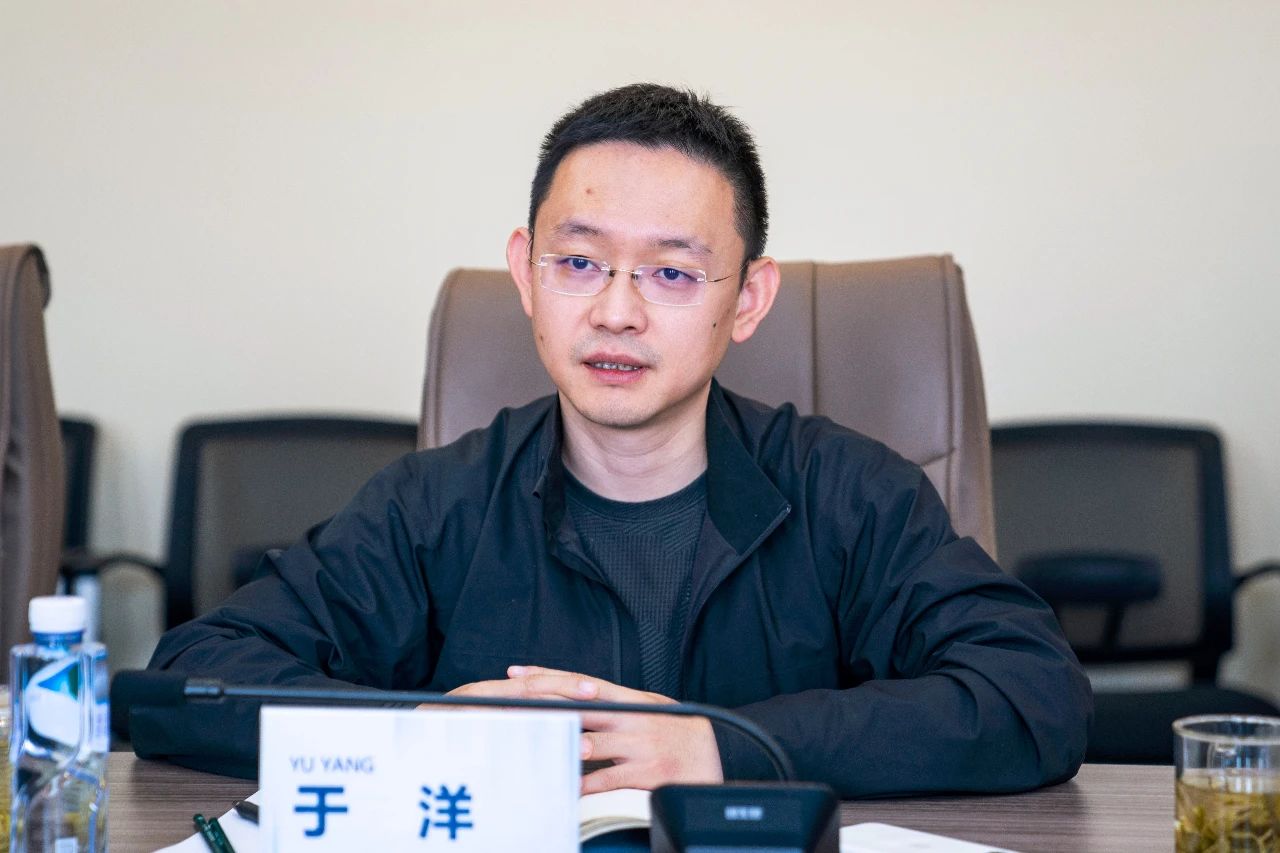 Eric Yu, the general manager of CTC and vice chairman of GTCOM
Zhao Yihui, associate dean of the School of Translation Studies at Xi'an International Studies University
Based on the discussion of data analysis, Mr. Yu introduced the application of GTCOM's big-data technology in "smart city brain," scientific research data analysis, and fintech, as well as the R&D results achieved. He said that the "smart city brain" integrated platform helped Xi'an City achieve intelligent emergency management of urban public health and disease control, urban traffic planning, integrated urban governance and regional economic management, and assisted relevant departments in the dynamic analysis of population flow and distribution data to facilitate precise policy implementation. With scientific research data analysis products such as the global technology discovery and valuation and the cross-language technology retrieval analysis system, GTCOM has served many universities and helped scientific researchers optimize their research topics and enhance the efficiency of research.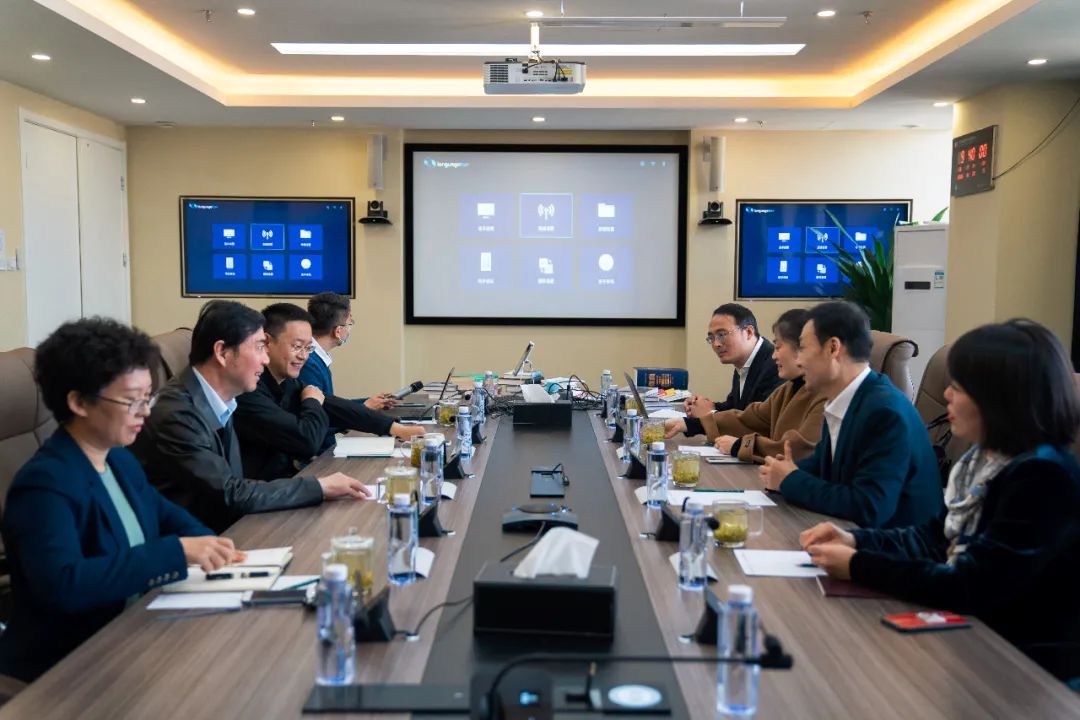 XISU Vice President Wu Yaowu and other delegates visit GTCOM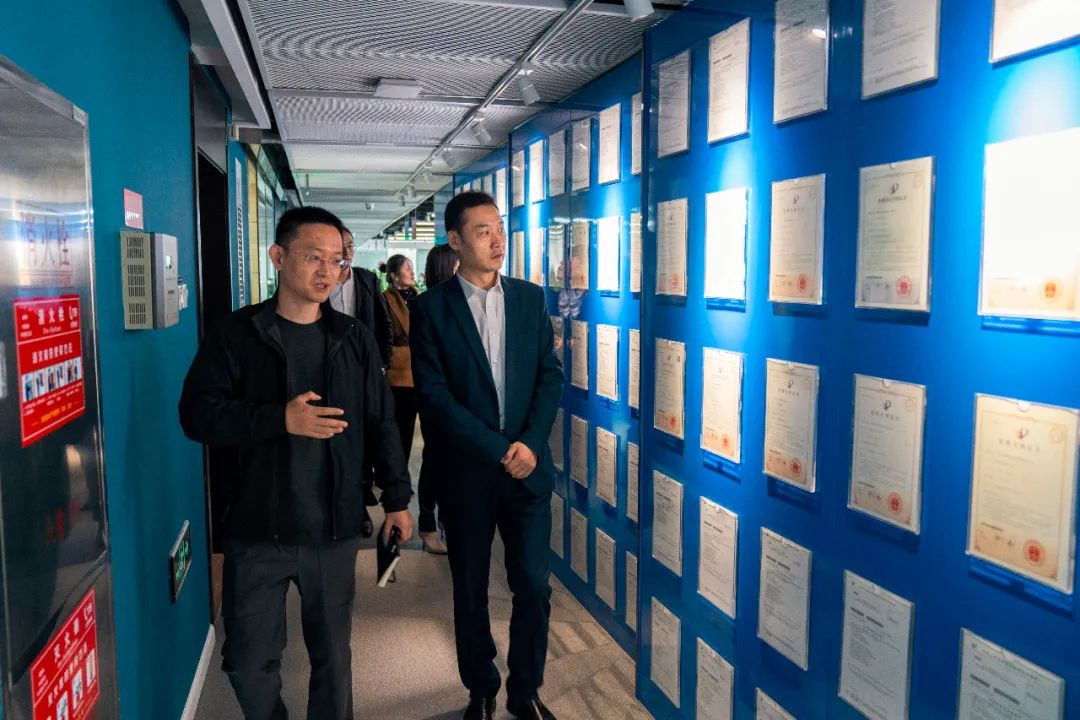 GTCOM Vice Chairman Eric Yu accompanies the delegation to visit the company's patent and honor wall
Other participants from XISU included Fan Hua, chief of the Office of International Cooperation and Exchanges; and Cao Daqin, office director of the Collaborative Innovation Center for Silk Road Language Service.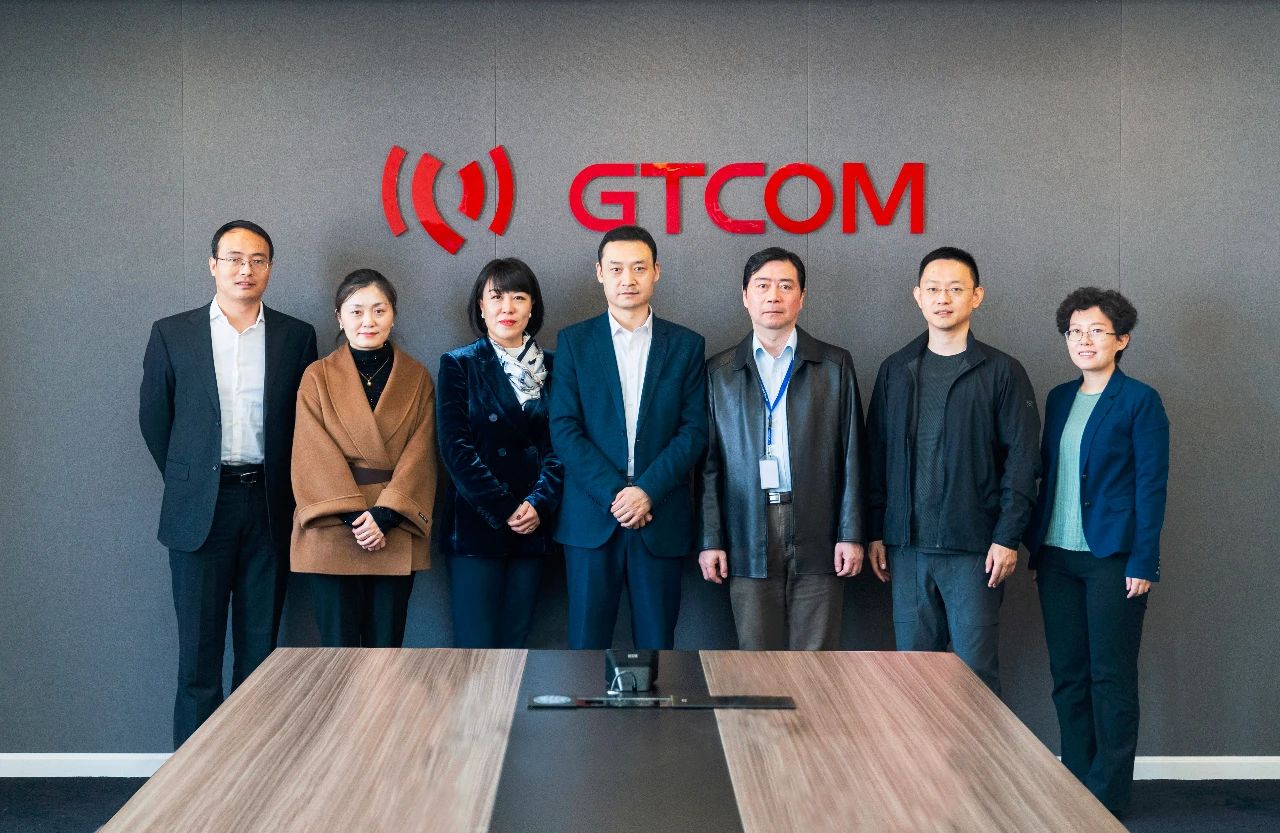 The attendees stand for a photo