From July 17 to 21, 2020, Asia-Pacific International Intelligent Equipment Exposition 2020 was held in Hongdao International Convention and Exhibition Center. More than 1500 well-known enterprises gathered inthe seven theme exhibition areasincluding Industrial Internet, robot, automation, intelligent warehousing and logistics. At the Industrial Internet exhibition area (also known as "China Qingdao International Industrial Internet and Intelligent Control and Equipment Exhibition"), the AthenaPlat Industrial Internet Platform and a number of language technology products independently developed by Global Tone Communication Technology (Qingdao) Co., Ltd.(GTCOM Qingdao) attracted wide attention of theaudience.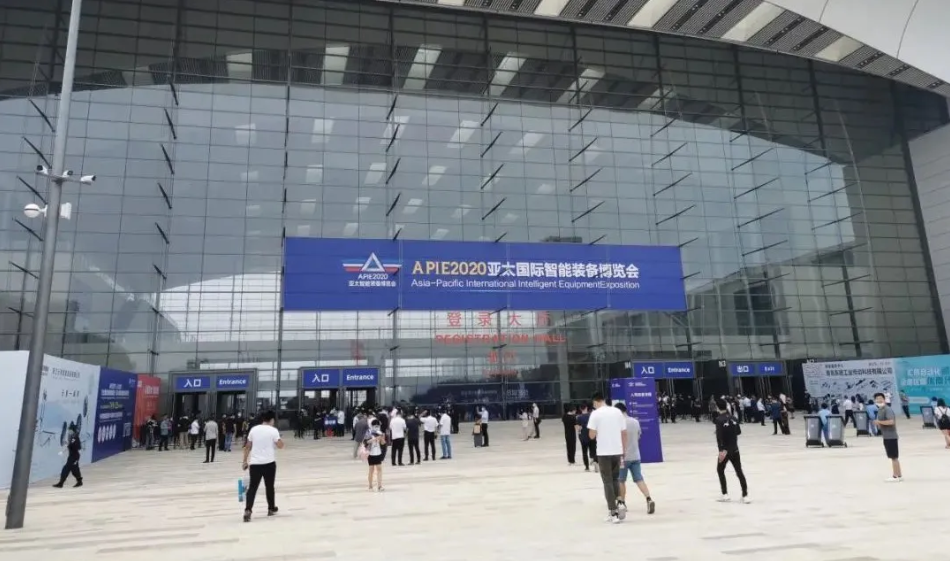 The exposition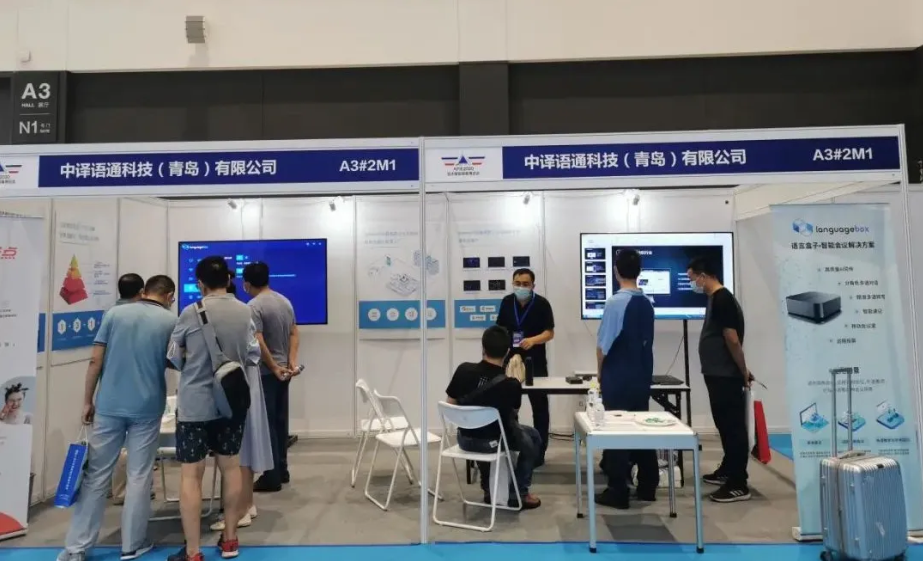 The booth of GTCOM Qingdao
Focus on high-value industrialapplications to build "intelligent manufacturing" ecology
As one of the seven major areas of new infrastructures, Industrial Internet has always served as important support for the intelligent transformation of industry and providedkey infrastructure for intelligent manufacturing. With the acceleration of 5Gconstruction, more industries have seen the possibility of using Industrial Internet to realize comprehensive upgrading.
In the face of the centralized demand of industrial enterprises to build smart factories, GTCOM Qingdao, based on the whole business process of industrial enterprises and integrating big data, Internet of things and artificial intelligence technology, launched AthenaPlat Industrial Internet Platformwhich is designedfrom the two perspectives of general use and customizationand covers seven series of intelligent perception, intelligent operation and maintenance, intelligent production, intelligent management, intelligent storage, intelligent analysis and intelligent hardware. The platform boastsfunctions of visualizedwhole production process, predictive maintenance, equipment health diagnosis, intelligent remotecontrol, etc., which can help enterprises optimize production lines, improve product quality, improve service efficiency and reduce after-sales costs. It is learned that the platform has successfully empowered petrochemical, textile, environmental protection, rail transit and other fields, withits customers includingQingdao Hongda, Jingwei Textile Machinery, Qilu Petrochemical, Tianren Environment and other leading enterprises.
The participating audience learn about AthenaPlat Industrial Internet Platform
Pinpoint the fields'pain points and stay committed to core technology innovations
As the largest sector in China, industry covesa variety of fields whichnot only have different business scenarios, but also vary greatly in their adoption of information and smart technologies.To realize the application of Industrial Internet products in different fields, the key is to identify and solve the fields'pain points.
While serving customers in different industrieswith AthenaPlat Industrial Internet Platform, GTCOM Qingdaohas conducted in-depth investigation on the pain point scenarios, production lines and equipment characteristics of the subdivided industries. By innovating Hadoop architecture, PaaS platform, the acquisition and analysis of algorithm, intelligent equipment integration,and other advanced technologies, it has launched several solutions for various industries including the textile machinery IndustrialInternet platform, integrated big data management and control platformfor petrochemical equipment, environmental protection Industrial Internet platform,AI monitoring and analysis platform for core industrial components, and big data platform for rail transit equipment operation and detection, as well ashardware productsincludingindustrial smart watch, intelligent data acquisition box, and power/vibration sensors. Based on the rich product layout and good enabling effect, GTCOM Qingdaohas won the awards of"Shandong 2018 Outstanding Solution Provider forInformatization and IndustrializationIntegration", "Key Big Data Enterprise in Qingdao" and "Excellent Big Data Case in Qingdao".
In addition, the language technology products on display such as JoveTrans translationearphonesand LanguageBox also attracted a large number of participants. These products integratingNMT machine translation, speech and semantic recognition, speech synthesis and other technologiescanprovide enterprises and individuals with high-quality smart translation services in dozens of languages. The LanguageBox targeted at enterprises also has a variety of smart conference functions, such as intelligent shorthand, multilingual transcription, and remote meeting participationvia code scanning; JoveTrans translationearphonesalso supportsuch functions aslistening to music, making phone calls and active noise reduction.

The participating audience learn aboutthe language technology products
Whether it's the strong productivity shown by smart factories, the continuous supportivepoliciesof the government, or the active participation of industry giants and the popularity of theme exhibitions, it has become a consensus of all fieldsto drive industrial transformation and upgrading by Industrial Internet. GTCOM Qingdaowill make full use of the opportunity of display and business talks brought by the exhibition platform to further promote its products and expand its market. At the same time, the company will continue to make vigorous efforts inthe Industrial Internet and artificial intelligence fields, consolidate the existing advantageous products by combining with 5G, blockchain, cloud computing and other cutting-edge technologies, and create more vertical industrialscenarioapplications, so as to speed up the construction of China's Industrial Internet and further drivethe replacement of old growth drivers with new ones.