On January 9, 2020, the 12thElectronic Information Industry Standard Promotion Conference and the Annual Meetingof China Information Technology Service Standardswas held in Beijing, with the theme of "new forms, new models and new industries".The leaders of relevant departments and bureaus of the Ministry of Industry and Information Technology (MIIT)introduced the overall work onstandardization of MIIT, as well as the work focus and technology development trend in the fields of electronic information, informatization and software services. Global Tone Communication Technology (Qingdao) Co., Ltd(GTCOM Qingdao)was invited to the meeting andwon the title of"China Regional Excellent IT Service Provider 2019"; Wang Xiaodong, Vice President of Global Tone Communication Technology Co., Ltd. (GTCOM) and General Manager of GTCOM Qingdao, was awarded"China Regional IT Service Leader2019"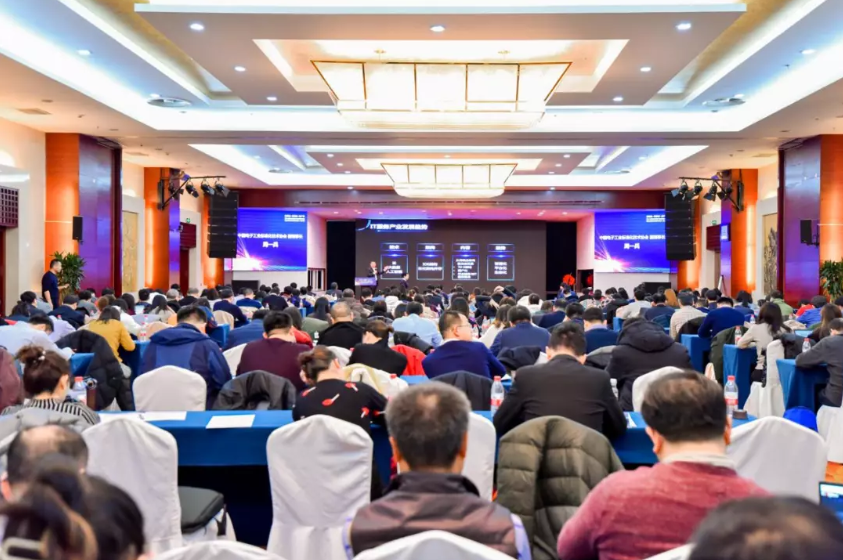 As the largest comprehensive conference in the standardization field in China, theElectronic Information Industry Standard Promotion Conferenceis an important platform to promote the standardization work of electronic information industry, and has always playedan important role in boosting the development of the industry. The conference was sponsored by China Electronics Standardization Association, China ElectronicsStandardization Institute, and the Management Committeeof Zhongguancun Science and Technology Park. More than 500 representatives from government departments, scientific research institutions, large enterprises, industry associations and media attended the conference.
In recent years, China's software and information technology service industry hasachieved rapid development, constantly blended and integratedwith key industries, and has become the core force leading scientific and technological innovation and driving economic and social transformation and development. Since its establishment, GTCOM Qingdaohas always focused on the scenarioapplication of AI big data. Based on data mining and analysis, natural language processing, knowledge mapping, Internet of Things and other cutting-edge technologies, the company has created a big data solution matrix covering industry, science and technology, intelligent manufacturing, intelligent culturaltourism, scientific research and teaching, with an aim to "empower" the transformation and upgrading of various industriesvia smart technologies. At present, the company has successfully served different types of customers, such as PetroChina, China Hi-tech GroupCorporation, Shaanxi Provincial Department of Culture and Tourism, and Xi'an International Studies University. It has won many industry awards such as Excellent Software Enterprise of Shandong Province and Annual Excellent Solution Provider for informatizationand Industrialization Integration in Shandong Province, and has accumulated rich fruits in intellectual property field withnearly 100 patents and software copyrights.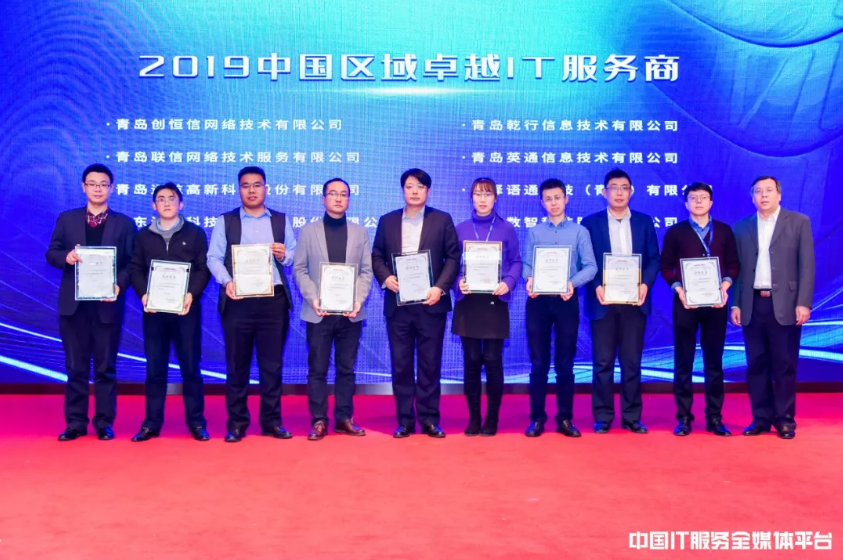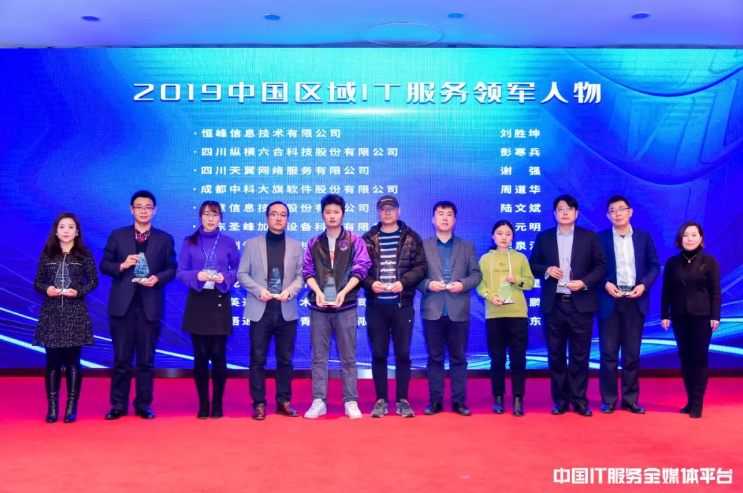 Zhou Xi, Senior Director of Data Empowerment Center of GTCOM Qingdao, receivesthe award on behalf of the company
In terms of deploying and promotingthe application demonstration of big data technology, GTCOM Qingdaohas actively cooperated with leading enterprises and authoritative institutions in the industry, and successively built national-level projects such as "sci-tech big data" platform, "mobile Internet big data" platform, and "China big data public service" platform in collaboration with InfoSoft, Institute of Scientific and Technical Informationof China, and China Academy of Information andCommunications Technology.As a key big data enterprise in Qingdao, GTCOM Qingdaohas also made positive contributions to Qingdao's success in building a famous characteristic software city in china.Since elected as an executive director unit of Qingdao Big Data Development Promotion Association in 2017, the company has participated in the formulation of more than 10 group standards, such as the Big Data Standard System Frameworkand the Guidance for the Preparation of Big Data Project Feasibility Report.
Nowadays, with the acceleration of information technology innovation, new products, new models and new formsare constantly emerging, which has providedimportant support for China to bolster the development of manufacturing and Internet sectors.GTCOM Qingdaowillcontinue to drive enterprise development with technological innovation, work hard to promote the innovation of technologies and products related to big data and artificial intelligence, and build a more comprehensive product ecosystem, so as to contribute to China's in-depth integration of informatization and industrialization and capture high grounds in thenew round of industrial competitions.