The First Qingdao Multinationals Summit, jointly hosted by the Ministry of Commerce and the People's Government of Shandong Province, washeld from October 19 to 20, 2019. 115 Global500 enterprises and 197 industry-leading enterprises from 35 countries (regions) attended the summit. Han Zheng, member of the Standing Committee of the Political Bureau of the CPC Central Committee and Vice Premier of the State Council, attended the opening ceremony,read out thecongratulatory letter from President Xi Jinping and delivered a speech. During the summit,Global Tone Communication Technology (Qingdao) Co., Ltd.(GTCOM Qingdao)provided a full range of language technology solutionsfor more than 30 activities, its high-quality service winningthe unanimous praise of all participants.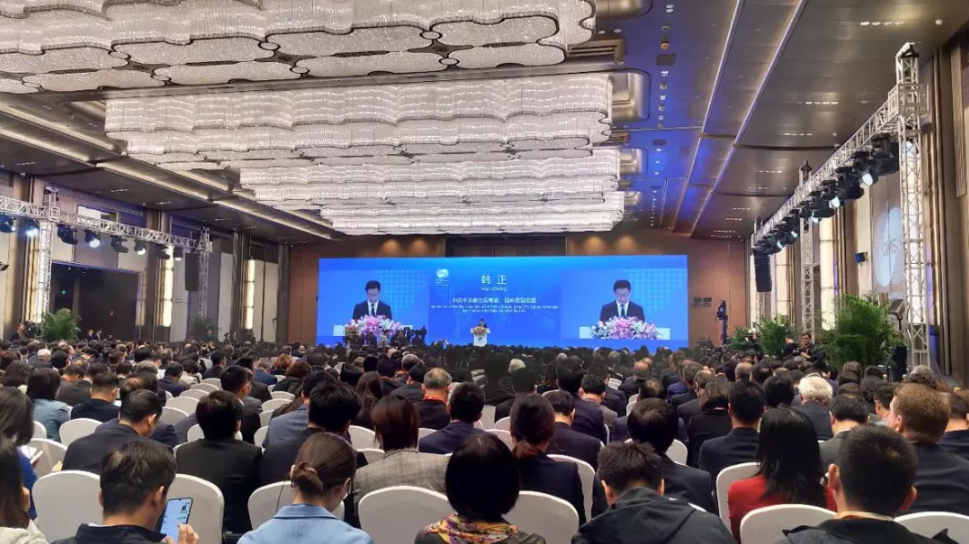 Qingdao Multinationals Summit
It is learned that the various activities during the summit includingthe opening ceremony, welcome dinner, closed-door meeting, parallel road show, etc. gathered more than 5100 guests, including more than 500 senior executives at the president level or above of multinational companies in China. In the face of a large number of language service demands on different topics and occasions, GTCOM Qingdaoprovidedmany forms ofservicessuch as simultaneous interpreting, consecutive interpreting, translation and intelligent translation hardware, to ensure fast and accurate response to the needs of each activity.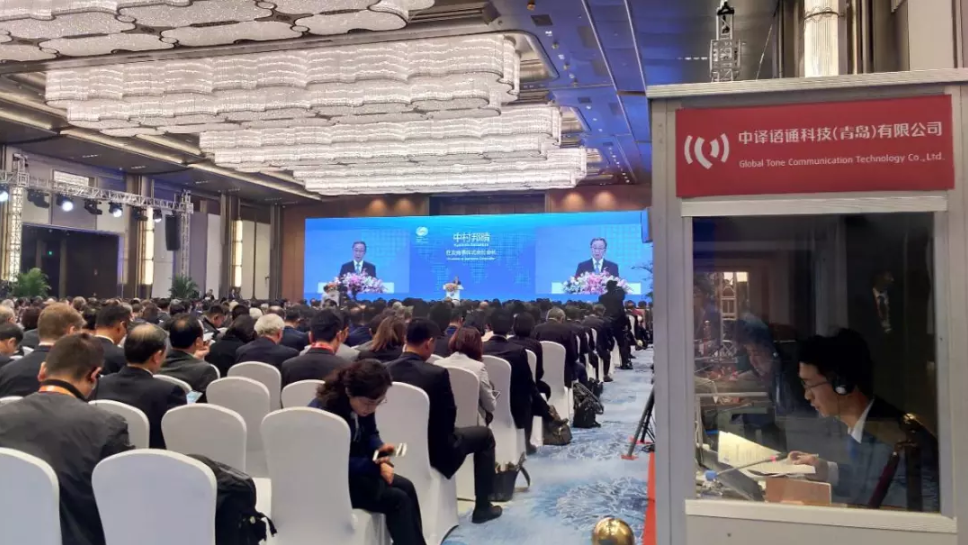 GTCOM Qingdao provides language technology services for the summit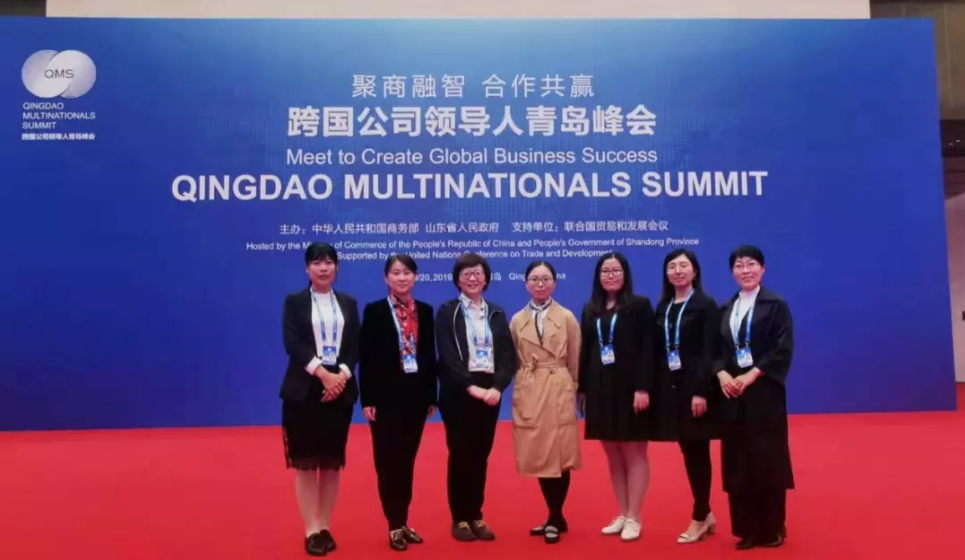 International conference language service management teamofGTCOM Qingdao
As the theme of the summit "multinational companies and China"suggests, today, high-quality multinational companiesplay a significant role in China's economic development, industrial innovation, resource optimization and system reform. As an enterprise constantly expanding its presence in the big data and artificial intelligence fields, GTCOM Qingdao didn't limit its services to language technology. Relying on the deep accumulation of key technologies such as natural language processing, knowledge map construction, semantic analysis and neural network machine translation, the company has developed and launched JoveBird alternative data analysis platform, JoveEye sci-techbig data platform, JoveEye Discovery global sci-techdiscovery and value evaluation system, and financial science and technology and sci-tech big data products, as well as big data solutions in vertical fields such as industry, intelligent manufacturing and smart tourism. Through the analysis of global business information, financial market, sci-tech innovation resources and industrial policies, it can not only help Chinese enterprises to "go out", but also multinational companies to "get in".
Multinational companiesplay an irreplaceable role in the process of globalization, havea profound impact on the evolution of the new international economic order, and are vital in drivingChina to actively participate in international economic competition and cooperation. The development of new technologies, such as big data, artificial intelligence and language technology, has stepped up the pace of multinational companiesto blend into China and seek win-win results with China's economy.Going forward, GTCOM Qingdaowill continue to consolidate its technical advantages in cross-language big data and artificial intelligence, actively provide two-way support for multinational companies in pursuingcooperation and exchange withChina and for Chinese enterprises in enteringinternational markets, so as to help China's economy integrate into the world economy in a broader spectrum and at a higher level.