2019 China New Type Smart Cities Development Forum and Smart Industries Matchmaking Meeting was held at Qingdao on December 9, 2019. Over 500 guests held in-depth discussions and case sharing over industrial development related with smart city, convenient payment, artificial intelligence, and information safety. At the meeting, the AthenaPlat Textile IndustrialInternet Platform (AthenaPlat for short) independently developed by Global Tone Communication Technology (Qingdao) Co., Ltd.(GTCOM Qingdao)stood out from 228 entriesafter online voting, media evaluation and expert review, and was selected as one of the "Top 100 Typical Cases of Smart City in Qingdao 2019". This also marks the second time for the company's products to win a prestigious industry-levelaward in the field of smart city after its smart tourism ecosystem made it into "Top 100 Excellent Solutions to Smart City in Qingdao" last year.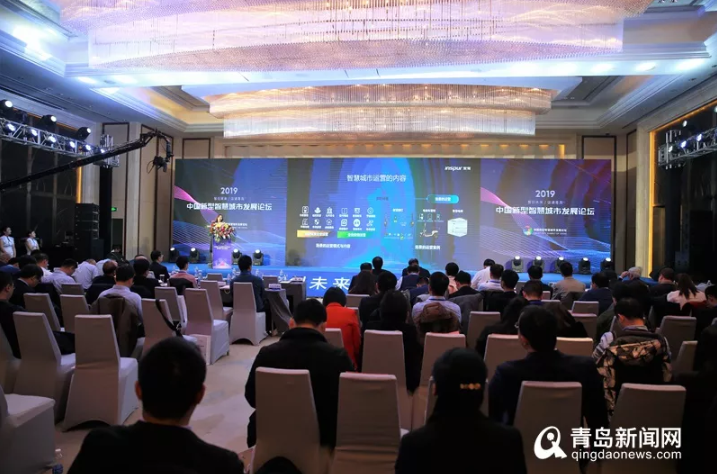 The forum (photo from Qingdao News website)
GTCOM Qingdaoand other award-winning enterprises receive the award
In recent years, Qingdao has been working hard tobuild a strong city in the Internet industry and promotethe integration of informatizationand industrialization. As a competitive traditional industry in Qingdao, the textile industry's application of network and intelligent technologies is of vital importance tothe economic development and structural upgrading of the whole region.TheAthenaPlat independently developed by GTCOM Qingdao integrates advanced technologies such as big data, Internet of Things, and artificial intelligence, and focuses on high-value business applications in the textile field with scenariosat its core, which can provide targeted solutions for the intelligent upgrading of enterprises.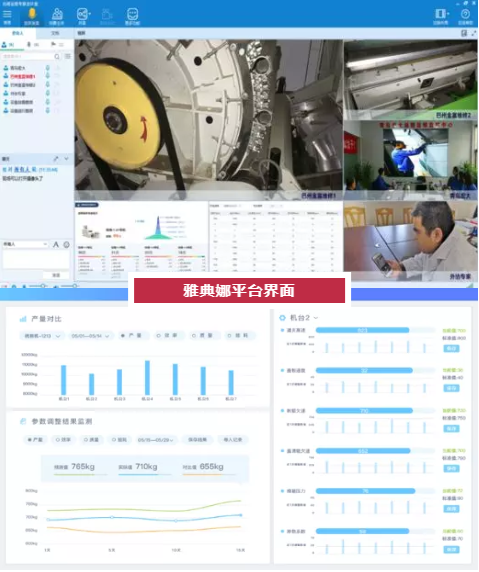 The interface of AthenaPlat
When serving textile machinery enterprises mainly engaged in equipment production, AthenaPlat, takingremote operation and maintenance of textile equipment, fault diagnosis and predictive maintenance of core components, and intelligent equipment as its core functions, can establish life-cycle control of equipment, realize efficient and low-cost after-sales service of textile machinery enterprisesandpromote product R&D innovation. When serving textile enterprises mainly engaged in raw material processing, AthenaPlat can create intelligent production lines/workshopsthrough data collection and analysis system, intelligent hardware and other components, so as to achieve low-cost and high-efficiency production. It is learned that by now, AthenaPlathas successfully helped many well-known enterprises in the industry to realize intelligent upgrading, and as a successful case, it has appeared at ITMA 2019in Barcelona, International Textile Intelligent Manufacturing Forumin Shanghai, CIO Think Tank Garment and Textile Industry Informatization Case Exchange Meeting and other large-scale exhibitions.

The award certificate
As a key big data and artificial intelligence enterprise in Qingdao, GTCOM Qingdaohas developed and launched a big data solution matrix covering industry, intelligent manufacturing, science and technology, smart tourism and other fields. This award has shownthe unanimous recognition of the government, the industry and the public for the innovative applicationsof the company in Industrial Internet technologyand intelligent manufacturing in the textile industry, anddisplayedthe company's active participation in the construction of a smart city. Going forward, GTCOM Qingdao will continue todevelop advanced technologies such as big data, artificial intelligence, and Internet of Things, and constantly explore new scenarios and applications, so as to empower smart city construction in more vertical fields.