Mr. Liu Yongzhi, a level-1 inspector from the China Center for International Exchange of Personnel (CIEP), the Ministry of Science and Technology of the People's Republic of China (MOST), Mr. Zhang Wei, a level-1 researcher from the Administrative Office for Overseas Agencies, and other delegates visited Global Tone Communication Technology Co., Ltd. (GTCOM) on May 8, 2020, in order to learn about the company's latest developments and progress in machine translation, fintech, scientific big data and other endeavors. GTCOM CEO Eric Yu and Vice President Elena Zhang attended the research meeting.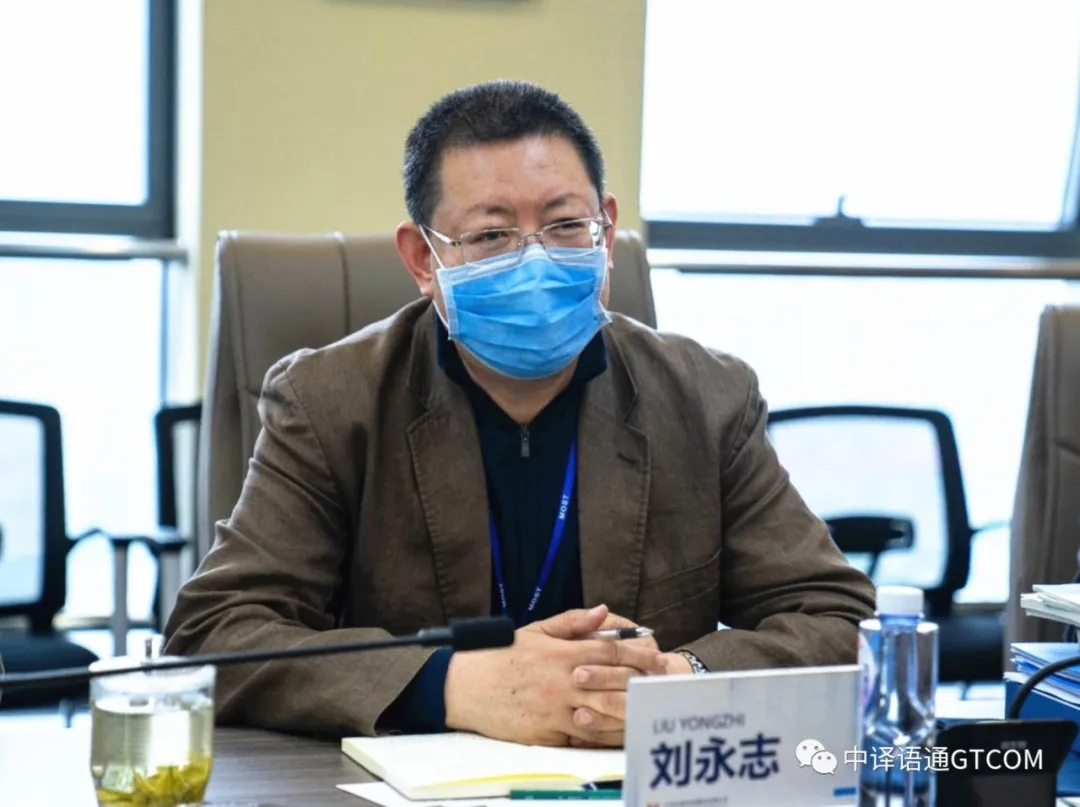 ▲ Mr. Liu Yongzhi, level-1 inspector from CIEP of MOST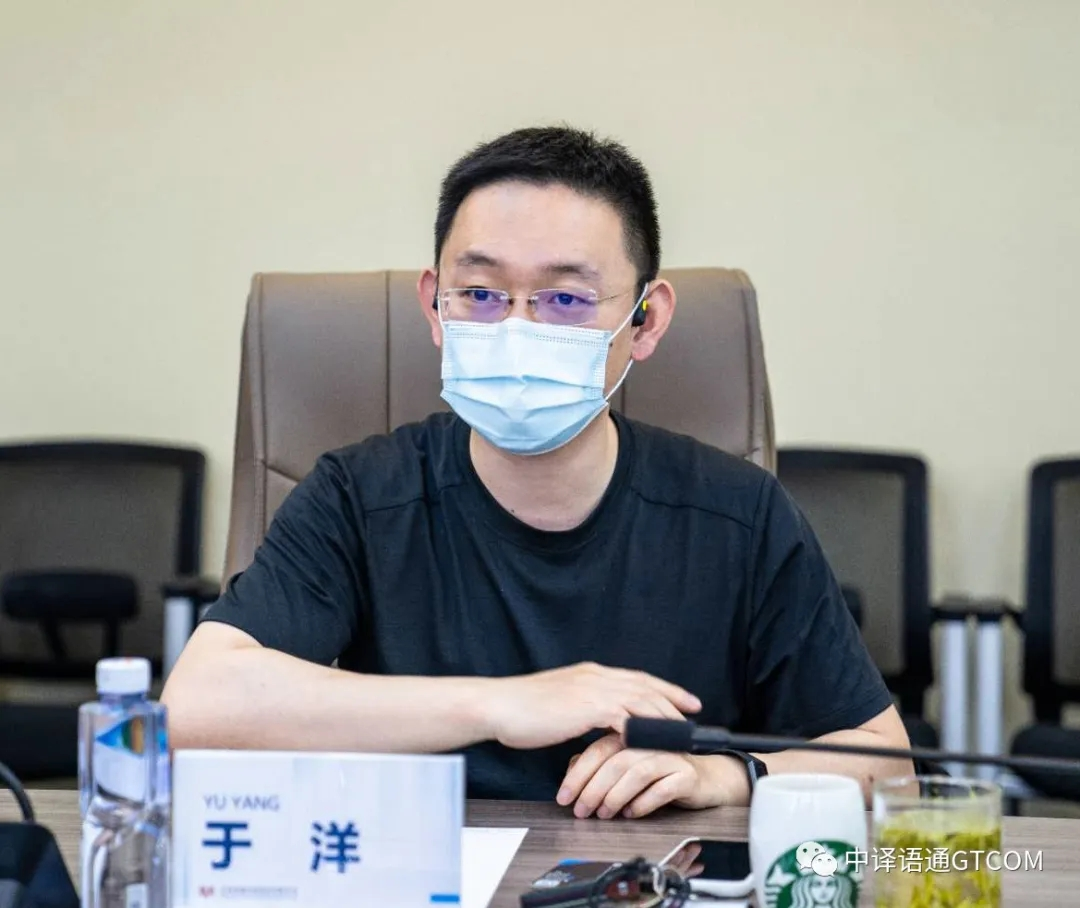 ▲Eric Yu, CEO of GTCOM
GTCOM, as a company dedicated to artificial intelligence and big-data analysis that seeks in-depth growth in fintech and scientific research through its rapidly expanding expertise, is committed to progress based on those advantages and, concurrently, to the empowerment of industry development. Mr. Liu Yongzhi listened to the description of GTCOM's achievements in machine translation, fintech, scientific big data and other key areas during his team's visit to the research site, whereupon he affirmed GTCOM's great technological capacity. Additionally, he stated that GTCOM has developed machine-translation products that are adaptable to different scenarios and has impressed the world with its global scientific discovery and evaluation, global network of experts and other leading technological platforms. He expressed hope that the respective sides could cooperate in multiple aspects and domains with particular emphasis on international personnel development.
The assessment of scientific creativity and the evaluation of scientific and technological personnel were hot topics among members of the two sides. The CIEP is endeavoring to promote an atmosphere of exchange and cooperation between China and other countries around the world in regard to industry, agriculture, finance and education, doing so on the basis of international personnel exchanges. In the future, the CIEP will intensify the application of advanced information technology as it explores new modes of online international personnel exchange as the means to counter the impacts of public health emergencies. Accordingly, Mr. Yu highlighted in their communication the practice results achieved with GTCOM's cross-language big-data analysis in global expert portraiture, cooperation networking and talent mapping.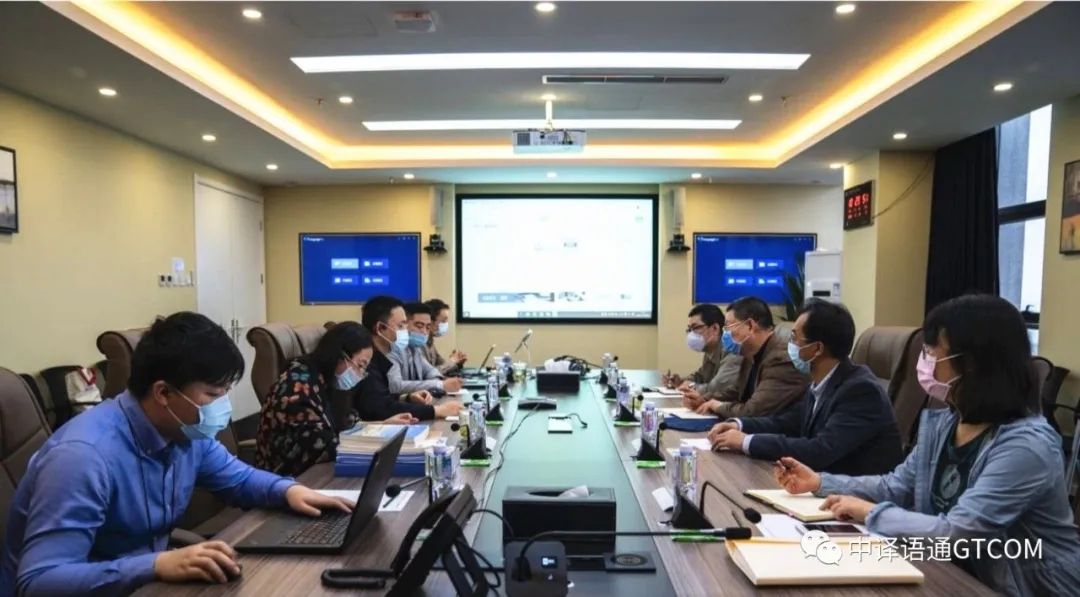 ▲ Meeting at the research site
The research by the CIEP delegation was an excellent opportunity for the two sides to engage in cooperation. Thus GTCOM, with its technological accumulation in big data, AI and language technology, will provide all-around and innovative application services for the CIEP and more enterprises as well as scientific and technological personnel at home and abroad, driven by innovation in S&T.