In recent years, the continuous deepening of the Belt and Road Initiative has accelerated communication and cooperation between China and ASEAN countries. During the China-ASEAN media exchange year, – the "Thousands of Miles on the Silk Road 2019·AmazingASEAN" event (hereinafter referred to as the "Thousands of Miles on the Silk Road") jointly guided by the Foreign Promotion Bureau of the Publicity Department of the Communist Party of China, the International Cooperation Department of the State Administration of Press, Publication, Radio, Film and Television, ASEAN-China Center and the Publicity Department of the CPC Shaanxi Provincial Committee, and jointly held by Shaanxi Broadcasting Corporation and the CICC was launched in Xi'an on November 4, 2019. Global Tone Communication Technology Co., Ltd. (GTCOM), in attending the event, signed a contract and became a strategic partner of Shaanxi Broadcasting Corporation. It will provide language-technology support for the 100-day, large-scale communication event across ten ASEAN countries, and develop the in-depth cooperation between the two parties in big data, omnimedia localization and other areas.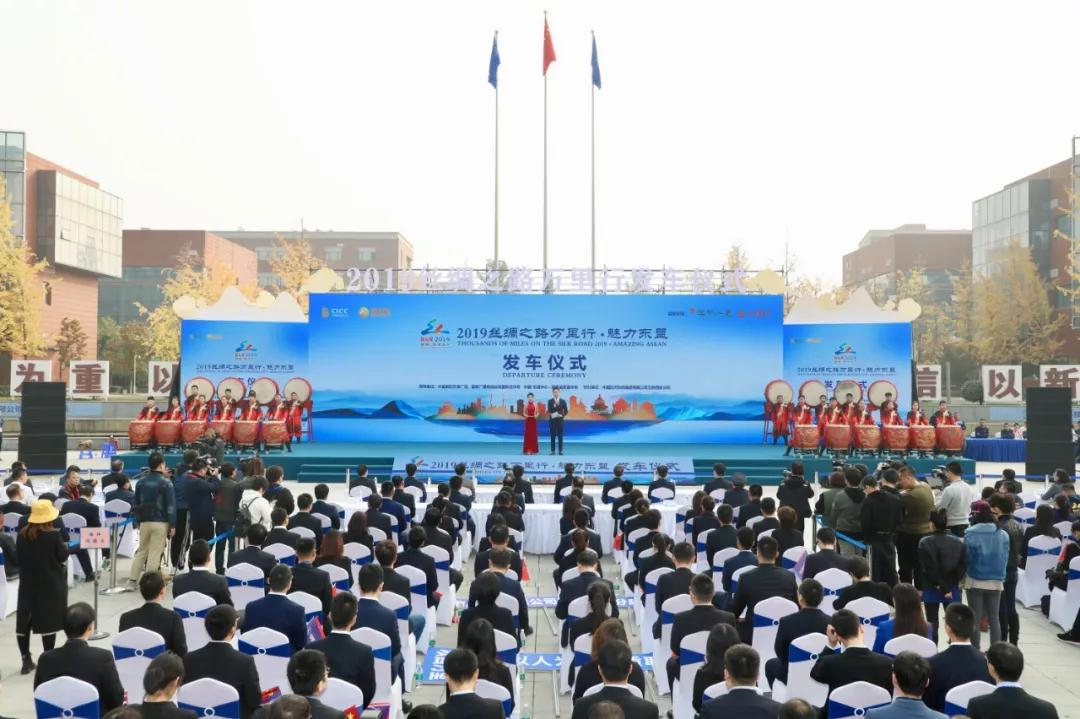 ▲ Departure ceremony of "Thousands of Miles on the Silk Road 2019·AmazingASEAN" in Xi'an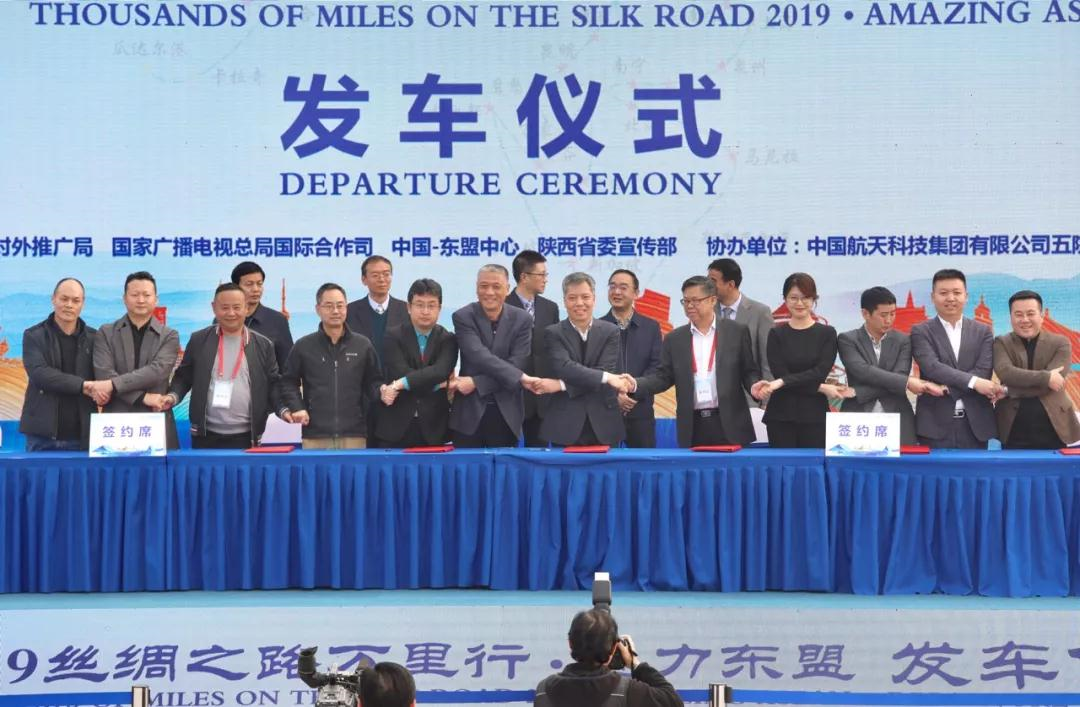 ▲ GTCOM signed a contract with Shaanxi Broadcasting Corporation
Use Language Technology to Empower Media Communication along the Silk Road
The "Thousands of Miles on the Silk Road" event has, since its 2014 debut, become representative of China's omnimedia and transnational cultural and economic exchange activities. It has set foot in 32 countries across Eurasia, attracted politicians from those countries and held more than 100 welcoming events in various places. As part of the 2019 event, China's media fleet will continue to integrate television and media broadcasting, newspapers, magazines and new media to demonstrate the new images of the ten ASEAN countries, and promote mutually beneficial dialog in a variety of aspects.
To cope with intensive, increasingly diverse cross-language communication scenarios such as exhibition displays, reporter interviews and exchange meetings, GTCOM developed and launched two language-technology products including JoveTrans Mix (intelligent simultaneous interpretation earphones) and LanguageBox (smart conference solutions) to provide convenient language-communication services for the media fleet. In addition to the full services provided to the fleet, JoveTrans Mix will also be presented to the heads, politicians and media from countries along the way as the official gift of the event, thereby serving as an envoy in the creation of profound friendships among the nations of the Silk Road.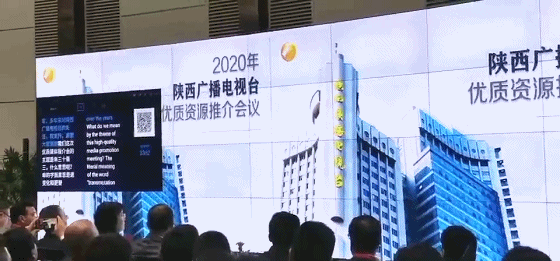 ▲ Providing service to the 2020 Quality Resources Promotion Conference of Shaanxi Broadcasting Corporation with LanguageBox
According to information, JoveTrans Mix and LanguageBox will be respectively used in two-person dialogues and conferences. Particularly, the innovative "Bluetooth earphone + intelligent translation" model of JoveTrans Mix can support simultaneous interpretation of more than 30 languages to provide smooth and real-time translation support for reporters and commercial personnel in their communication. Its strong battery capacity allows users to participate in a number of events in a day free of worry for battery supply. LanguageBox supports the high-quality AI simultaneous interpretation, audio transcription, intelligently recording and mobile conference room services in more than 50 languages, which can provide intelligent solutions for communications and conferences with different themes in the event.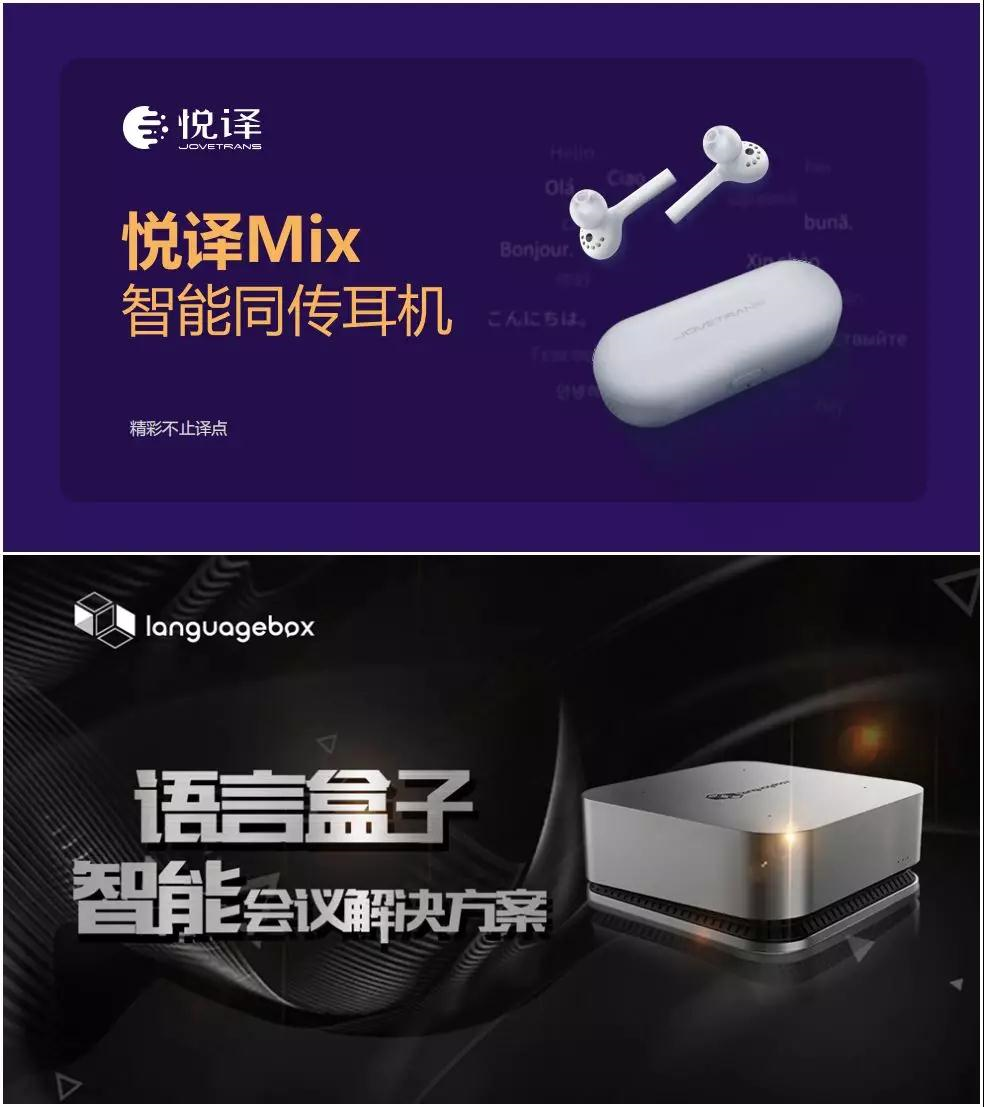 AI Big Data Boost the Development of the Belt and Road Initiative
The deepening of the Belt and Road Initiative has brought increasing demands for language services, and boosted the transnational application and cooperation in big data, artificial intelligence and other advanced technologies. GTCOM not only has solid foundation in language technology but has also successfully explored AI and big data technologies.
Relying on its extensive experiences in key technologies such as natural language processing, knowledge graph construction and semantic analysis, the Company has developed and launched JoveBird (alternative data analytical platform), JoveEye (technology big data platform), JoveEye Discovery (global research and technology discovery system) and other fintech and big data products, as well as big data solutions for vertical fields such as industrial engineering and intelligent manufacturing. These products can analyze the market conditions, financial markets, science and technology resources, as well as public opinions around the world, so as to help enterprises in different countries to more effectively allocate resources and reinforce core competitiveness.
Currently, in the "Belt and Road" frontier Shaanxi Province, GTCOM has joined hands with Qinhan New City of Xixian New Area to build the "Belt and Road" language service and big data platform in Shaanxi, and cooperated with Xi'an International Studies University in the building of the "Belt and Road" cross-language big data experimental innovative platform. These platforms will play an active role in the monitoring of public opinions in key languages, the cultivation of cross-language big data talents, and the promotion of external exchange and internationalization. The "Belt and Road" language service and big data platform of Shaanxi Province has been selected as a national pilot project for the innovative development of service trade in 2018 and widely promoted in China.
▲ Interface of the "Belt and Road" language service and big data platform of Shaanxi Province
Whether it is providing quality language services for exhibitions such as the Silk Road International Exposition and China-ASEAN Expo, or innovatively developing the "Belt and Road" big data platform, GTCOM has always been making efforts to turn opportunities into reality through innovation. As an enterprise with extensive layout in big data, artificial intelligence and language-technology fields, GTCOM will fully exert its advantages in technology and industry resources in its cooperation with Shaanxi Broadcasting Corporation, to facilitate Shaanxi Province to construct a new starting point of the Silk Road, promote local enterprises and culture-and-tourism industries to "go global" so as to achieve win-win results with Shaanxi Province and all countries of the Belt and Road Initiative.