From October 23 to 25, 2019 (local time), Japan IT Week Autumn was held in Tokyo. Yan Guoqing, Director of the International Department and General Manager of the US company of Global Tone Communication Technology Co., Ltd. (hereinafter referred to as "GTCOM"), was invited to attend the exhibition with delegation. Yan Guoqing demonstrated GTCOM's leading AI technology and intelligent hardware products including JoveTrans Mix (intelligent simultaneous-interpretation earphones) and LanguageBox (smart conference solutions) to attending enterprises and guests, and conducted communication and cooperation with the world's renowned AI companies.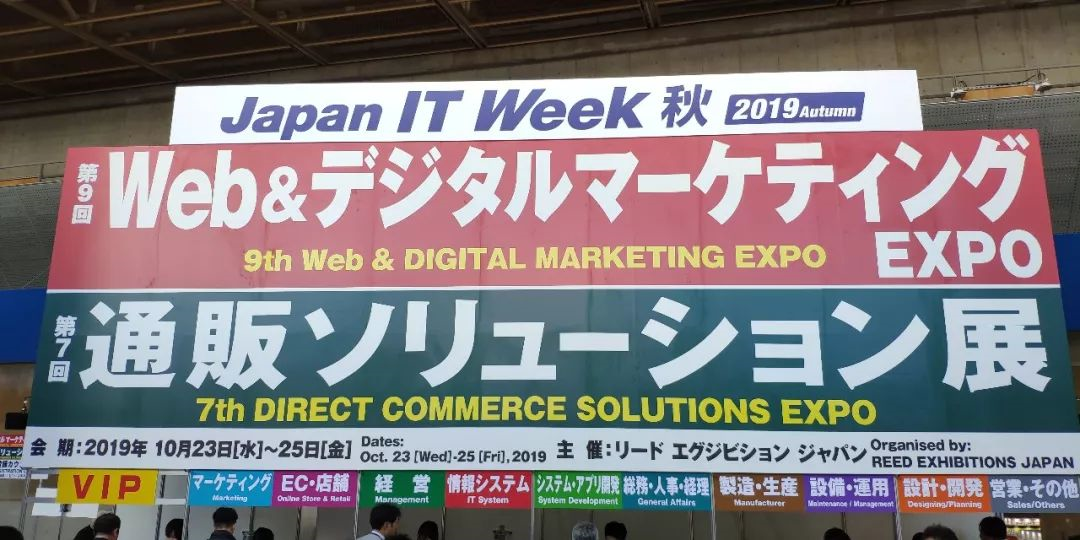 ▲Japan IT Week Autumn held in Tokyo
Japan IT Week is Japan's largest integrated IT trade fair, boasting a history of 24 years. More than 1,200 global IT technology research, application and service enterprises participated, including well-known enterprises and institutions such as NTT, SoftBank and Salesforce. The exhibition provided the latest technical information and transaction platform for participants and attendees.
Thanks to its leading AI technologies such as machine translation, GTCOM has implemented the application scenarios in the language service industry and built a complete intelligent hardware ecosystem. Thus, GTCOM presented the solutions such as natural language processing and multilingual machine translation based on AI technology, as well as machine-translation products such as JoveTrans Mix (intelligent simultaneous-interpretation earphones), LanguageBox (smart language box) and MerCube (enterprise-level machine translation), which were well received by visitors.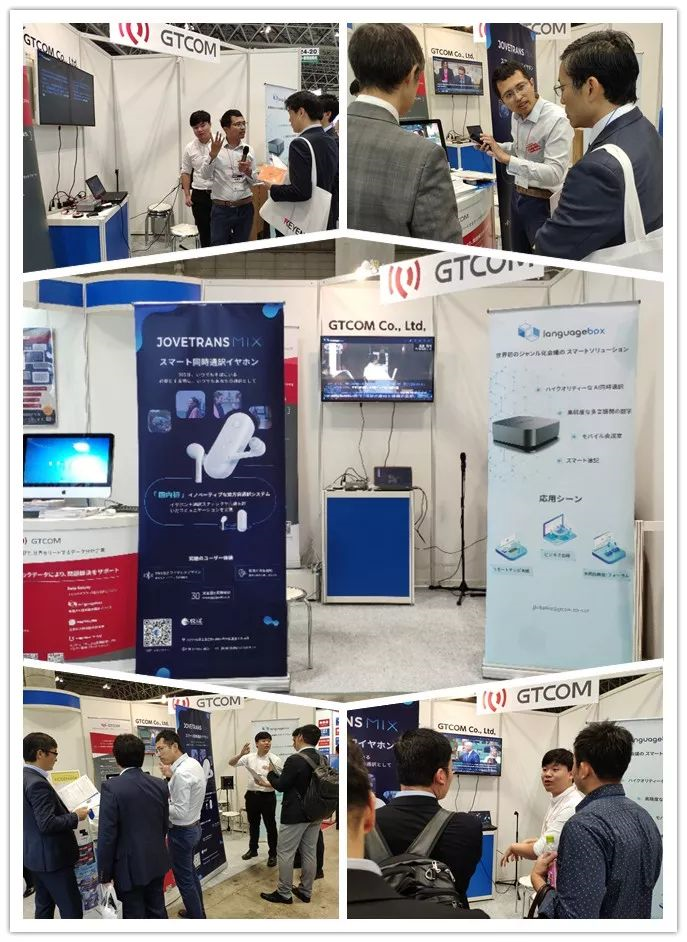 ▲Attending guests communicated with staff at GTCOM's booth
JoveTrans Mix (intelligent simultaneous-interpretation earphones) is built based on GTCOM's enormous high-quality linguistic data and neural network machine-translation engine. It can support the real-time interpretation of more than 30 languages, allowing users to easily realize cross-language communication. GTCOM's LanguageBox (smart language box) is a smart conference solution created for enterprise users. It gives enterprise users high-quality AI simultaneous interpretation in dozens of languages, precisely transcribes audio into multiple languages, intelligently records content and provides mobile conference room services so as to achieve efficient meeting communication and intelligent management of meeting contents.
At the exhibition, JoveTrans Mix (intelligent simultaneous-interpretation earphones) and LanguageBox (smart language box) attracted many attending guests. Many service providers of the Tokyo Olympic Games recognized the outstanding translation speed and quality of the products, and expressed their intention to cooperate with GTCOM to provide high-quality language-technology services for the upcoming Tokyo Olympic Games with GTCOM's language technology and intelligent hardware products.
GTCOM participated in the exhibition with partners, and demonstrated the comprehensive application of its partners' products and solutions based on GTCOM's AI technology in Japan's financial investment, technology, news media and other sectors.
GTCOM, as a participant in the event, has taken another step forward in the expansion of its business to Japan and the world, thereby accelerating the construction of its AI and language technology ecosystem. GTCOM will continue to innovate its technologies, and empower industry upgrade and development with cutting-edge technologies. Thus, the company will provide leading AI solutions and scenario-based application products to users around the world.