The Third Taihe Civilizations Forum was held in Beijing during the period from September 6 to 8, 2019. As the strategic partner, Global Tone Communication Technology Co., Ltd. (GTCOM) provides the forum with language technological solutions. Eric Yu was invited to attend the Sub-session on Advanced Technology of Taihe Civilizations Forum for 2019 and exchanged opinions with elites in the same industry on the topic of "Application of Big Data and Artificial Intelligence Based on Scenario-oriented Quality Data Set."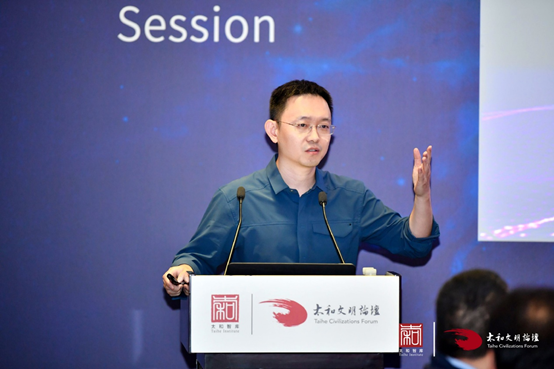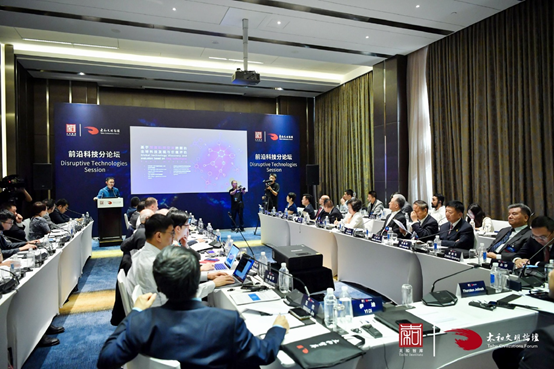 GTCOM CEO Eric Yu talked about the Global Research and Technology Discovery System
Established in 2017 under the banner theme "Science Culture · Future Ethics · Common Values," the Taihe Civilizations Forum aims at promoting cultural exchange among countries and regions along with harmonious, sustainable development for human society. In the "Advanced Technology" sub-session, guests held intensive discussions regarding artificial intelligence, machine translation, 5G, blockchain, advanced materials and medicine. The participants included Wendell Wallach, a consultant, ethicist and scholar at Yale University's Interdisciplinary Center for Bioethics; Zhang Jianwei, a professor in the Department of Informatics of University of Hamburg, and Head of TAMS; Zhang Xinsheng, the secretary general of the Communications Science and Technology Committee of Ministry of Industry and Information Technology; and Eric Yu, CEO of Global Tone Communication Technology Co., Ltd.
GTCOM's CEO Eric Yu introduced the company's cutting-edge exploration and applications in the fields of big data and artificial intelligence with particular emphasis on data capacity, multilingual natural language processing, knowledge-graph building, visualized analysis ability, and machine translation ability. As one of the world's leading innovators in fintech and research-data analytics, GTCOM benefits from a 40-year legacy of language data. Moreover, during the past five years it has accumulated a vast storehouse of data assets. It has achieved scenario-based implementation in many vertical sectors and has empowered rapid industrial development. Speaking at the forum, Mr. Yu employed the JoveEye (Global Research and Technology Discovery System) as the means to introduce a scenario-based application of AI big data in the fields of finance and technology, doing so from the dimensions of technological ability analysis, technological life curve, global expert analysis and technological knowledge graphing. "Based on the Global Research and Technology Discovery System with deep technological text mining, we use the power of technology to pursue the future of technology." He added that the technological innovation index, investment risk index, market impact index and enterprise stability index provided by the JoveEye system can be used to develop omnidirectional portraits of target enterprises, perform dynamic assessment of value of technological entities, and accurately assess the orientation for technological investment.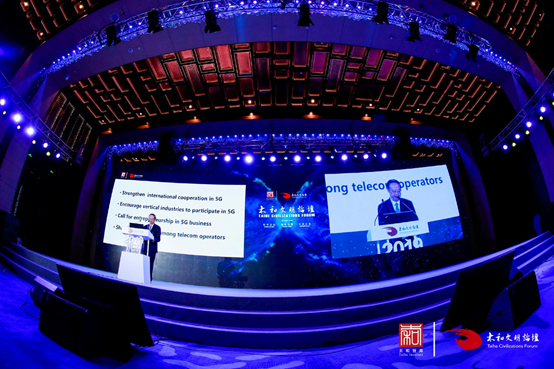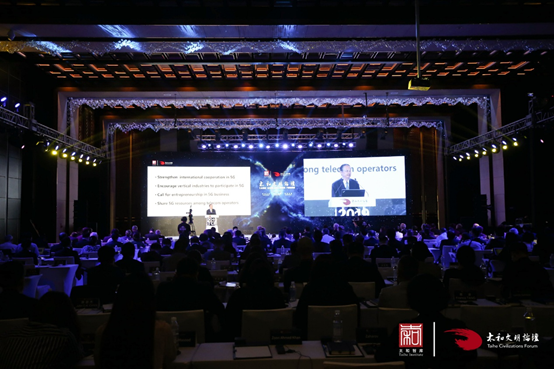 GTCOM provided this forum with language technological solutions
The forum comprises five sub-sessions such as International Relations, Advanced Technology, and Security and Development of the Belt and Road. GTCOM provided the forum with language solutions throughout the sessions. With its advanced AI technology, GTCOM guaranteed accurate, comprehensive communication among attendees and thus ensured the success of the event.
Given the maturity of artificial intelligence and big-data technology, the contest to achieve technological supremacy is increasingly fierce. Global technological and financial practitioners must answer questions such as how to find more competitive technology companies and how to make capital empower the growth of technology companies. From the JoveBird (Alternative Data Analytical Platform) to the JoveEye (Global Research and Technology Discovery System), GTCOM has pioneered AI big-data technology in the fields of finance and technology. In the future, the company will provide global technology and innovation enterprises with solutions characterized by the strength of a winning legacy as it empowers industrial development via artificial intelligence and technological big data.