The 2019 International Symposium on the Digitalization of Cultural Heritage & the Annual Conference of Specialized Committee for Digital Humanities of the China Society for Social Science was held in Dunhuang from July 4-7, 2019. This symposium was sponsored by the Dunhuang Academy China and the Specialized Committee for Digital Humanities of the China Society for Social Science. More than 300 experts and scholars from UNESCO, Renmin University of China, Wuhan University, University of California Berkeley, Harvard University and other universities and research institutions discussed and exchanged views on the innovative integration of their respective research fields with digital technology. Yan Guoqing, the general manager of GTCOM Technology (USA) Co., Ltd. (GTCOM U.S.), attended the conference. He had in-depth exchanges with the participants on the innovative application of cross-language big data to explore the value of digital humanities. LanguageBox, GTCOM's smart conference solution, provided support with machine translation, smart note-taking and other AI language-technology services.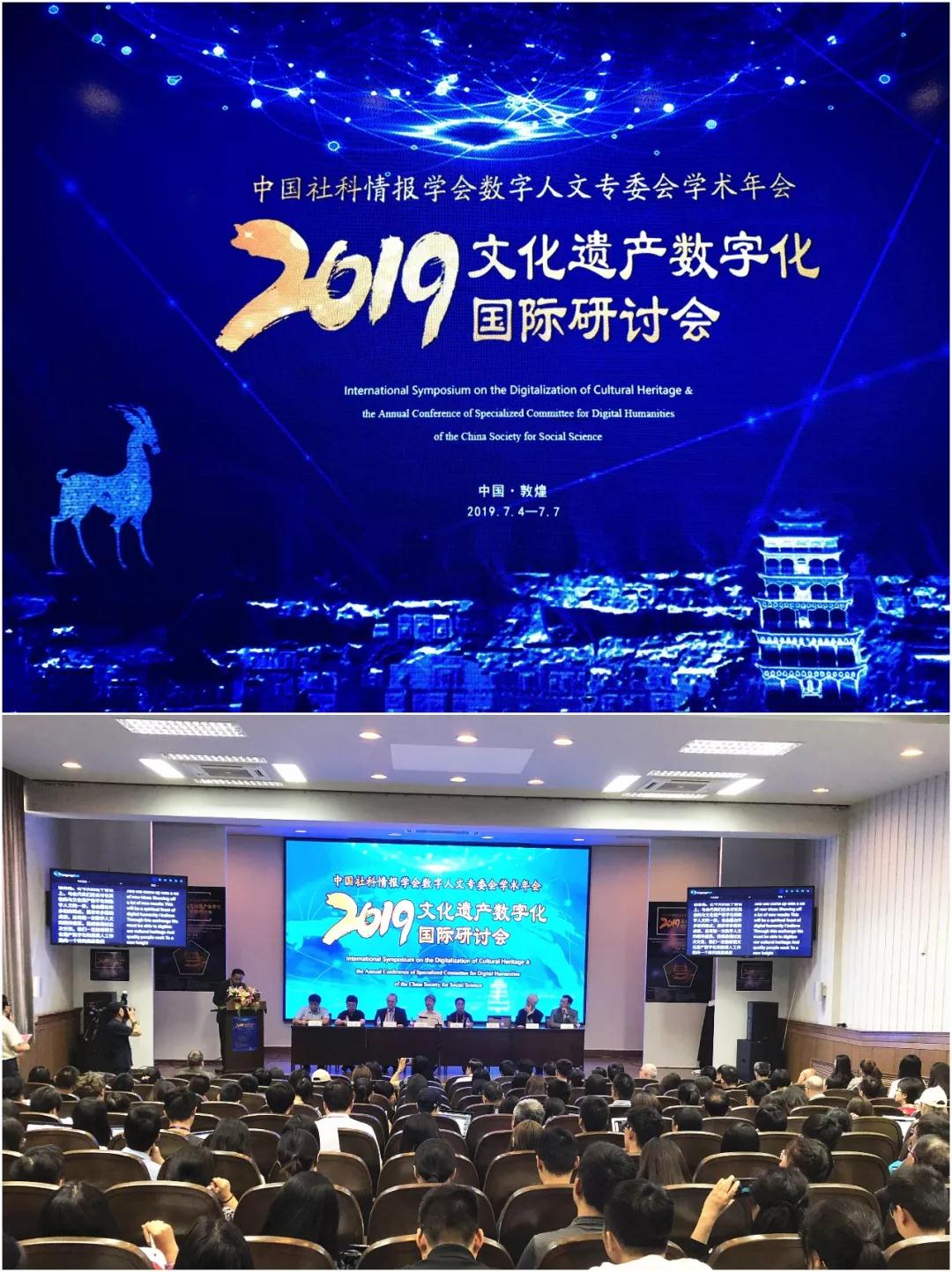 ▲International Symposium on the Digitalization of Cultural Heritage, held in Dunhuang


Given the constant development of cloud computing, big data, AI and other information technologies, digitalization of cultural heritage is also accelerating, which generates huge amounts of digital resources of cultural heritage and brings new objects, scenarios and problems to bear in the research on humanities and social sciences. The guests exchanged their application and successful experience in data resources mining, analysis and sharing of cultural heritage, focusing on the questions of how to further improve the breadth, accuracy and speed of digitization of cultural heritage by means of intelligent technology; how to improve the intelligent level of data resources of cultural heritage; and how to promote innovative digitalization in the paradigm of cultural heritage and digital humanities research.

Being dedicated to big data and artificial intelligence, GTCOM has attracted much attention for its numerous successful explorations and attempts in scenario-based applications. At the conference, Yan Guoqing delivered a speech entitled "Mining the Value of Digital Humanities with Cross-Language Big Data." He described the means by which GTCOM explores the value of cultural heritage, grasps the interrelationship of time, space and character in cultural heritage, and preserves cultural and artistic heritage by integrating AI and cross-language big-data technology and using technical means. GTCOM's multilingual natural language processing technology can analyze and mine the research results of global experts and scholars in cultural heritage, expand the research on cultural heritage from the time dimension to the space dimension, and build the analysis dimension from a global perspective. Knowledge graphs intuitively show the research frontiers, major research fields, important literature and influential scholars, and research hotspots of cultural heritage. With a global purview, the Technology Big Data Platform builds scientific research capabilities for research on cultural heritage, analyzes and mines vast amounts of research data, and analyzes the hype-cycle curves of hot topics.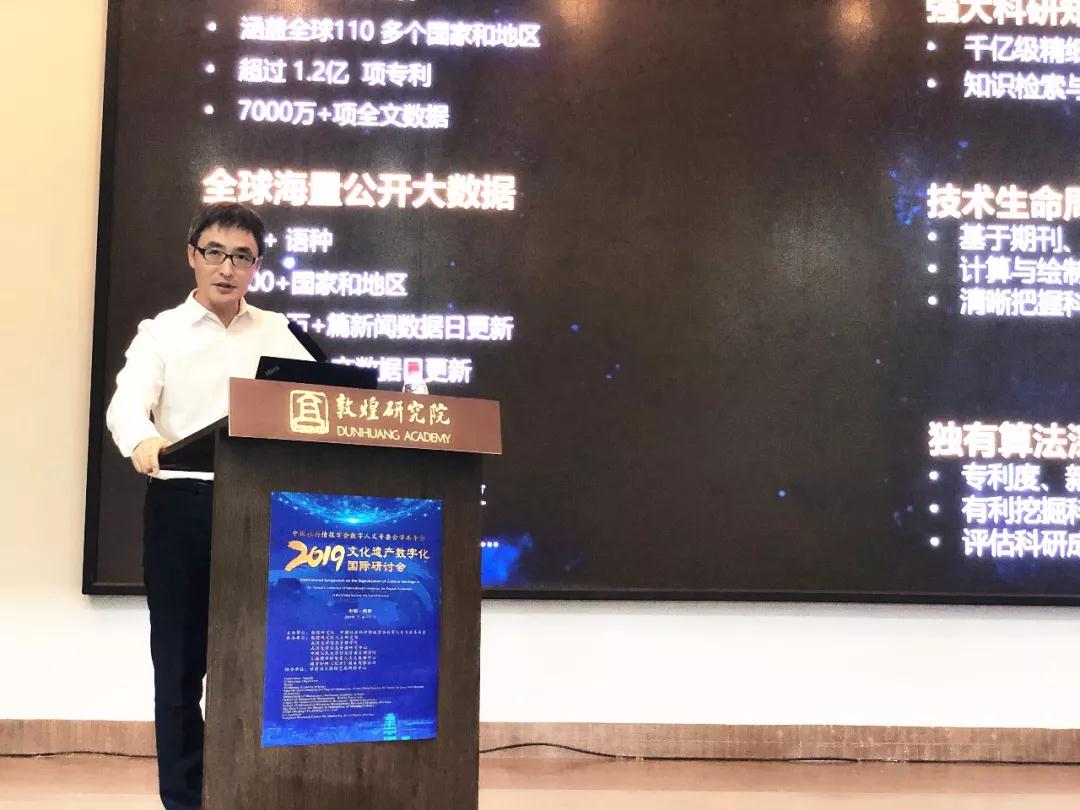 ▲Yan Guoqing, general manager of GTCOM U.S. and director of the International Business Department, delivers a speech
As an international event devoted to academic exchange, the conference requires quick, concise communication of participants' ideas as well as full exchange and discussion of their experiences. LanguageBox provided excellent communication experience for experts, scholars and guests through three major functions--AI simultaneous interpreting, smart note-taking and mobile conferencing--which collectively empower the communication and promotion of cultural heritage digitalization with leading AI technologies. Based on the management of technical terms and the training capability of corpus data in professional fields, LanguageBox can intelligently identify terms in speeches and automatically translate them into technical terms appropriate to cultural heritage so as to maximize the accuracy of machine-translation results in professional areas.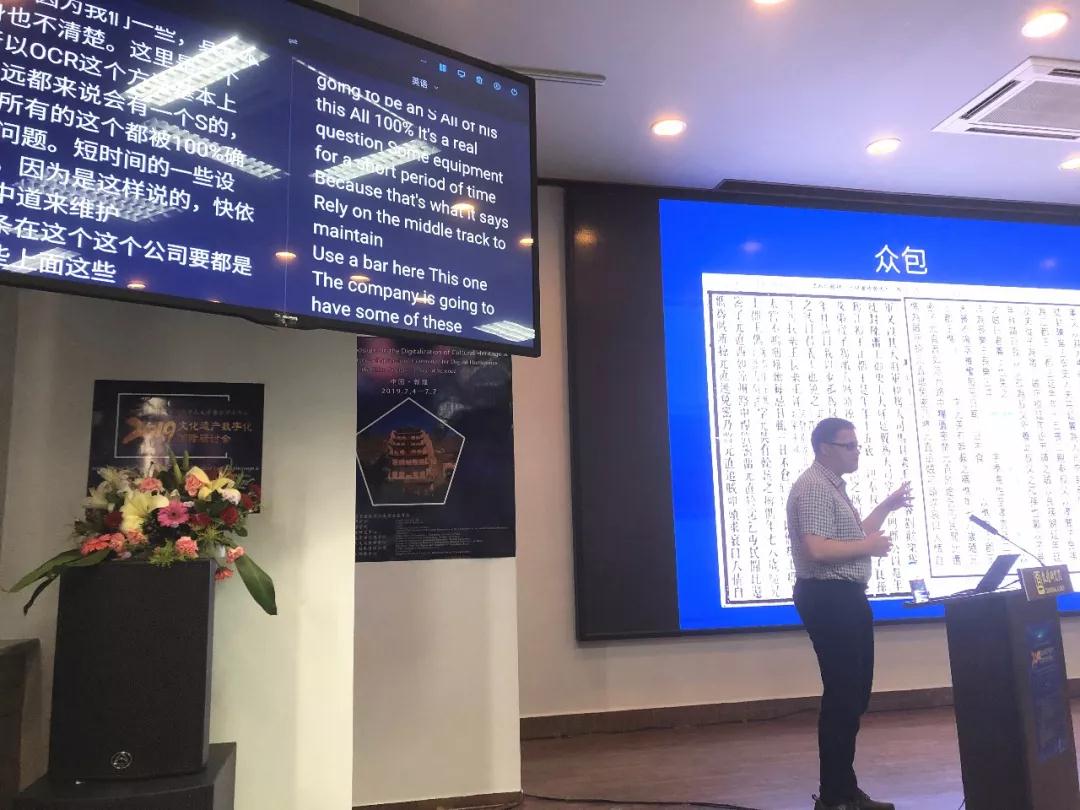 ▲LanguageBox provides AI language-technology services for the conference
GTCOM is committed to building the world's leading big-data/AI ecosystem while integrating frontier technologies with professional fields such as culture, the humanities, nature and history so as to facilitate research on contemporary cultural diversity through technology. Thus, the mission of establishing a new pattern of industry-leading smart business ecosystem is entirely appropriate.