The GTCOM LanguageBox Qingdao Channel Conference was held on July 5, 2019. Dozens of government and enterprise representatives from various industries--including technology, convention and exhibition, education and tourism--received a deep understanding of LanguageBox, its particular advantages and channel policies. Significantly, LanguageBox saw many contracts signed at the Qingdao Channel Conference, representing another success following the Beijing Channel Conference on April 12 and the Beijing-Shanghai-Shaanxi Channel Conference on May 16.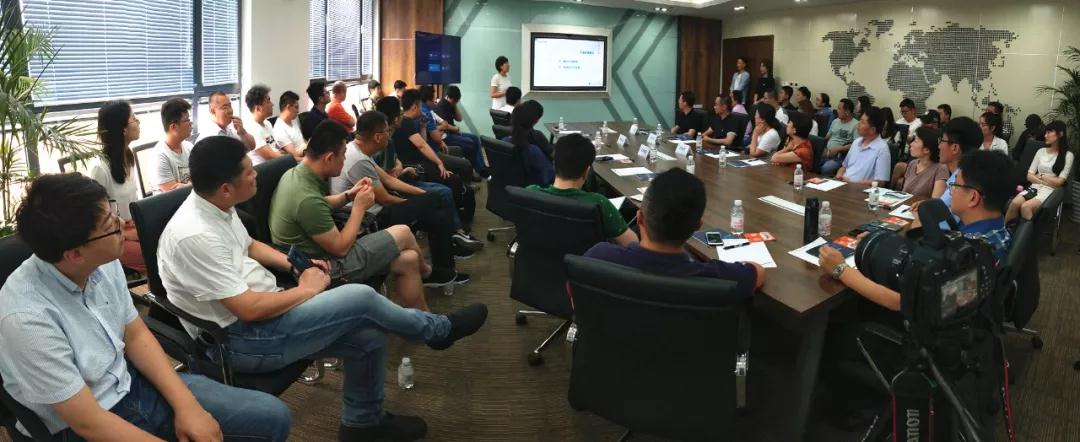 Site of the LanguageBox Qingdao Channel Conference
Innovative multilingual "smart+" conference scene
Breakthrough amid the blue ocean of the smart office
The smart office, in recent years, has become an important force leading enterprise management upgrading. However, amid a market on the scale of $100 billion, mobile office software, conference tablets and video conference systems are independent, thus incurring fragmented use scenarios. The absence of an integrated conference solution results in higher costs for enterprises.
Based on such insight, GTCOM has built LanguageBox, an enterprise-level intelligent hardware offering a smart conference solution, based on its technological advantages in machine translation, speech recognition and semantic computing. At the conference, the relevant principals of GTCOM Qingdao introduced the value orientation, core features, technical principles and application scenarios of LanguageBox. The product integrates the functions of AI simultaneous interpreting, smart note-taking and mobile meeting room, and builds multilingual "smart+" meeting scenarios that can help enterprise users communicate effectively and achieve the smart management of content in their meetings.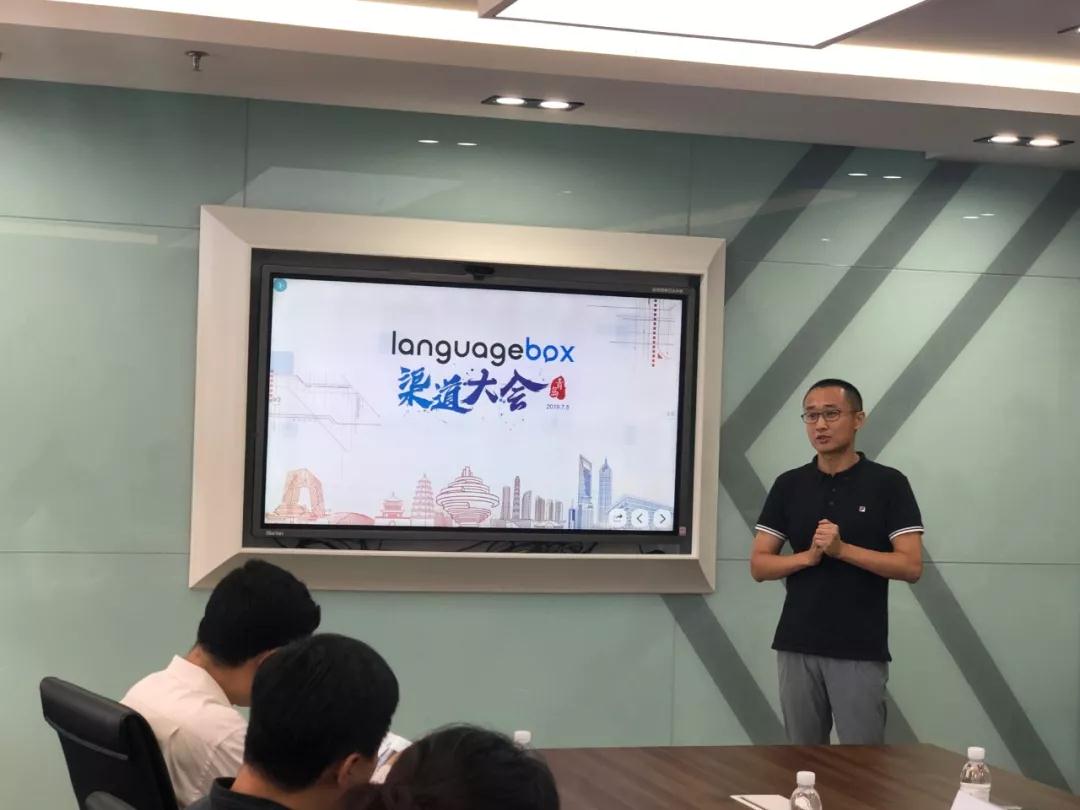 Wang Xiaodong, the vice president of GTCOM and general manager of GTCOM Qingdao, speaks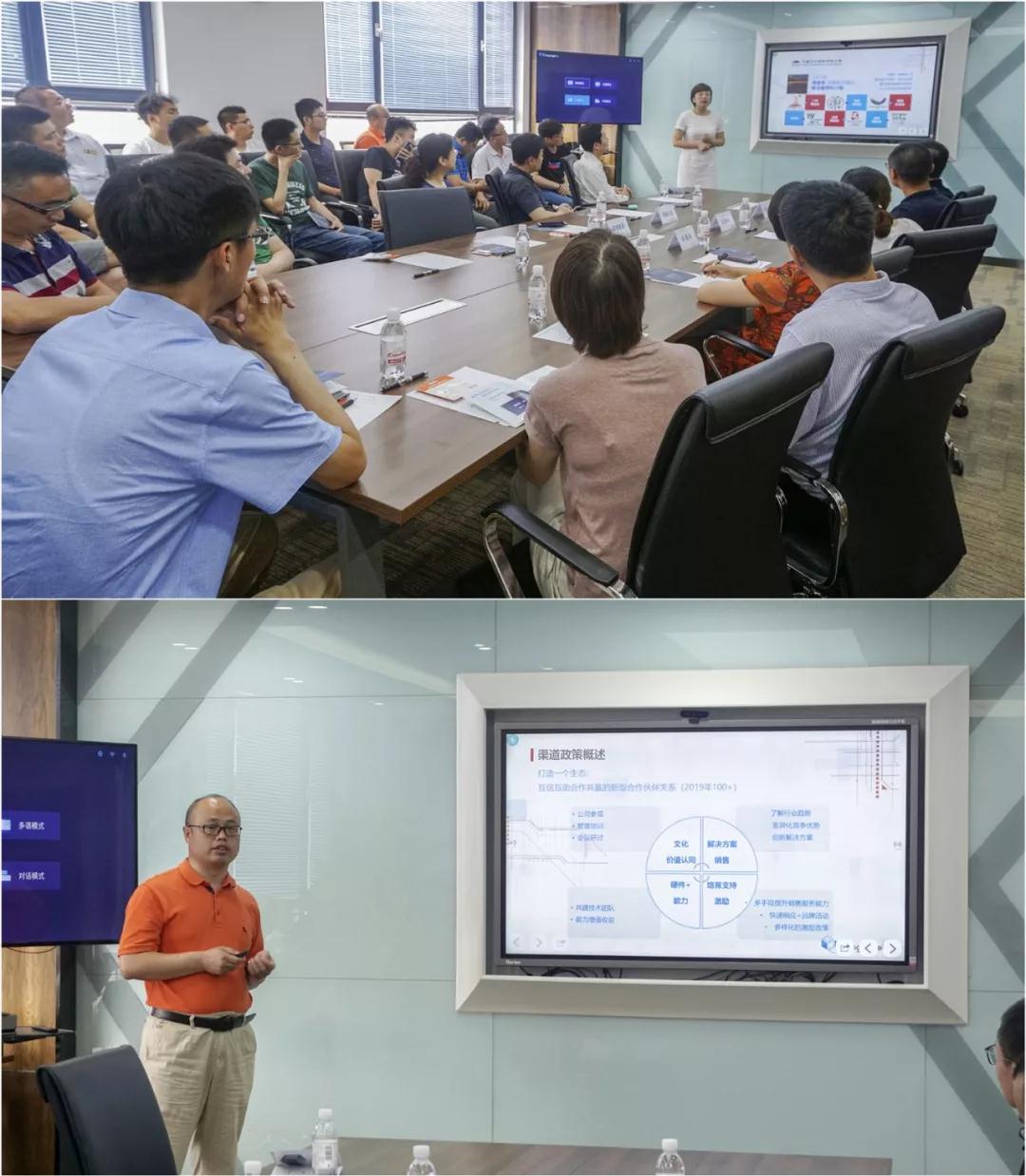 Relevant principals of GTCOM Qingdao
Introducing the product features and channel policies of LanguageBox
The innovative combination of AI language technology and smart conferencing explores a new, differentiated direction on the blue ocean of smart-office applications. LanguageBox supports 38 languages including Chinese, English, Japanese, Korean, French and German, as well as high-quality machine translation systems covering different fields such as finance, technology and sports. The product is eminently customizable to meet service needs in the segmented industry scenarios, and accordingly it drew great interest from the participants.

Mature business models lower barriers to entry
Whole-process cooperation to share AI dividends
Given the rapid growth of the enterprise-level intelligent hardware market, an open channel cooperation ecosystem is not only conducive to the rapid penetration of products but also provides SMEs with a good opportunity to enjoy the dividends of the AI industry under the premise of low-level-technology and low-cost investment. At the level of channel strategy and support, GTCOM has established a whole-process business-ecosystem model, providing partners with all-round support from cultural value identification to solution sales and the cultivation of support and incentives.
Qingdao Yongtuo Huitong Trading Co., Ltd. and the Lancoo Cloud Network Group signed strategic channel cooperation agreements with GTCOM at the Channel Conference, whereby they joined a respected group of national strategic partners for LanguageBox. That network now includes Cisco, Yixin Technology, Founder International, Huawen Chenghe, and other industry leaders. Additionally, participants had an in-depth understanding of the segmented application scenarios of LanguageBox and expressed their eagerness regarding cooperation with GTCOM.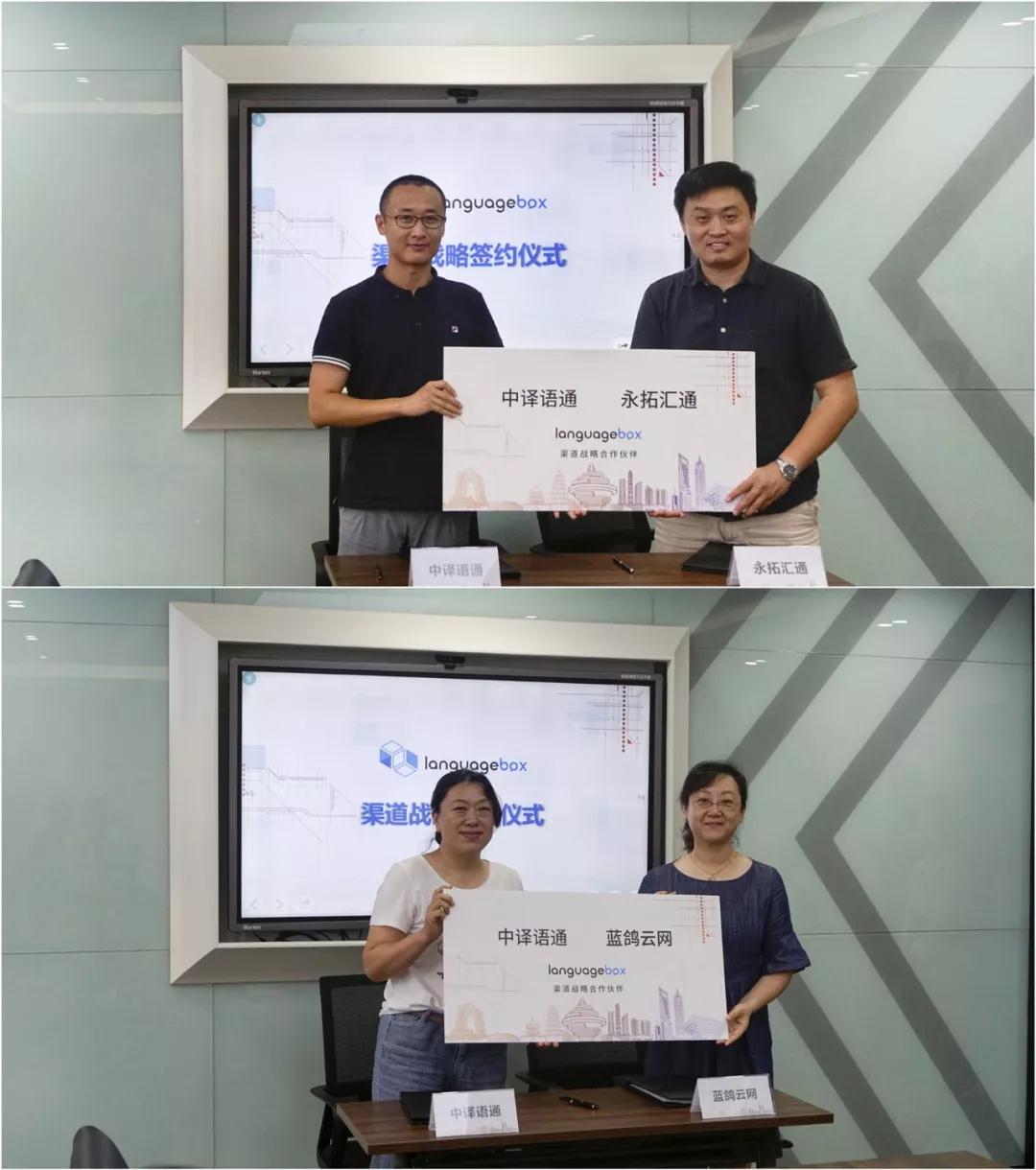 GTCOM signs contracts with Yongtuo Huitong and the Lancoo Cloud Network Group
Today, LanguageBox is rapidly expanding its marketing network to 36 cities across the country. Its range of application has matured as a stand-alone product and as a value-added service embedded within a vertical solution.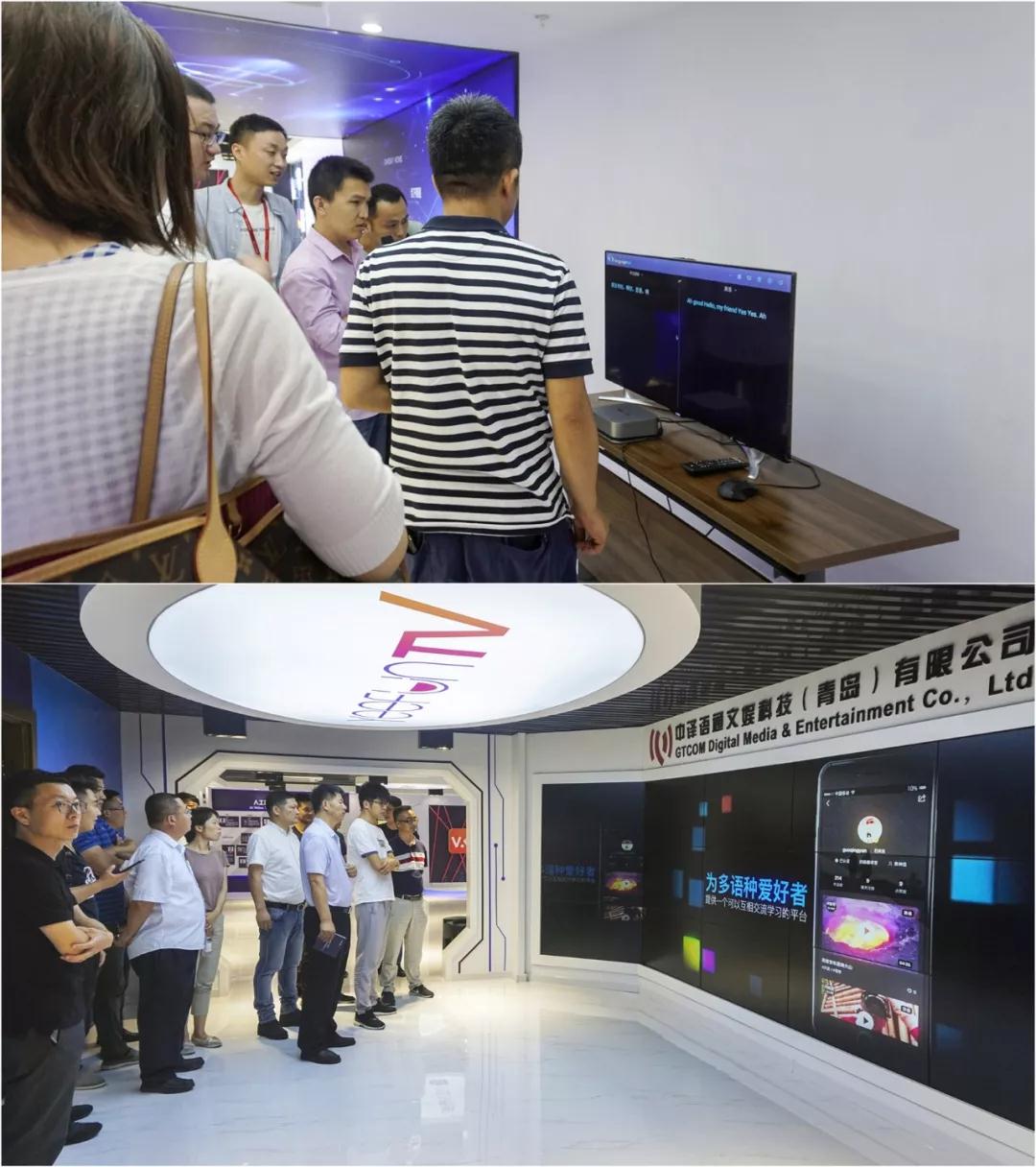 Guests visit the exhibition hall
Serving multiple major international conferences
LanguageBox well received by the market
As an intelligent conference hardware product with AI simultaneous interpreting features, LanguageBox has won high praise from multinational enterprises, large exhibition institutions, universities and other customers. Thus, it has established an excellent reputation for further market expansion. LanguageBox has provided language-technology services for the China International Software Expo, the Internet Security Conference and the China Beijing International Fair for Trade in Services (CIFTIS) "China International Convention and Exhibition Industry Development Conference." Moreover, these technologies have been applied to Huawei's smart facilities as the core hardware for the configuration of full-capability conference rooms.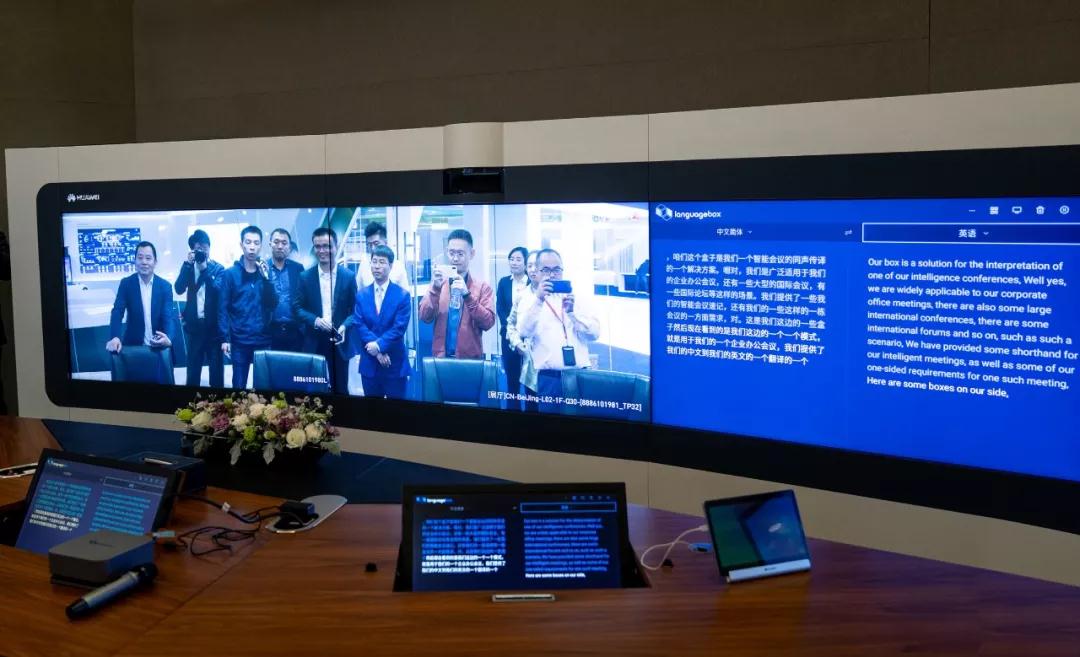 The successive channel conferences have pushed the market popularity of LanguageBox to a new level. Thanks to strong market feedback, GTCOM will continue to accelerate the pace of market expansion, enrich the customized LanguageBox functions, and join with more partners to serve enterprise users around the world with high-quality smart conference solutions and share the business dividends of the AI big-data era. Through the in-depth reach to the vertical industry market and the insight into differentiated needs, GTCOM will apply its technological advantages in big data, AI and language technology as it explores and innovates in the realm of AI smart scenario-based applications.