On June 13 and 14, 2019, Cisco China hosted the Seminar of Smart Campus 2.0 Communication (hereinafter referred to as the "Cisco Seminar") in Shanghai under the banner "Technology Empowers the Future." Smart campus heads from leading universities as well as leaders of Cisco and related partners attended the seminar and discussed topics such as the creation of smart campus networks and smart campus data centers.As a trusted partner representative of Cisco in the education industry, GTCOM attended the seminarand presented the application achievements of the company's AI big-data technology and language technology in education to the participants. The smart network video conferencing solution that integrates LanguageBox was well received by the participants.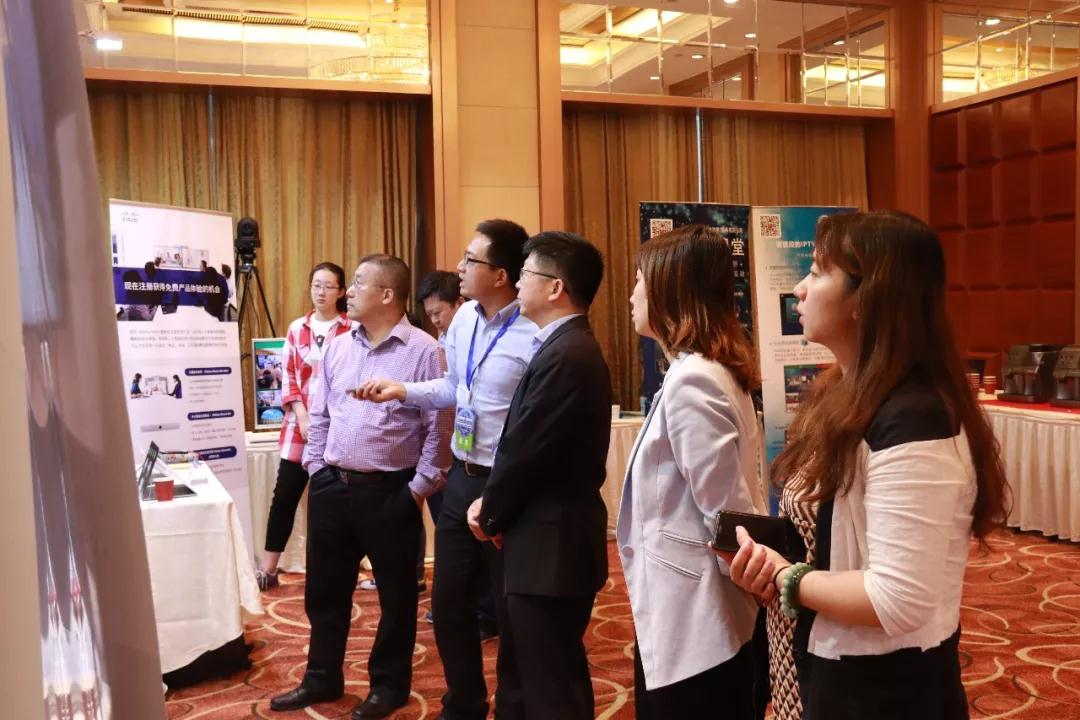 Liu Siwen, the deputy general manager of GTCOM Shanghai
introduces the company's AI big-data and language technology achievements to
Xu Junhai, Industry Development General Manager of Cisco China
GTCOM has been committed to mining and analyzing global huge amounts of data through advanced natural language processing and semantic computing technologies, and building industry knowledge graphs, algorithm models and visualized analysis platforms, so as to provide comprehensive AI big-data and language technology solutions for global enterprise users in many fields such as finance, technology, intelligent manufacturing and education. LanguageBox, as a smart conferencing solution designed by GTCOM based on neural network machine translation, speech recognition and other cutting-edge technologies, received extensive attention from leaders in the education industry.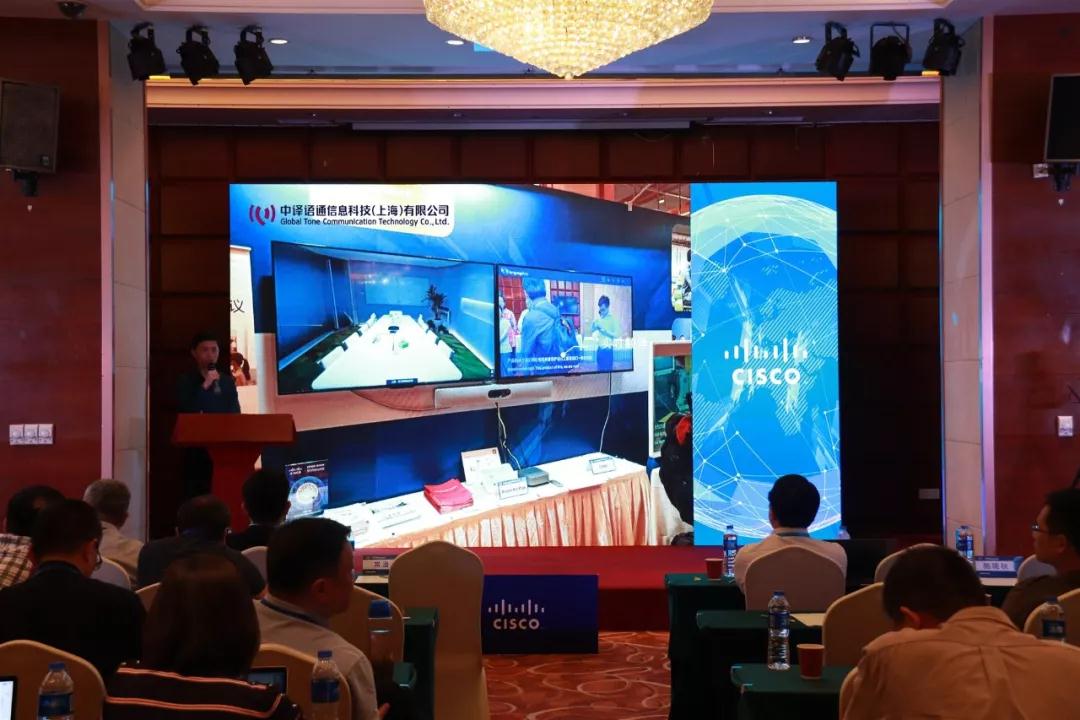 Cisco's partner introduces to the guests
the network video conferencing solution
that integrates LanguageBox
LanguageBox is well compatible with video conference systems for more efficient cross-language conference communication. Cisco Webex Meetings has always led the global video conference systems market. With the help of LanguageBox, Cisco Webex Meetings can display intelligent subtitles in real time. The integrated network video conferencing solution attracted the attention of many guests once it is presented, and won the recognition of the guests by virtue of the high-quality conference communication experience, which further proves the application value of LanguageBox in the field of education and video conference.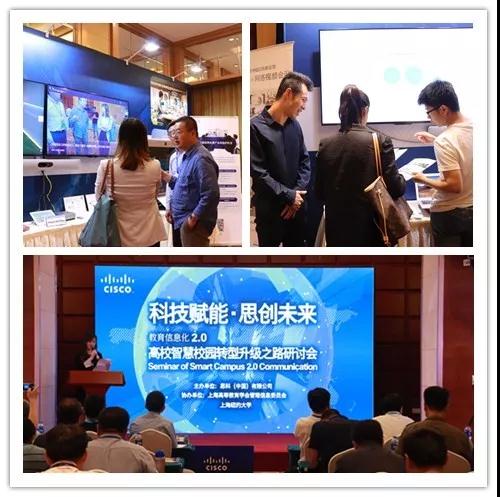 Participants experience the service capability of LanguageBox
In addition to high-quality machine simultaneous interpreting, LanguageBox provides smart note taking and mobile classroom services, making distance education and training free from the constraints of language, time and space, and advancing the construction of smart classroom. As the world's leading big-data and artificial intelligence enterprise, GTCOM will empower the construction of smart campus and the reform of educational informatization by relying on its advantages in big-data analysis, machine translation, and global scientific research and educational resources.