On July 9, 2020, a visiting groupheaded by Xu Guiming, Director of the Administrative Committee of Kunming Chenggong Information Industry Park, and Deputy DirectorGuo Qingvisited Global Tone Communication Technology (Qingdao) Co., Ltd. (GTCOM Qingdao),and exchanged their viewson cooperation opportunities with Wang Xiaodong, Vice President of Global Tone Communication Technology Co., Ltd. (GTCOM) and General Manager of GTCOM Qingdao, and Liang Zhenshuang, Executive Deputy General Managerof GTCOM Qingdao.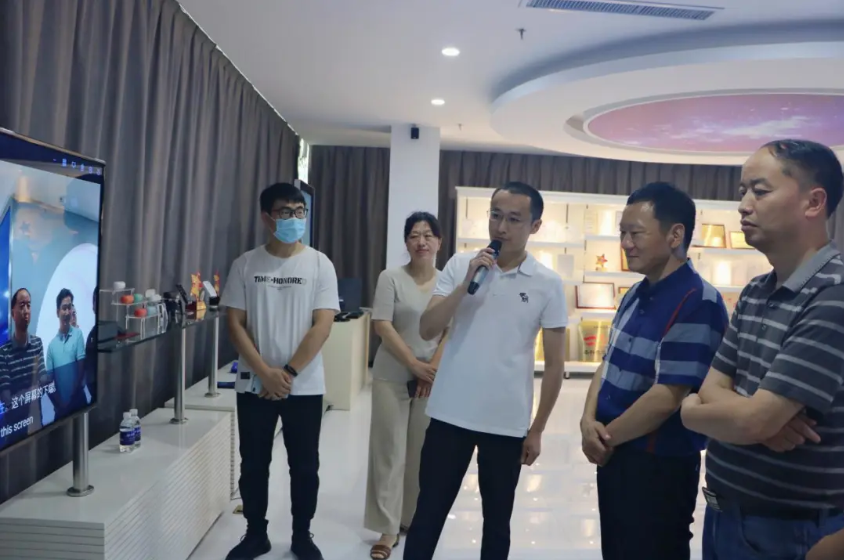 Xu Guiming and his party listens to the introduction aboutGTCOM Qingdao's products
Xu Guiming and his party learned in detail aboutGTCOM Qingdao's industrialbig data solutions such as intelligent manufacturing, intelligent cultural tourism, and business conditionsmanagement,as well as the application cases of these solutions in different scenarios. They alsoexperienced LanguageBox, JoveTrans MIX smart simultaneous interpreting earphones, and other language technology products that have successfully served large-scale international events. Xu expressed his recognition for the leading technologiesand innovation achievements of GTCOMQingdao in the fieldsof cross-language big data and machine translation, believingthat these competitive strengths of the company can be fully integrated with the rich South and Southeast Asia market resources and the resource of minor language talents in Yunnan, so as to explore more big data and language technology applications covering South and Southeast Asia.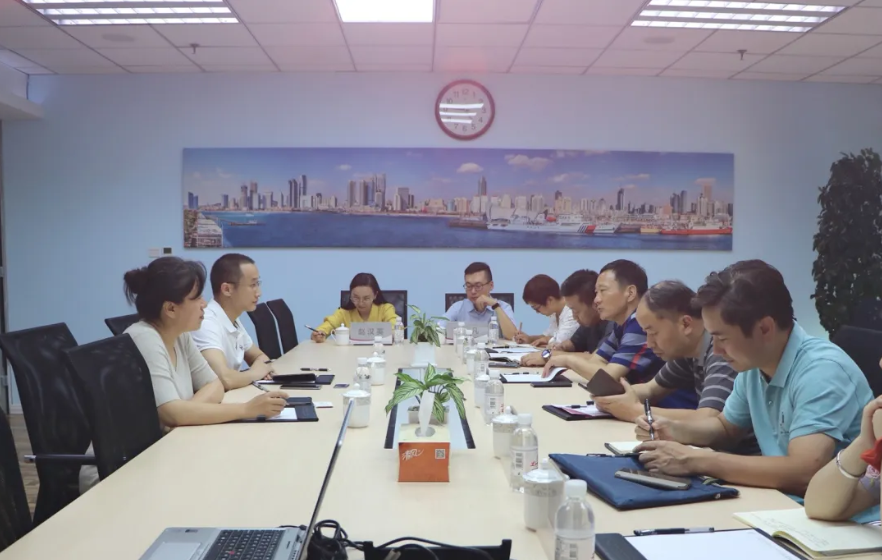 Discussion between the two parties
At the meeting, Xu Guiming elaborated on the development of Chenggong Information Industry Parkwhichis the only specialized park in Yunnan Province characterized by cloud computing, big data and information industry. The parkaims tocover the regional markets of South and Southeast Asia with an international digital economy industry. Boastingsuch advantages as convenient high-speed railway and airport transportation and the gathering of talents in the University Town, it has by far gathered many well-known enterprisesincludingInspur, Huawei and Zoomlion. Xu said that GTCOMQingdaois welcome to enter the parkas a leading enterprise, to capitalize on the distinctive local advantage of minor language talentsandtake the lead in promoting the R&Dof cross-language big data and artificial intelligence applications, and that the park'sadministrative committee will do its best to provide satisfying services and join hands with GTCOMQingdao to create a unique"multilingual digital industry"inthe park.
Wang Xiaodong expressed his welcome to Xu Guimingand his party and thanked their recognition of and invitation to the company. He said that GTCOMQingdao has been paying close attention to the marketsin South and Southeast Asia and the development trend of Yunnan's science and technology industry, and thinkshighly of the unique regional market advantages of Yunnan and the minor languagetalent pool. The company's decision-makers all believe that to seek presence in Yunnan is very important. The company's technology accumulation and product applicationsin the fields of cross-language big data, machine translationand intelligent culturaltourism have a good prospect in the development of international regional digital economy in Yunnan. In the future, GTCOMQingdaowill actively facilitate discussions about closer cooperationwith Chenggong Information Industry Park.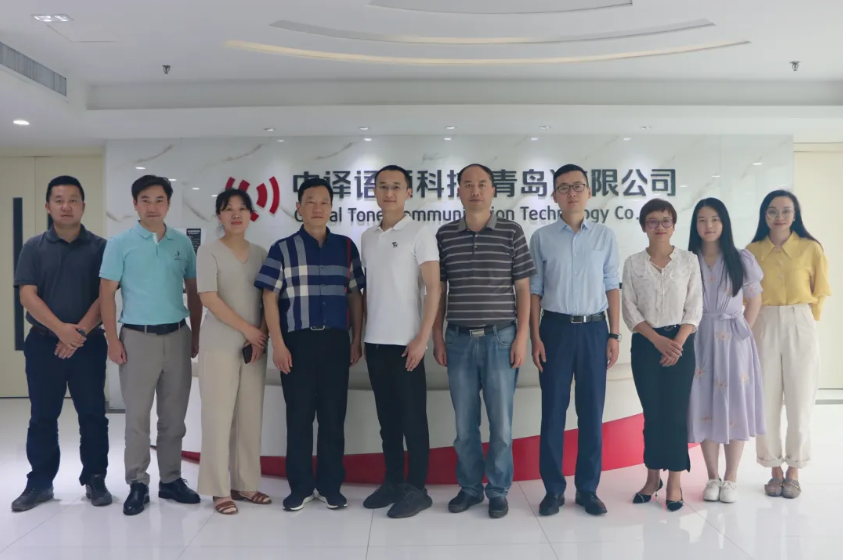 Group photo
With the robust development of emerging industries such as big data, artificial intelligence and Internet of Things, Yunnan has become an important growth pole of "Digital China". Meanwhile, relying on the related policies under the Belt and Road Initiative, Kunming's strengths in transportation, talentsand industrial agglomeration are becoming increasingly prominent.GTCOMQingdaowill further consolidate its advantages in big data, artificial intelligence and language technology, promote the application of multilingual machine translation in more fields,andexplore more ways to participate in the development of Yunnan's digital industry, so as to bring into full play the role ofscienceand technology inYunnan's development of international digital economy.