From September 4 to6, 2019, 2019 East Asia Marine Cooperation Platform Qingdao Forum with the theme of "Towards Greater Openness and Connectivity" was held in Qingdao West Coast New Area. Nearly 400 marine experts, economists and entrepreneurs from more than 60 countries and regions attended the forum to discuss exchanges and cooperation in regional marine economy, science and technology, humanities and environmental protection. Global Tone Communication Technology (Qingdao) Co., Ltd. (GTCOM Qingdao), which has served the forum for threeconsecutive years, provided language technology solutions including simultaneous interpreting, consecutive interpreting, translation and intelligent translation hardware, winninghigh praisefromthe Organizing Committee and the participants. Meanwhile, after itswonderful debut atthe 2019 Qingdao International Sailing Week& Marine Festival, JoveTrans Mixsmart simultaneous interpreting earphonesserved professional international activities once again, bringing efficient and convenient simultaneous interpreting experiencesfor the foreign guests.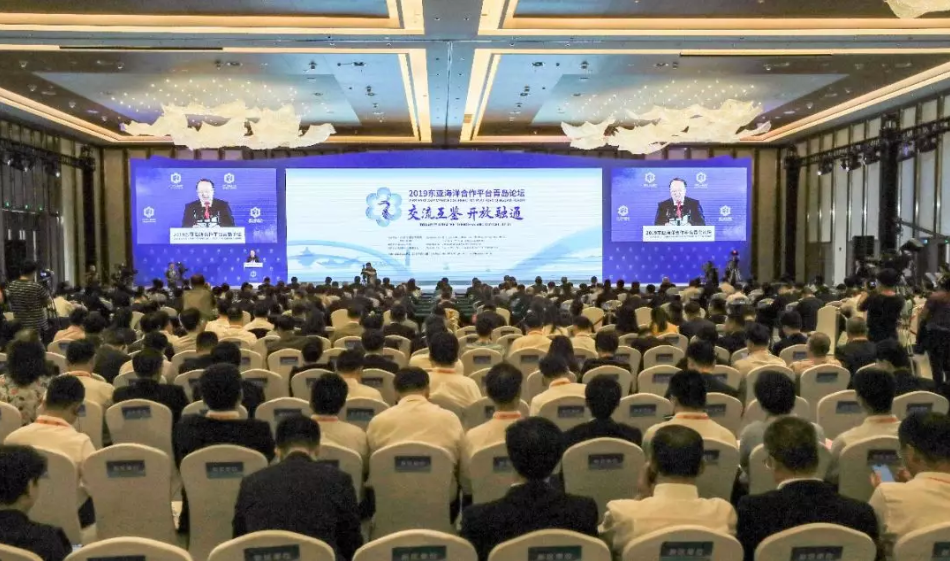 The forum (photo from: Shandian News)
As an iconic project in the implementation of the Belt and Road Initiative, East Asia Marine Cooperation Platform, since it was launched in 2016, has attractedmany guests and enterprises from all over the worldwith forumactivities over the years andachieved a series of important cooperation results, gaining widespread praise and positive response from the international community. The internationalization and specialization of this forum wasraised to a higher level. Through the innovative service mode of "AI language technology + high-level professional translators", GTCOM Qingdaoeffectivelyassisted inthe cross-language communication of various occasions of the conference, and the intelligent hardware products represented by JoveTrans Mix addeddistinctive sci-etch elements to the conference.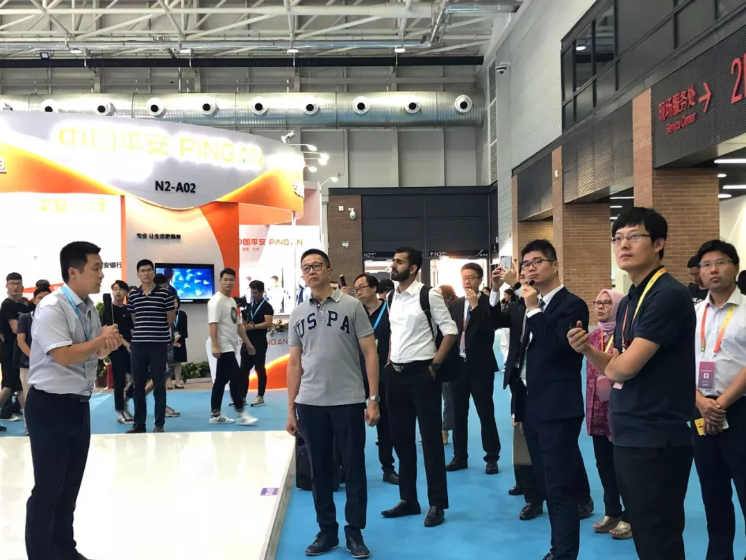 A senior English interpreter provides wireless Bluetooth simultaneous interpreting for participating guests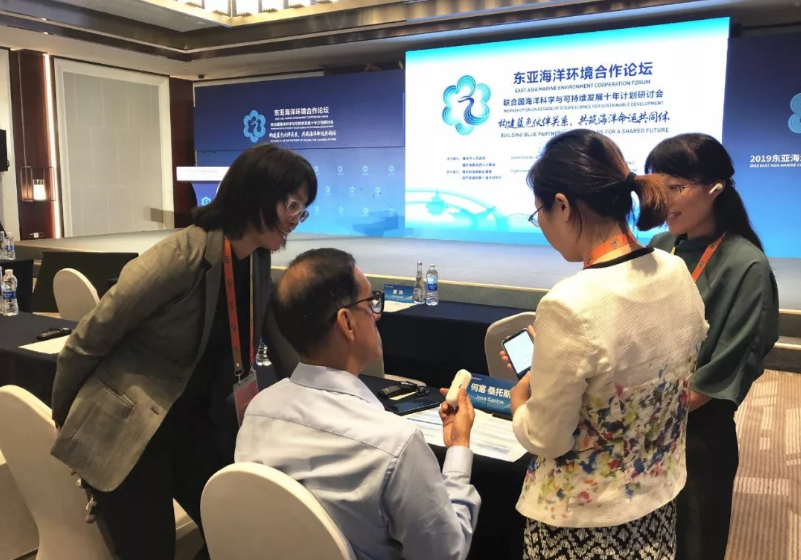 A participating foreign guestexperiences JoveTrans Mixsmart simultaneous interpreting earphones
It is learned that JoveTrans Mix isa type ofTWS earphones with AI simultaneous interpreting function, which can meet users' translation and daily use needs at the same time. Based on the industry-leading neural network machine translation engine and AI voice technology, it realizes simultaneous translation of users'dialoguesand supports up to 30 languages. For those who often participatein international exhibitions and communicate with others speakingdifferent languages, JoveTrans Mix undoubtedly offers a very convenient way of translation. In addition, the humansimultaneous interpreting service at the forumalso adoptedwireless Bluetooth simultaneous interpreting devices, making it more flexible and simpler for gueststo listen to speeches and visit exhibitions.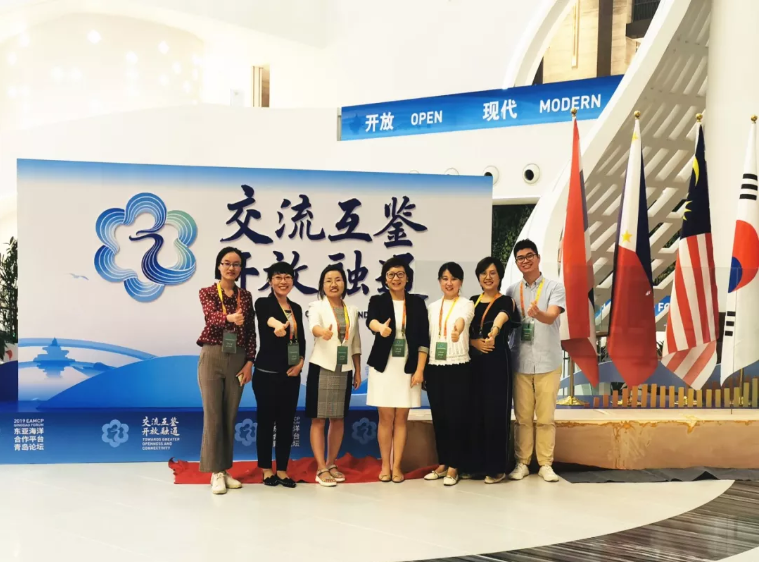 International conference service team of GTCOM Qingdao
Relying on a high-caliber teamof interpretersand translators, advanced smart translation software and hardware,and a professional project management team, GTCOM Qingdao's language technology solutions have successfully served many high-level and specialized international activities, showing itsstrong capabilities in language technology servicestime after time. In the face of the increasing regional cooperation and exchange in different industries such as marine industry, film and television industry, sports industry, etc., GTCOM Qingdao will continue to develop and innovate, improve the language technology solutions with artificial intelligence as the core, serve various cross-language communication scenarios, and meet the translation needs of enterprises and individual users, so as to contribute to the global economic and cultural symbiotic development.