On July 21, 2020, Lu Kuan, the senior vice president, chief growth officer and CEO of Smart System Innovation Business under the BOE Technology Group Co., Ltd. (BOE), Luo Hui, director of the Development and Strategic Cooperation Center of the Smart System Innovation Business Platform, and Zhang Meng, deputy general manager of Beijing Innovation Center, visited Global Tone Communication Technology Co., Ltd. (GTCOM) in order to discuss cooperation on smart system innovation business with Cikey Wang, the acting CEO of GTCOM; Li Xue, the joint general manager of the Big Data Business Group; and Tang Hongbin, director of the Business Development Department.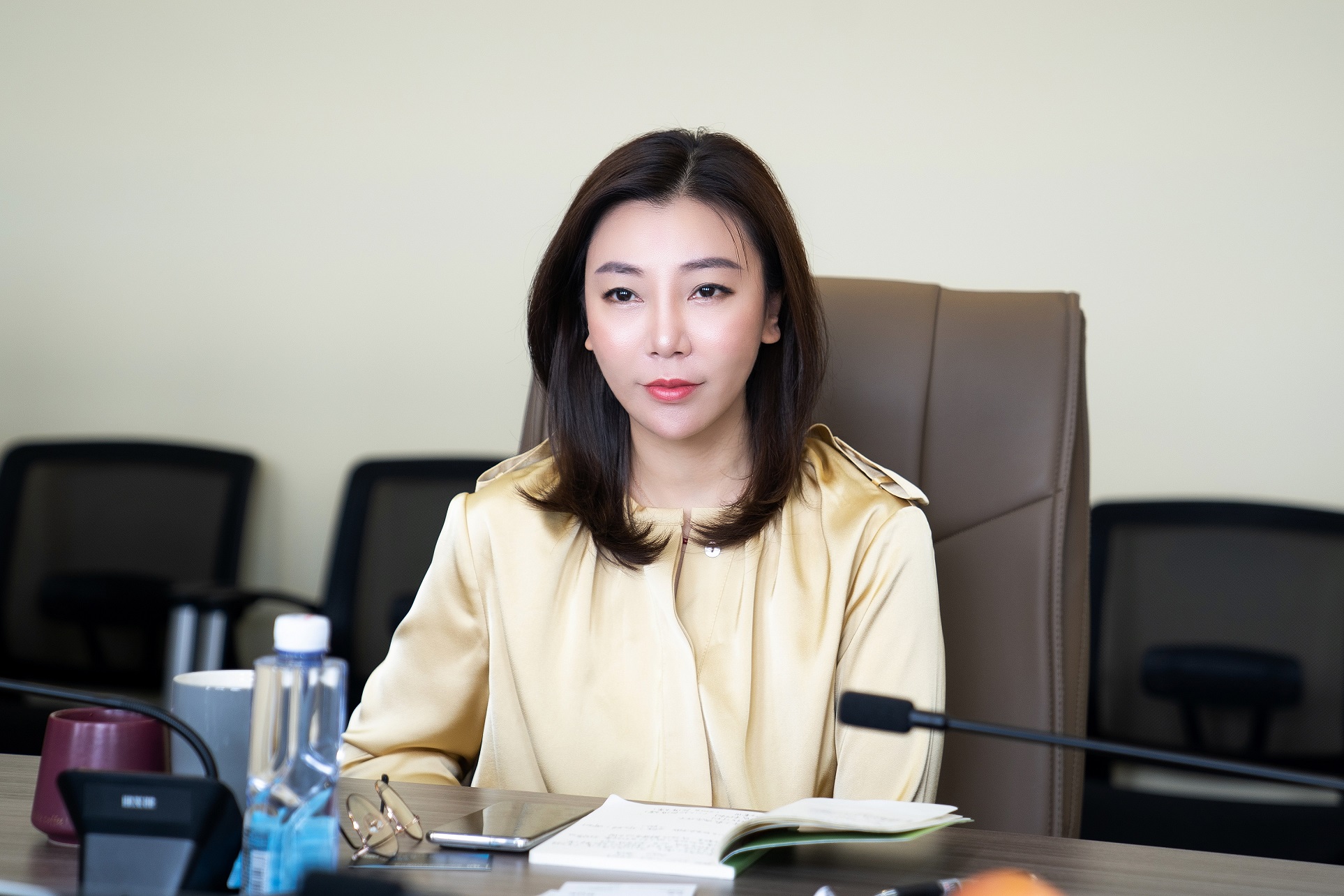 GTCOM's acting CEO Cikey Wang
Lu Kuan, the senior vice president, chief growth officer and CEO of the Smart System Innovation Business of BOE
Ms. Wang extended a warm welcome to Lu Kuan and his associates, after which she introduced the development history, business system and market layout of the company in detail. Inheriting the high-quality language materials and data resources accumulated by China Translation Corporation over more than four decades, GTCOM has accrued prominent advantages in machine translation, cross-language big-data analysis, knowledge graphs, natural language processing and other aspects of big data and AI technology R&D, and has developed itself into a global leading fintech and research data analytical company. In China, the Shanghai Stock Exchange, Shenzhen Stock Exchange, and increasing numbers of regulators, banks and investment banks are using our technology for regulatory processes and research assessment.
"Based on the data advantages and underlying technical capability, we continuously extend our business in the vertical fields," Li Xue said. "We're paying more attention to the three major business sectors of finance, technology and industry Internet." Li also introduced the company's application achievements in smart cultural tourism, smart political services, smart transportation and machine translation.
Lu Kuan and his associates recognized the company's technical strength, introduced the technology innovation system and overall business situation of BOE, and expressed their wishes to further identify the points of integration, draw upon each other's strengths and achieve mutual benefits. As an IoT company, BOE provides intelligent interface products and professional services for information interaction and human health. Its three core businesses are interface devices, smart IoT systems, and integrated smart medicine and engineering. As a leading company in global semiconductor display industry, BOE has pioneered the development of Chinese display industry from scratch to maturity and prosperity. In 2019, BOE's new patent applications numbered 9,657, of which over 90% were invention patents. It recorded more than 70,000 usable patents, which collectively covered the U.S., the Europe, Japan, South Korea and other countries. The World Intellectual Property Organization (WIPO) released a report on international patent applications (under the PCT) in 2019, and BOE ranked sixth globally with 1,864 PCT applications.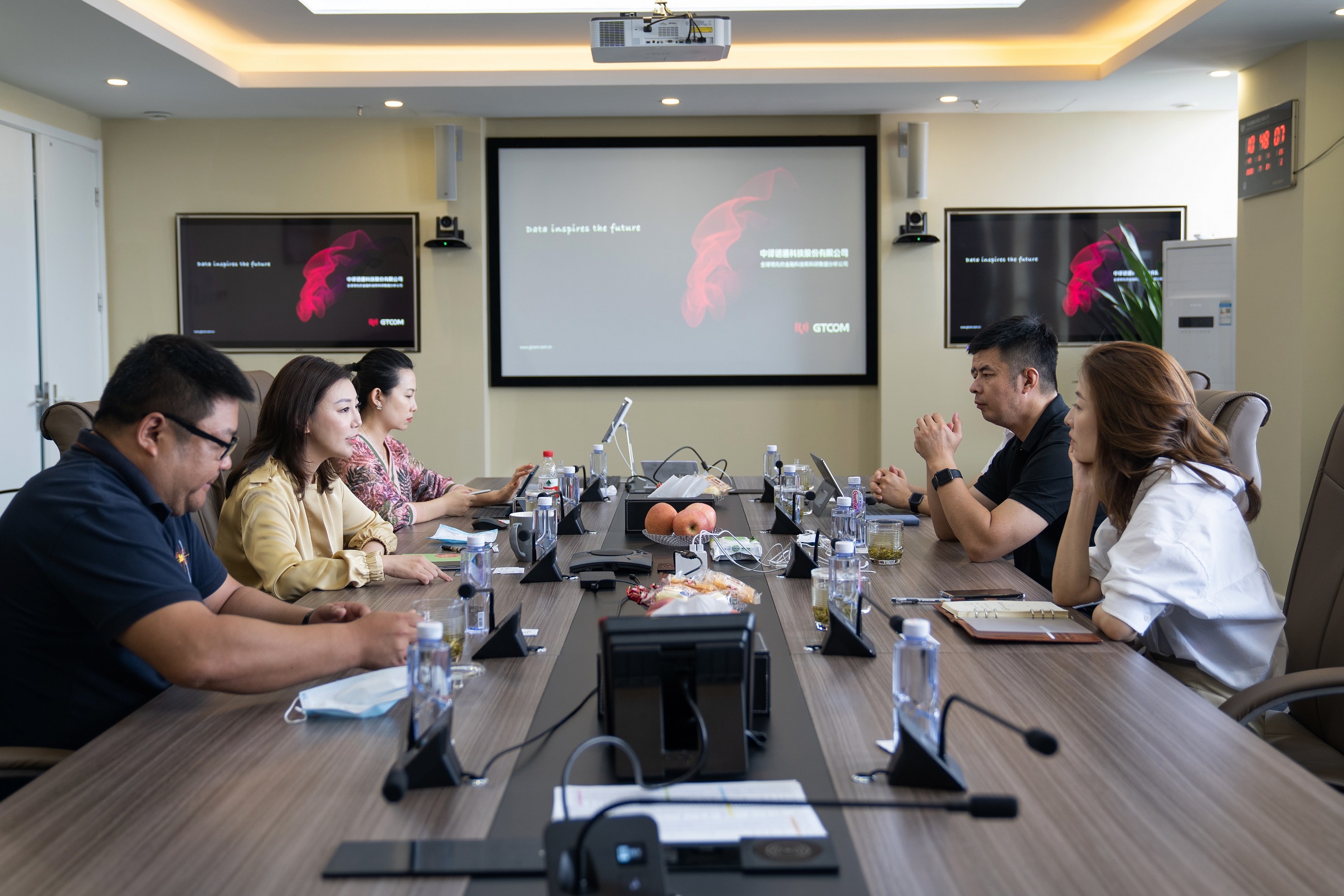 At the meeting site
The meeting not only promoted the mutual understanding of the two companies, but also laid a solid foundation for the two parties to further identify business integrating points and cooperation intention. The two companies expressed that they would capitalize on GTCOM's advantages in machine translation, cross-language big data technology, regulatory technology, scientific assessment and quantitative finance as well as BOE's advantages in IoT and display-based innovation solutions, jointly develop "smart+" market, promote the innovative application of smart systems--including smart political services, smart cultural tourism, smart transportation, smart finance, smart parks and smart healthcare--empower IoT systems and strive for a win-win future.