On the morning of May 28, 2020, GTCOM Technology Corporation (GTCOM-US) received invitations from NUEDATA and UNICOM Seminars Ltd. (UNICOM) to attend their online forums and to share alternative data and fintech solutions with more than 300 attendees from throughout the world.
UNICOM, founded in 1984 and headquartered in London, is committed to providing market research, consultation, and organization of large market activities for clients in the field of quantitative finance. The theme of the online forum was "Trading and Hedging Strategies in a Turbulent Market." General Manager Allen Yan of GTCOM-US was invited to participate in the discussions of the forum, where he shared the topic on how to use alternative data with higher frequency, larger data volume, and wider coverage to make quantitative and fundamental analysis and help investors discover havens for financial investment, re-optimize and re-allocate investment strategies under the circumstances that global financial markets were hit by COVID-19 and many conventional data and analyses failed. In his speech, Allen Yan quoted China's expanding and opening financial markets and increasing inputs in new infrastructure as the background, and based on the company's recent "Insight Report on China's New Infrastructure," showed other attendees how to leverage the industrial chain data, geographic location data, market sentiment data, recruitment and E-commerce data to analyze the relevant investment topics on new infrastructure and tap into relevant industries and companies. Additionally, he discussed the construction of thematic investment strategies in further combination with multiple factors.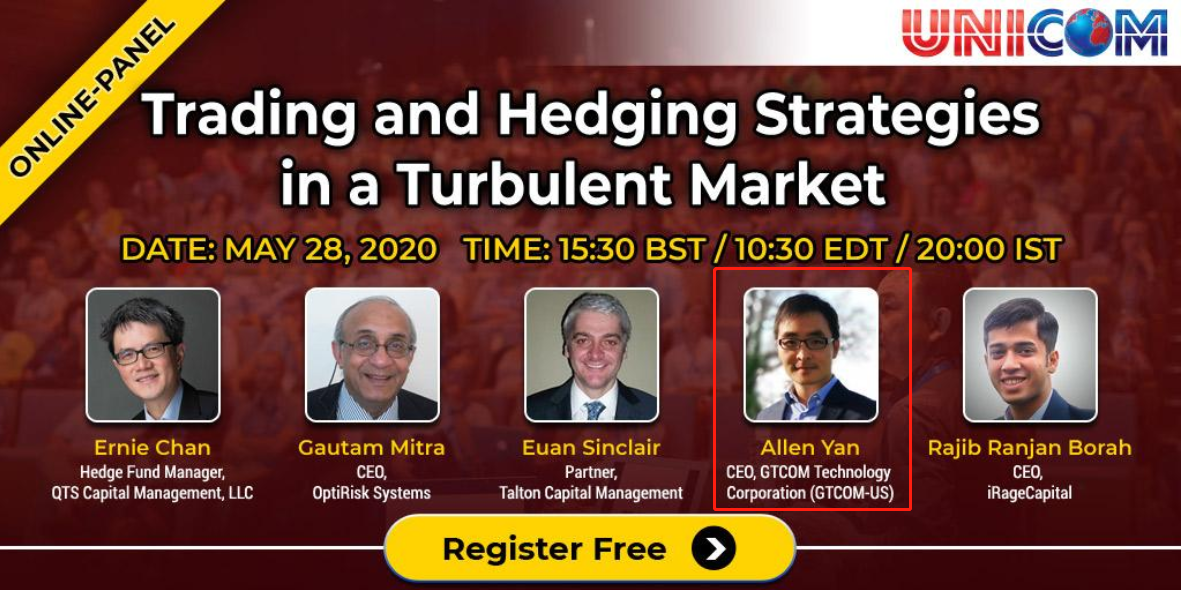 General Manager Allen Yan of GTCOM-US attends the online forum of UNICOM
The London-headquartered NUEDATA is a renowned company engaged in market research and consultation services in the field of alternative data, with branch offices in Hong Kong and New York. The forum organized by NUEDATA was titled "The New Global Normal" and was generally attended by European and U.S. investment institutions for online communication and sharing. GTCOM-US Sales Director Thomas Nigro was invited to attend the meeting, where he described how GTCOM-US Data Lab helped its partner, Jefferies Financial Group, to construct models based on alternative data and analyzed the impact of COVID-19 on individual livelihood and the economy so as to help buyers and sellers, despite market uncertainties, use alternative data-analysis capabilities to continuously track economic changes in the macro and micro aspects and have insight regarding industry opportunities.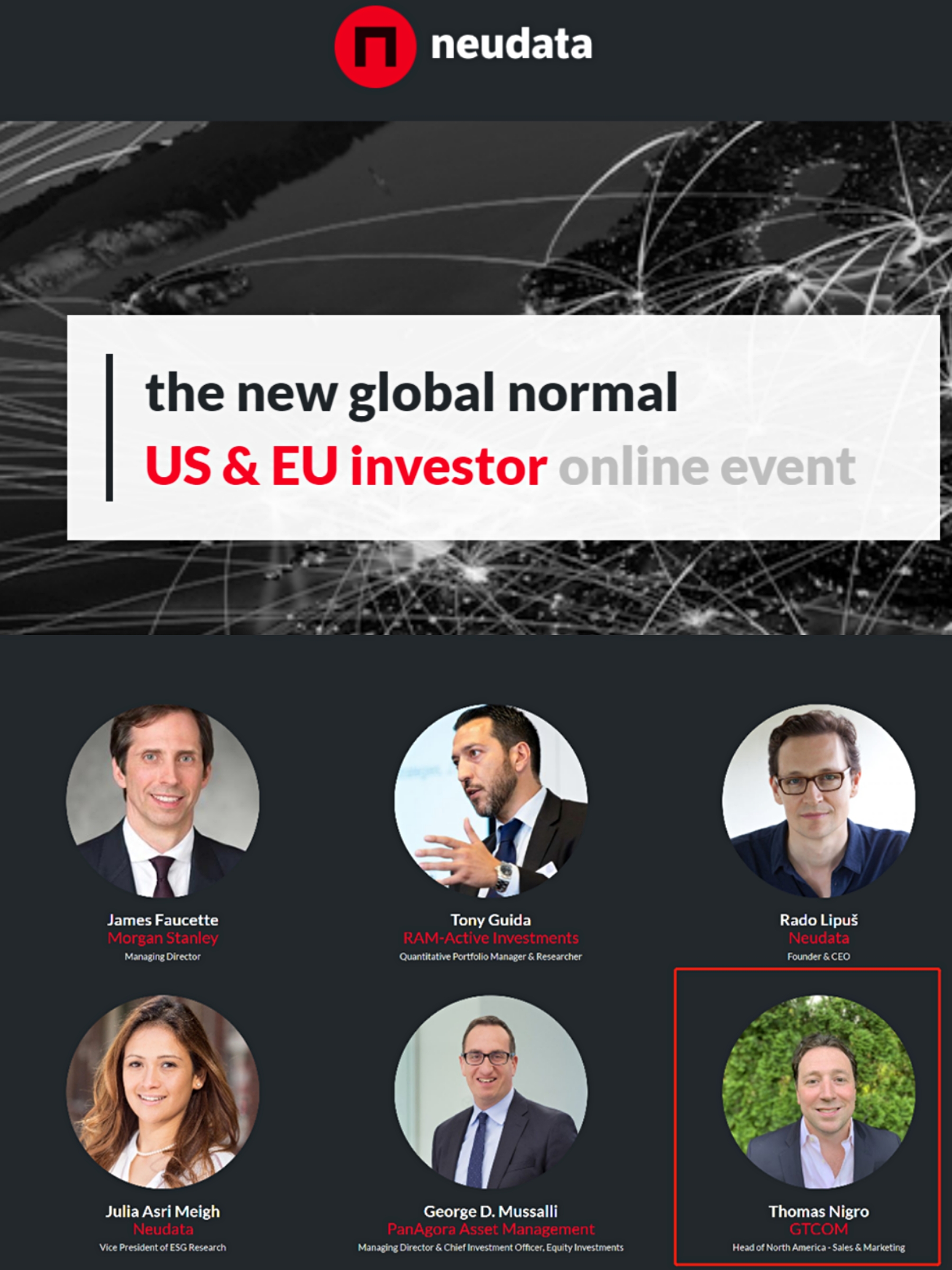 Sales Director Thomas Nigro of GTCOM-US attends the online forum of NUEDATA
In 2020, there is much uncertainty in the global financial market due to the impact of COVID-19, and market participants are all actively seeking coping strategies. Against this background, GTCOM gained recognition from international clients for its alternative data analysis value and, within a brief span of time, reached cooperation with Bloomberg, S&P Global, Jefferies and BCG. The company will, based on alternative data analysis, further provide global clients with value-investing analysis, financial risk analysis and other fintech services.